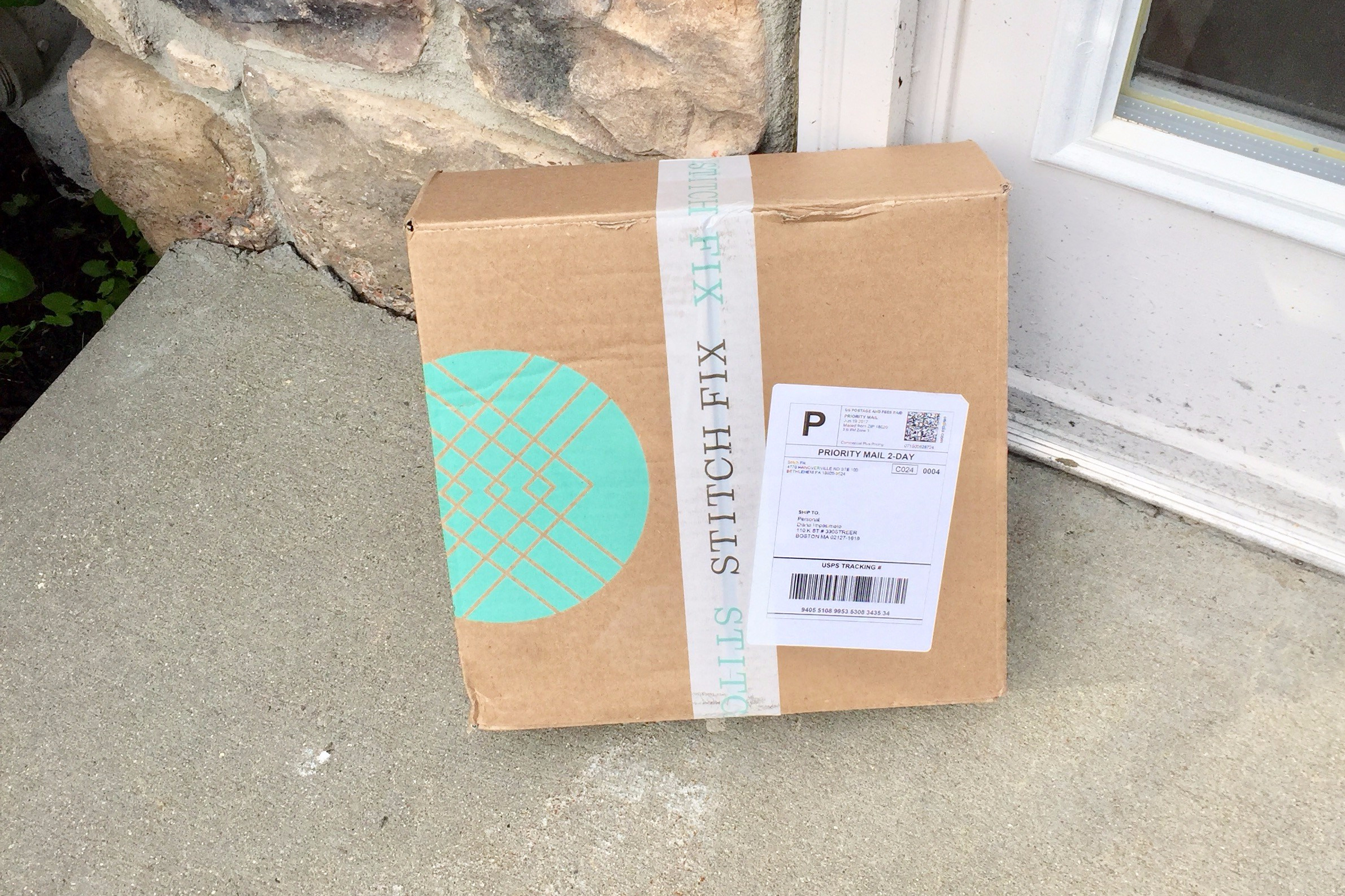 This month's Stitch Fix started off with a very sad note. I learned that my favorite stylist, Jojo is no longer with the company. *sniff sniff. I was given a new stylist who did a pretty good job filling some big shoes. I didn't ask for anything specifically and feel like I get the best fixes when I leave it up to the stylists.
In case you're not familiar with Stitch Fix, here's a quick rundown:
1. As soon as you sign up, you fill out a quick style profile with your preferred styles and measurements. It helps if you have a pinterest board linked so your stylist can see all of the pretty clothes you have pinned.
2. Schedule your first fix  here (This is my referral link…if you use this link, I will get a small credit.) You will be charged a $20.00 styling fee, however this fee gets used towards anything you purchase. For example, if you keep a $48.00 shirt, an additional $28.00 will be charged to your card.
3. Five days within your scheduled fix date, a pretty little box will arrive with 5 items (clothing, scarves, jewelery, handbags, and now SHOES!) You can pick which items you would like on your profile, so if for example, you don't want shoes, you won't get shoes.
4. After you've tried on all your goodies, you have 3 days to decide what to keep. Log on to your  stitchfix account and checkout. Return the items you didn't keep in the pre-paid envelope. Then order your next fix and so on and so forth!
This post contains affiliate links. For more information, please read my disclosure.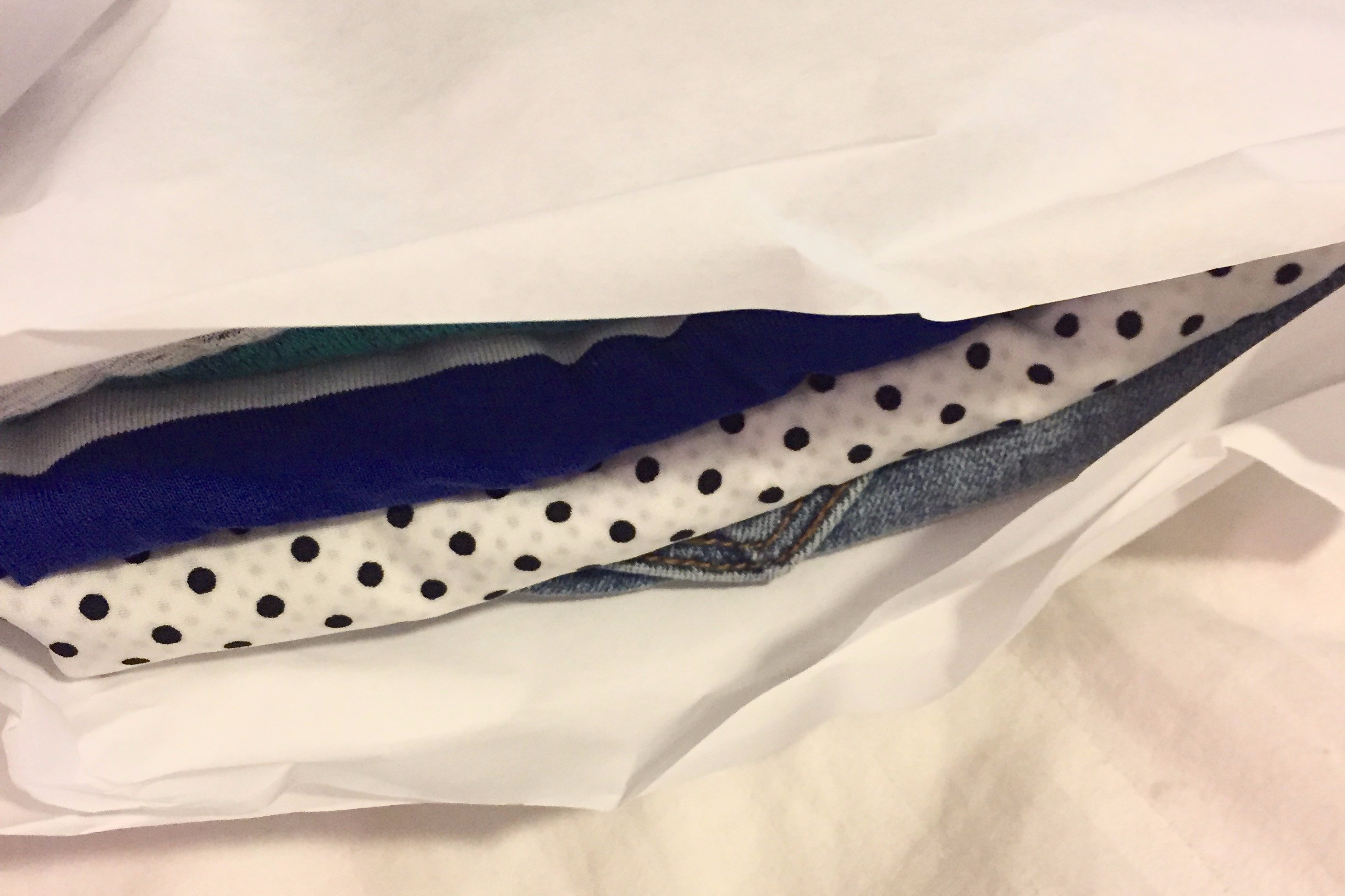 Skies are Blue Krystine Layered Tank Top – Size XS ($44)
This tank top was probably my favorite piece in the bunch. It can be easily dressed up with a black blazer for work or some fun heels for a night out.
VERDIT: Kept
Skies are Blue Swanley Knit Tank – Size XS ($38)

(Shorts)
Man, did I want this top to work!  I figured it was a perfect 4th of July look with my red shorts and white sandals. Unfortunately, it was just too big on me and didn't look right.
VERDICT: Returned
Market & Spruce Sam Hi-Lo Short Sleeve Tee – Size XS ($38) &
STS Blue Neve Fray Hem Distressed Skinny Jean Size 2 ($48)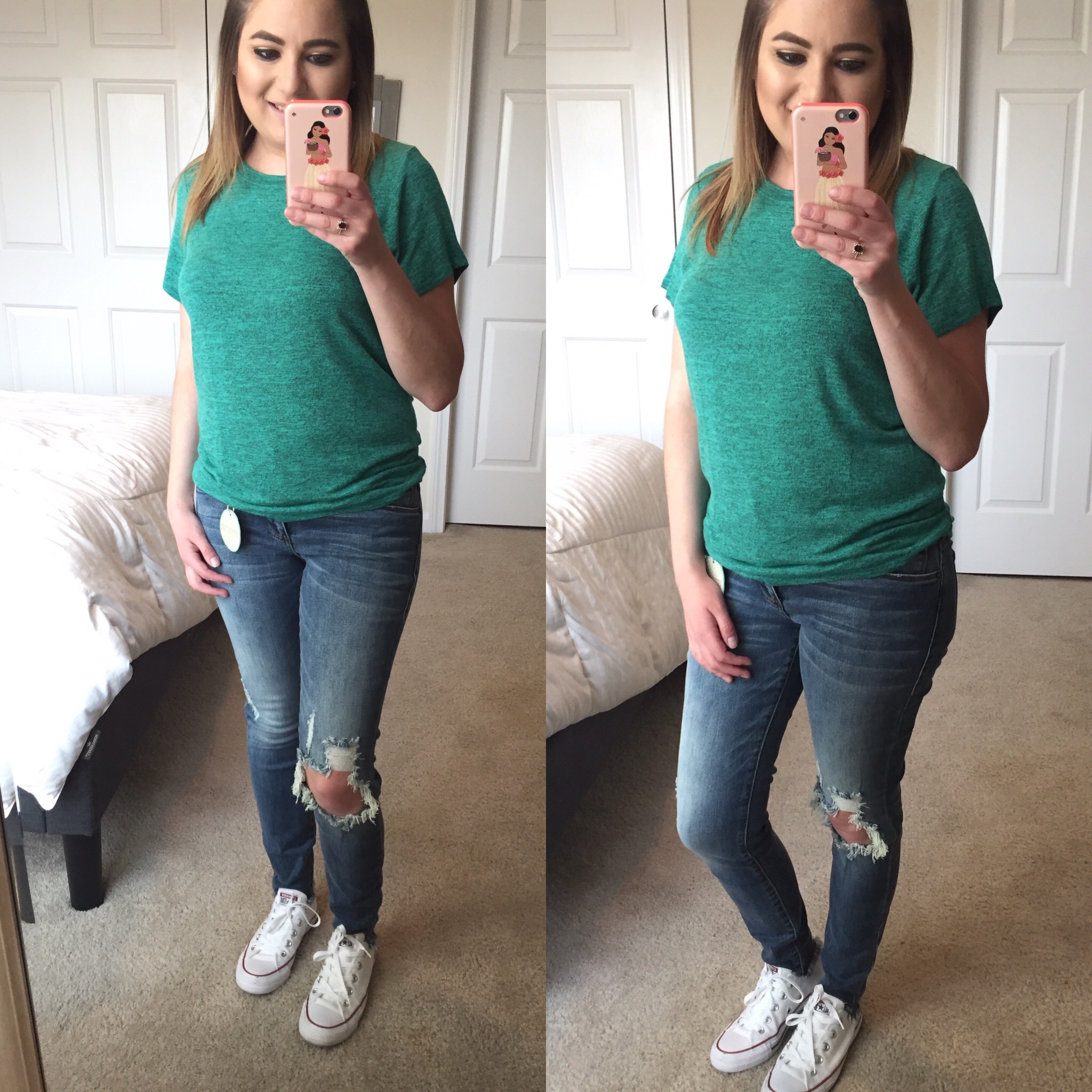 (Sneakers)
This shirt is probably the softest shirt I have ever felt! However, I already own the same shirt in gray that I bought off the Stitch Fix board. So, sadly I said buh-bye to this softie.
The jeans were also a bit too distressed for my liking. I'm all for a good distressed pair of jeans but this pair looked like the jeans I wore when I was a kid after I'd fall and skin my knee.
VERDICT: Both Returned
Nine Britton Frankelyn Open Back Knit Top ($46)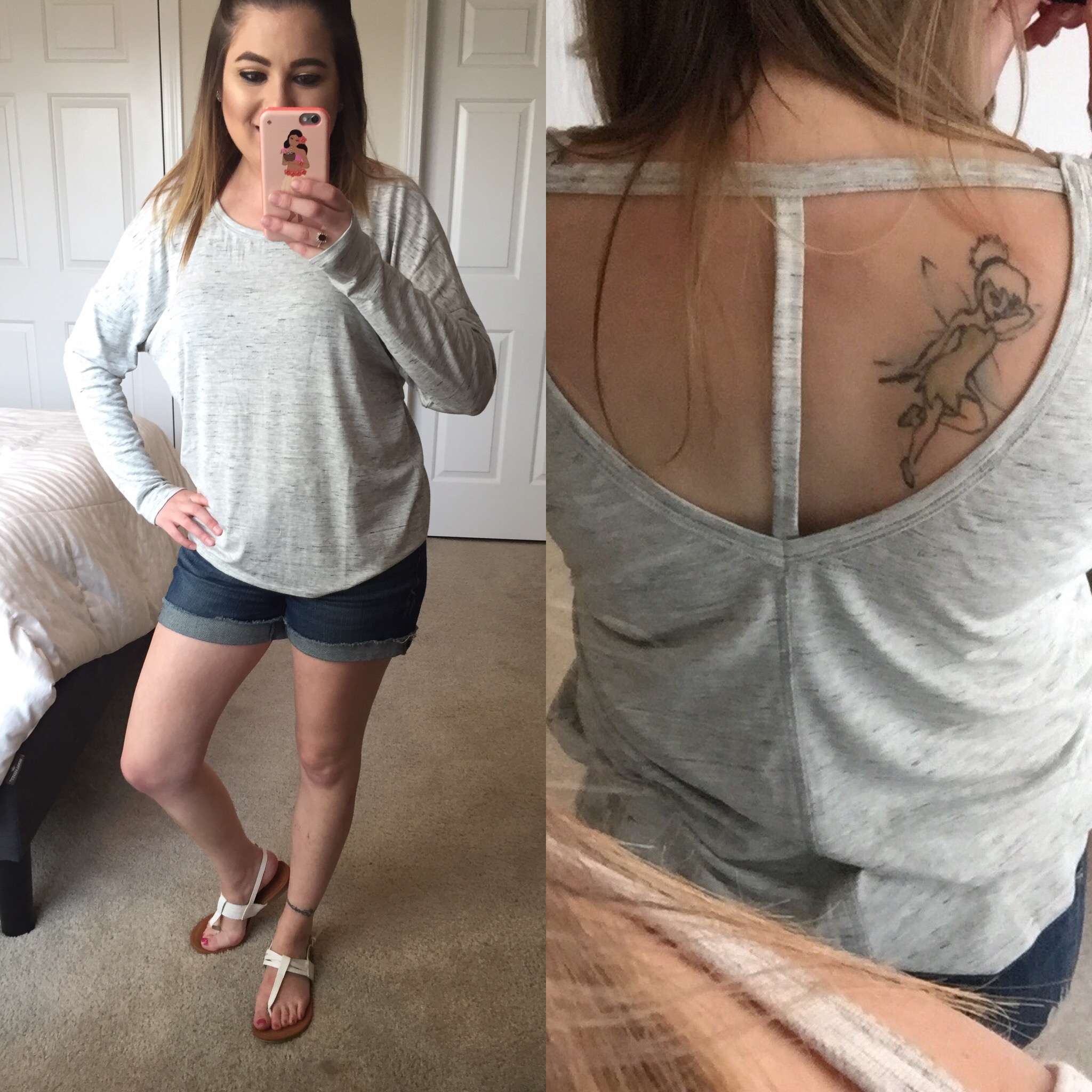 I'm usually a sucker for a good dolman top and I loved how this one showcases my tinkerbell tattoo but I couldn't bring myself to spend $46 on a long sleeved top in the summertime. I think I'm going to regret sending this one back.
VERDICT: Returned
The total price of this box was $214.00 or $160.50 if I kept all 5 pieces for the 25% off discount. I think my new stylist did a fantastic job at keeping this affordable without sacrificing quality.
What do you think? Did I keep the right pieces?
p.s. Don't forget to check out my facebook where I feature many deals on Stitch Fix brands!