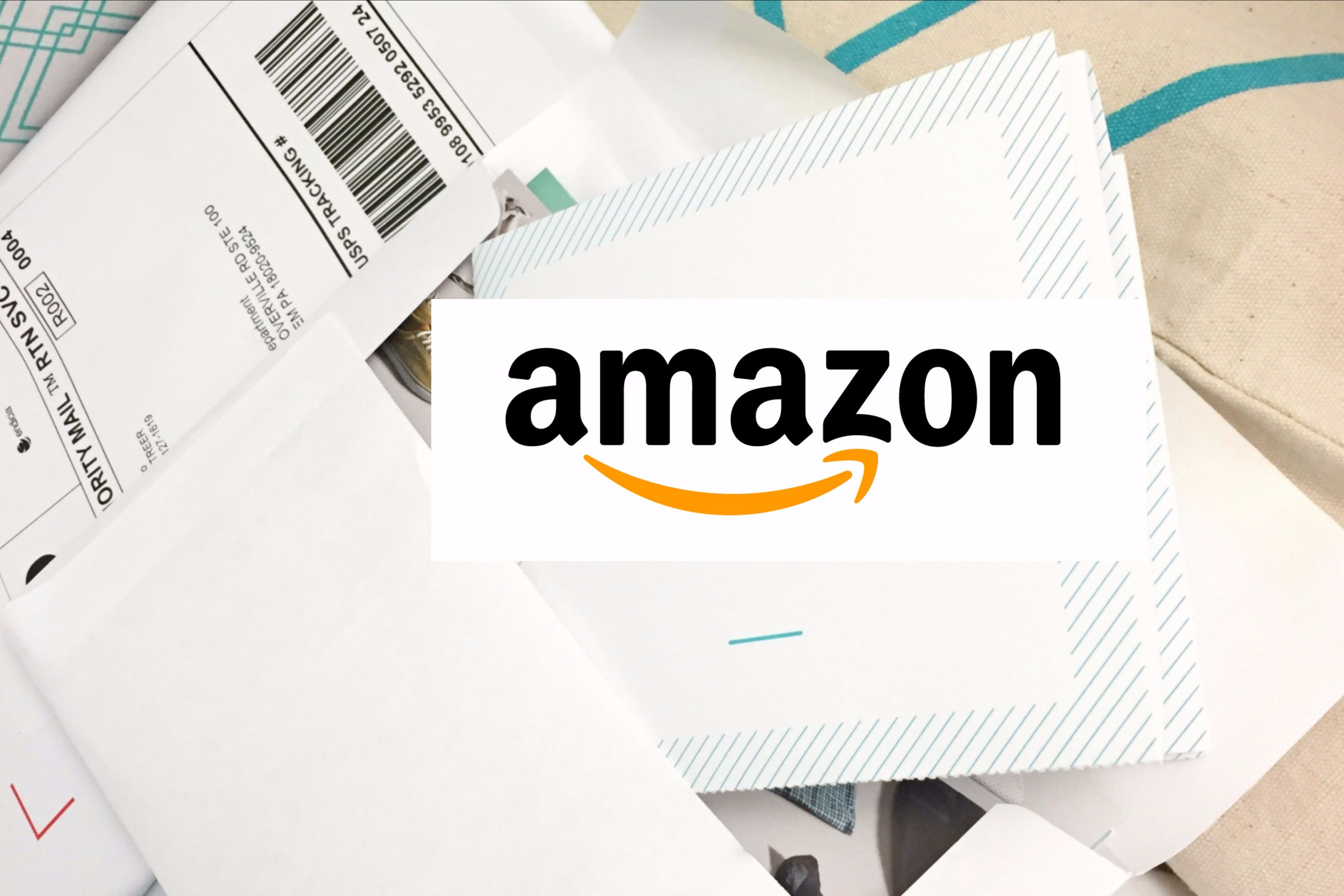 After the success of my last "Create Your Own Stitch Fix" post, which you can find here, I had a request to create a fix using all Stitch Fix brands through Amazon. This was a little harder than I anticipated but as the great Barney Stinson says, "challenge accepted!"
I again created two fixes. The first one contains a business outfit and the second is more casual.
This post contains affiliate links. For more information, please read my disclosure.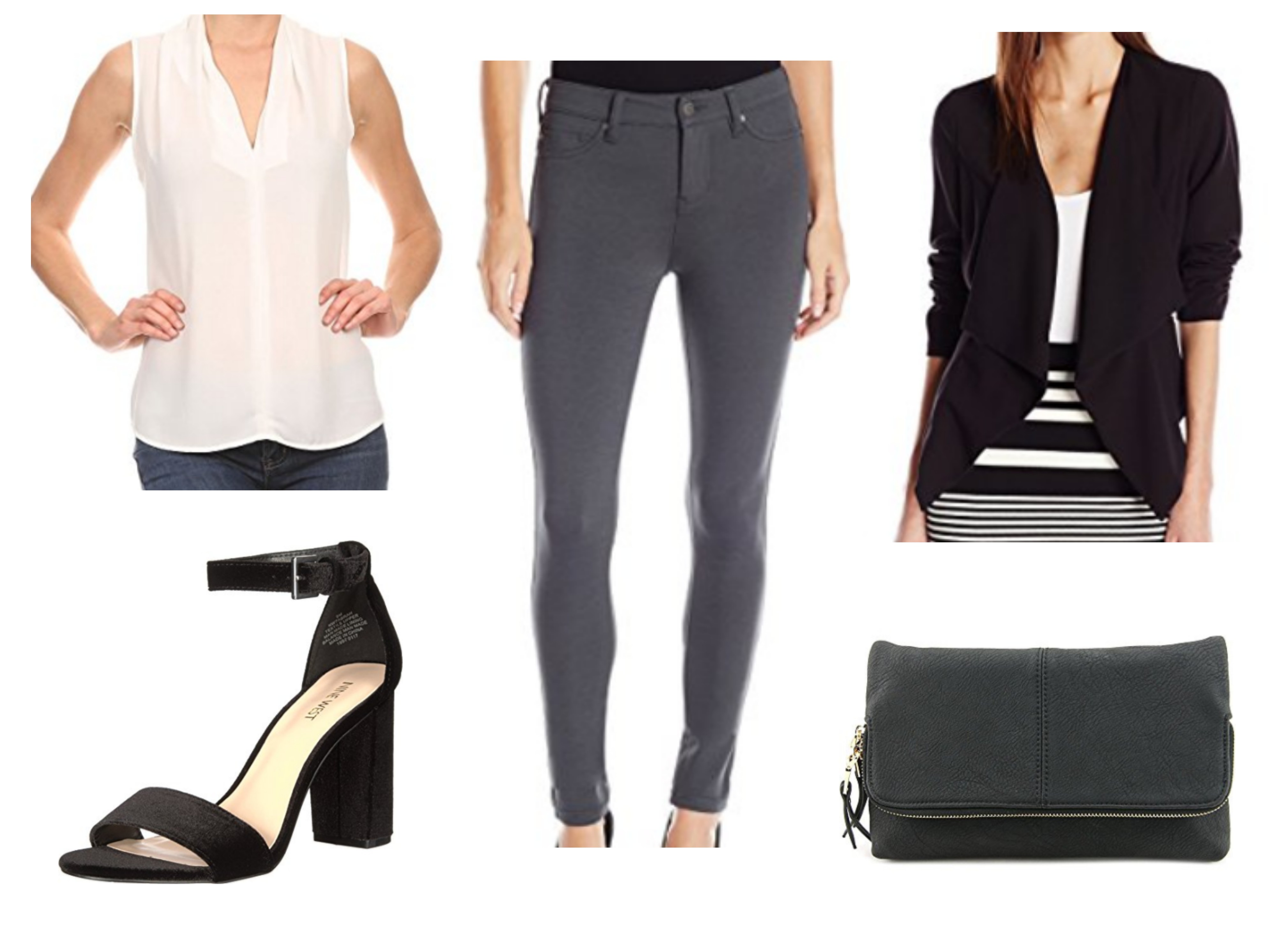 For this business look, pair the Renee C blouse with the Kensie blouse, Liverpool ponte pants, urban expressions clutch, and Nine West heels! This is such a classy, effortless look for any office!

Kensie Blazer ($37.99)
Renee C Blouse ($15.99-$21.99)
Urban Expressions Clutch ($23.99)
Liverpool Madonna Leggings (most sizes $39.99)
Nine West Heels ($34.99)
TOTAL : $158.95-$164.95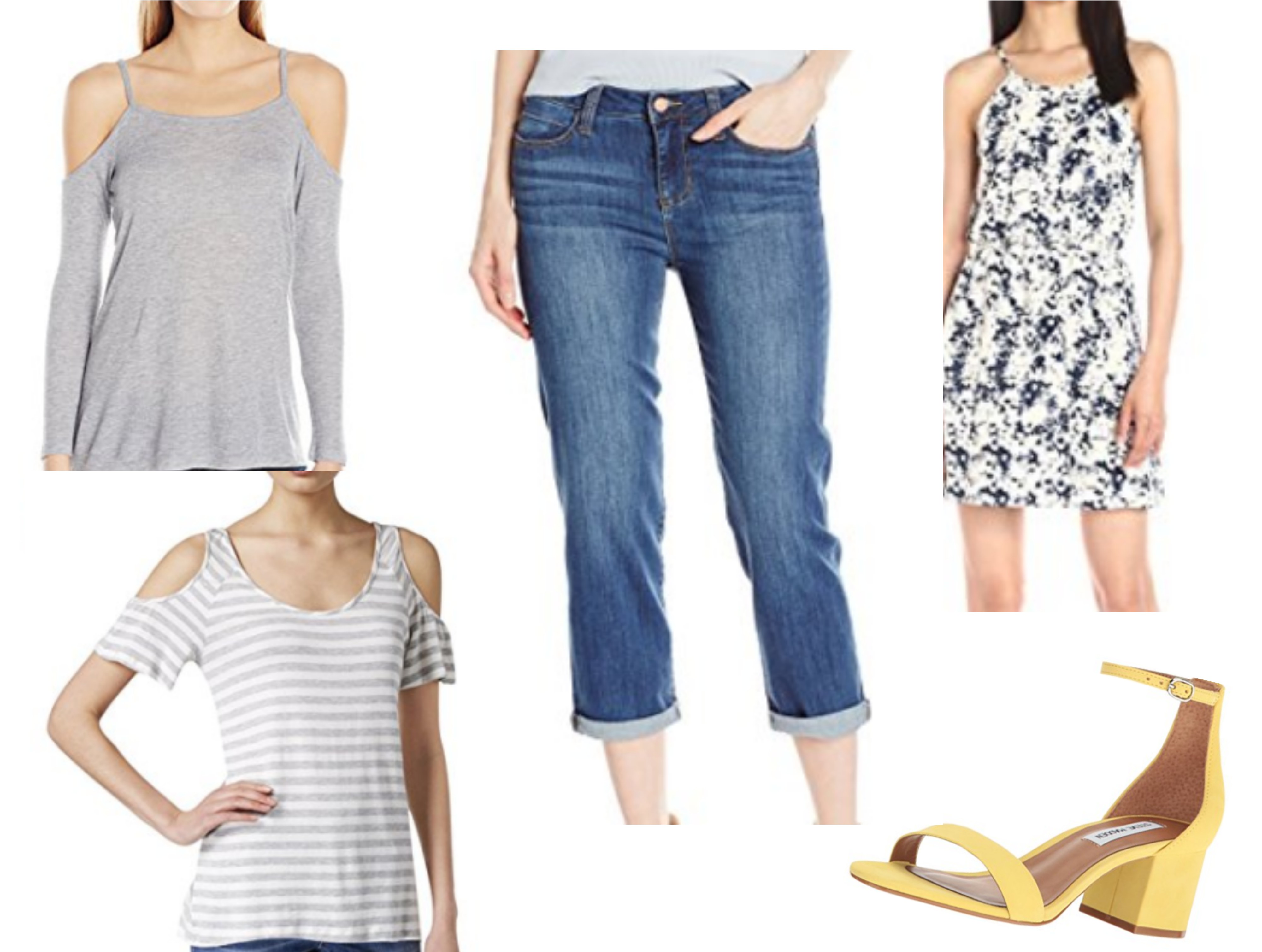 For this fix, pair either the Kut from the Kloth striped top or the Kensie long sleeved top with the Liverpool capris and add the Steve Madden yellow heels for that pop of color! If you're in the mood for a dress, try the Olive & Oak tank dress with the yellow heels for the perfect summery look!
Kensie Cold Shoulder Long Sleeve Top ($7.76-$23.99)
Liverpool Capris ($37.53-$59)
Olive & Oak Dress ($24-$35)
Kut from the Kloth Cold Shoulder Top ($26.99)
Steve Madden Yellow Heels ($59.25)
TOTAL: $155.53 – $204.23
So, what do you think? Which "fix" do you like better?