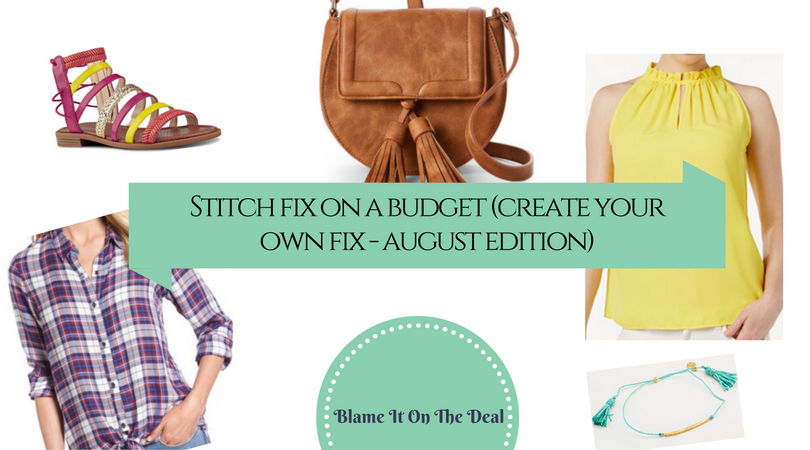 Welcome to another addition of "create your own stitch fix!" In case you missed my July edition, you can check it out here. As you may or may not know, I am in love with Stitch Fix but feel sometimes their pricing could be better. If you're unsure what Stitch Fix is, check out my last review here. Every month, I like to challenge myself to create outfits using all Stitch Fix pieces at a fraction of the cost. I always feel that August is an awkward time of year because I never know if I should keep buying summer clothes or start transitioning to fall. Since I couldn't decide, I created a "summer fix" and a "fall fix." Now, let's get to it!
This post contains affiliate links, for more information please read my disclaimer.


For this summer fix, I wanted to focus on brigh colors. Pair the Everly fuschia dress with the Nine West gladiator sandals and Gorjana teal bracelet for an extra dose of color. The Kensie yellow top would also pair well with the Kensie pom pom shorts, Nine West gladiator sandals and Gorgjana bracelet.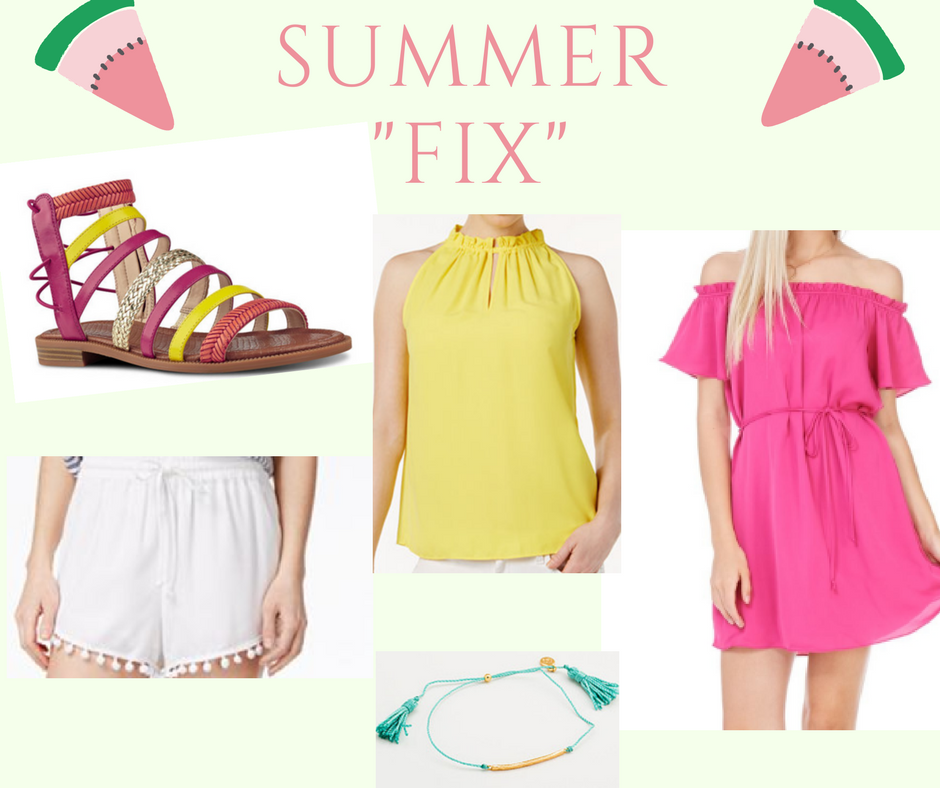 Everly Fuschia Dress – $44.00
Kensie Yellow Top – $22.93
Nine West Gladiators – $29.99
Kensie Pom Pom Shorts – $19.93
Gorjana Bracelet – $11.00
TOTAL: $127.85

For this Fall fix, pair the Kensie tank with the Bobeau plaid top. Wear the plaid top either open or buttoned up. Add the STS Blue distressed jeans with the Nine West Booties and Urban Expressions bag and you're ready for a day at the pumpkin patch!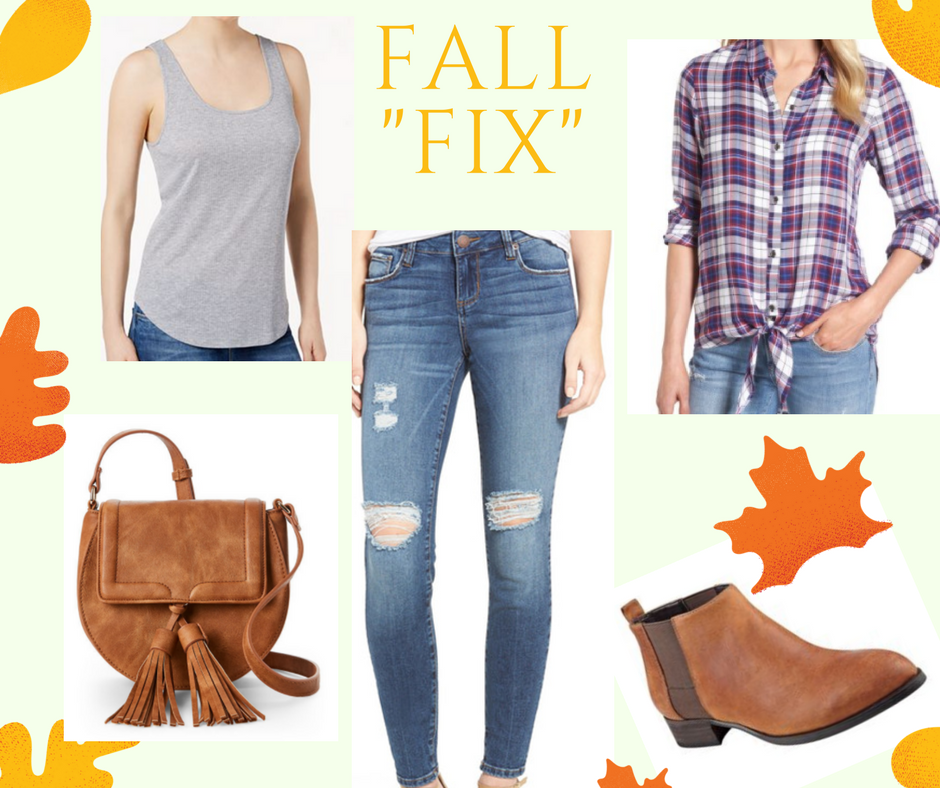 STS Blue Distressed Denim – $29.97
Nine West Booties – $54.45
Kensie Tank – $9.96
Bobeau Tie Front Top – $39.90
Urban Expressions Bag – $34.99
TOTAL: $169.27
And there you have it, folks! Which "fix" did you like better? If you are interested in scheduling an actual fix, fill out a style profile here.
p.s. For more sales and deals (including a lot of Stitch Fix brands) be sure to check out my facebook page.