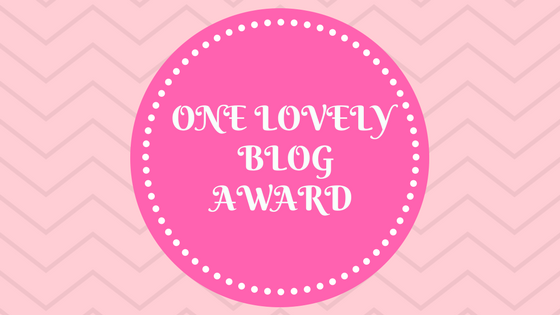 I was nominated by the wonderful, Lauren of Not Your Average Girly Girl for the One Lovely Blog Award – thank you so much!  I love reading Lauren's blog for her beauty reviews and fashion ideas. I also think she looks a little like Chrissy Teigen, and what's not to love there?
Here are the rules for the One Lovely Blog Award:
Thank the person who nominated you and link their blog
Share 7 facts about yourself
Nominate (up to) 15 fellow bloggers
Let your nominees know you've nominated them!
Here's my 7 facts!
I'm scared of wrists. I can't look at mine, touch them, wear bracelets, or even look at anyone elses.
N'Sync is still my favorite band of all time.
My favorite animal is a sea otter.
I am obsessed with playing the Sims.
I'm still upset over the way Lost ended.
I am the oldest of my three siblings. I have two brothers, and one sister.
I've lived in Boston my entire life but would love to move to California.
So, those were my super random facts! Now, I would like to nominate the following bloggers:
Beccy from BeccysBlogs
Leanne from Style by Leanne
Kelsey from Maybe Tomorrow
Emily from Emily X Online
Courtney from Curly Anomaly
Steph from Picking the Day
The Unsubtle Tuttle
I apologize in advance if I've tagged any of you and you've already been nominated for this award a bazillion times!
Thanks again, Lauren!