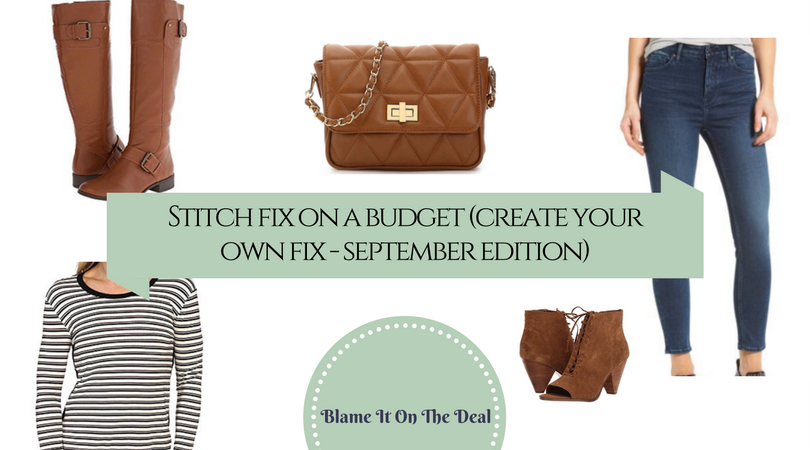 And just like that it's September! Although I'm sad to see summer go, I'm excited for Fall fashion which brings us to this month's "create your own stitch fix!" As you may know, I love Stitch Fix but feel their pricing can be more affordable. So, each month I find 5 items to create a "fix" with all Stitch Fix brands at lower prices. If you've missed my previous "create your own stitch fix" posts, you can read the latest one here. 
Since Fall is just around the corner, I wanted to create two "fixes" focusing around Fall friendly outfits.
This post contains affiliate links, for more information please read my disclaimer.

For this first "fix", pair the Vigoss skinny jeans with the Kut from the Kloth striped top and layer the Daniel Rainn vest over the top. Complete the look with the cognac Nine West booties and Urban expressions cross-body bag and you'll be all set for Fall!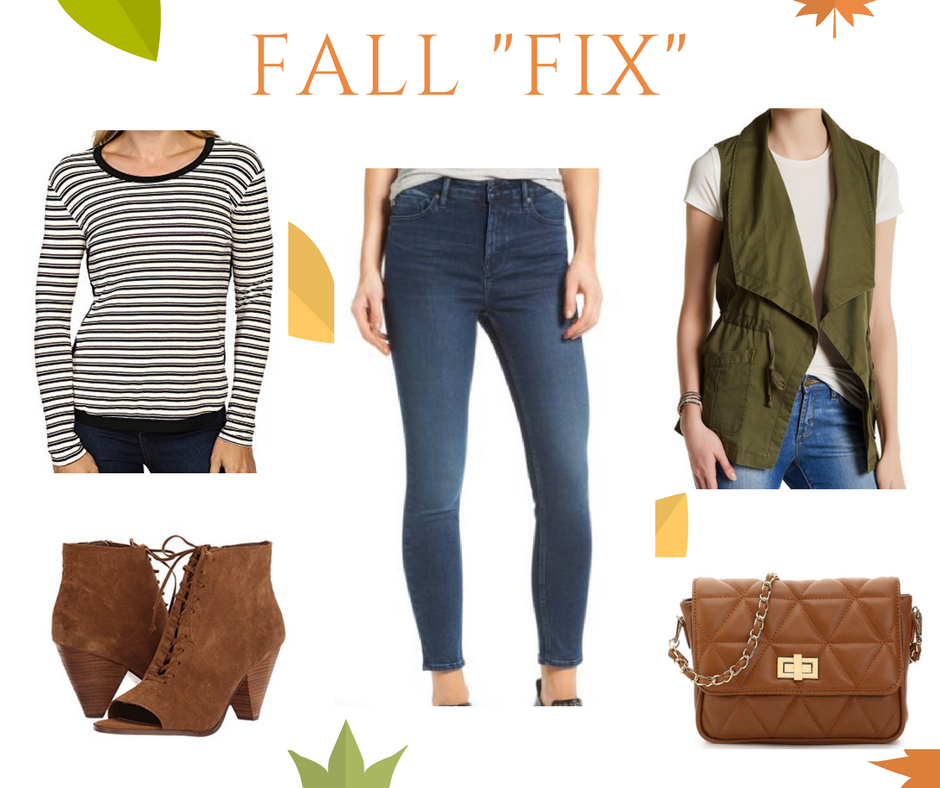 Nine West Booties – $39.99
Daniel Rainn Vest – $36.97
Vigoss Jeans – $31.98
Kut from the Kloth Striped Top – $20.98
Urban Expressions Cross Body Bag – $19.94
TOTAL : $149.86

For this next "fix", pair the Liverpool burgundy skinnies with the Kensie sweater and layer the Look by M scarf on top. The Nine West boots and Street Level tote will complete this total "fall-worthy" look!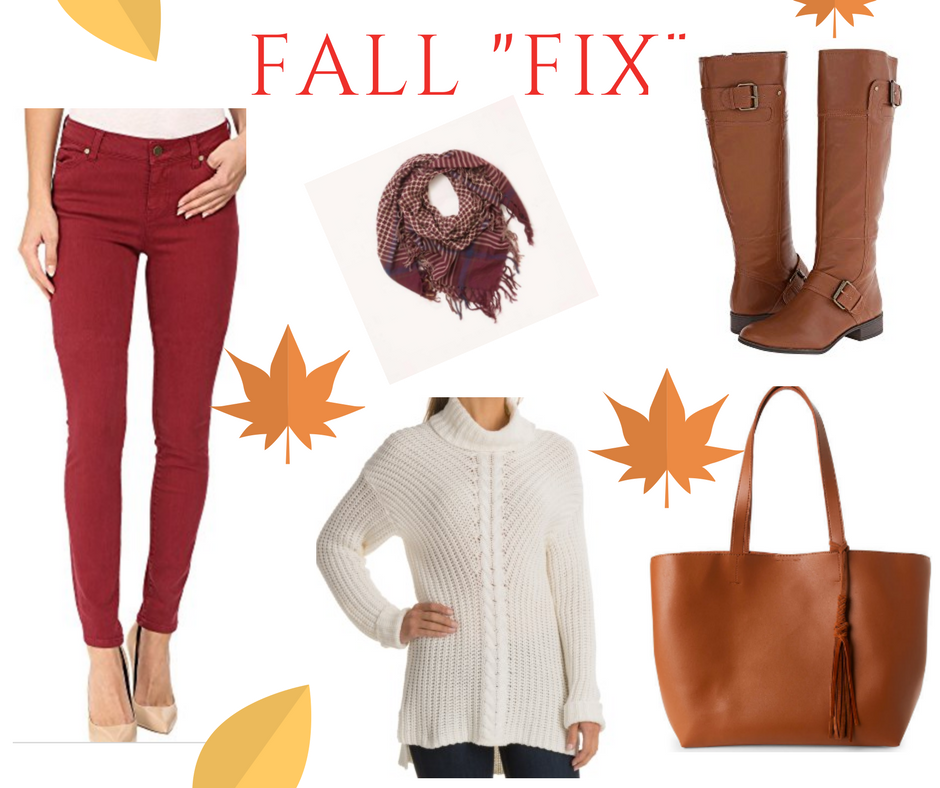 Liverpool Skinny Jeans – $50.00
Kensie Sweater – $24.99
Nine West Boots – $42.99
Look by M Scarf – $24.95
Street Level Tote – $36.99
TOTAL: $179.92
And there you have it, folks! Which "fix" did you like better? If you are interested in scheduling an actual fix, fill out a style profile here.
p.s. For more sales and deals (including a lot of Stitch Fix brands) be sure to check out my facebook page.