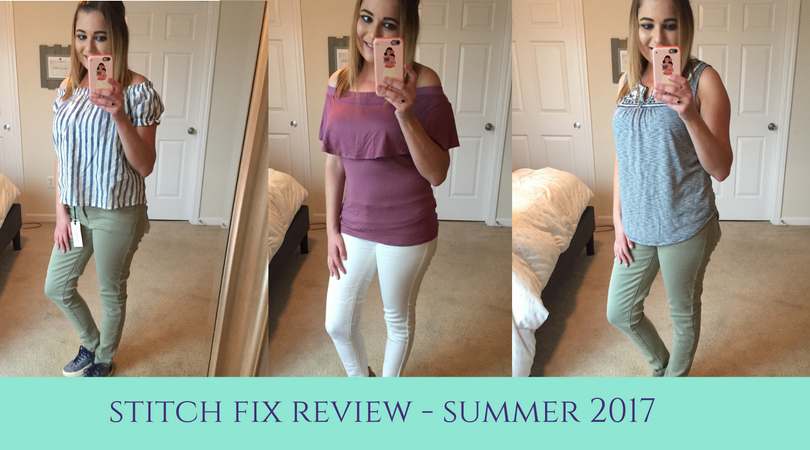 This is technically my July Stitch Fix but I am just getting around to this review now. #oops. My regular stylist left last month so, I've had Katie for these past two fixes and she's been great! I didn't leave her anything in my note besides "surprise me!"
In case you're not familiar with Stitch Fix, here's a quick rundown:
1. As soon as you sign up, you fill out a quick style profile with your preferred styles and measurements. It helps if you have a pinterest board linked so your stylist can see all of the pretty clothes you have pinned.
2. Schedule your first fix  here (This is my referral link…if you use this link, I will get a small credit.) You will be charged a $20.00 styling fee, however this fee gets used towards anything you purchase. For example, if you keep a $48.00 shirt, an additional $28.00 will be charged to your card.
3. Five days within your scheduled fix date, a pretty little box will arrive with 5 items (clothing, scarves, jewelery, handbags, and now SHOES!) You can pick which items you would like on your profile, so if for example, you don't want shoes, you won't get shoes.
4. After you've tried on all your goodies, you have 3 days to decide what to keep. Log on to your  stitchfix account and checkout. Return the items you didn't keep in the pre-paid envelope. Then order your next fix and so on and so forth!
This post contains affiliate links. For more information, please read my disclosure.
Vero Moda Top, Just Black Adorra Jeans, and Toms Lenox Sneakers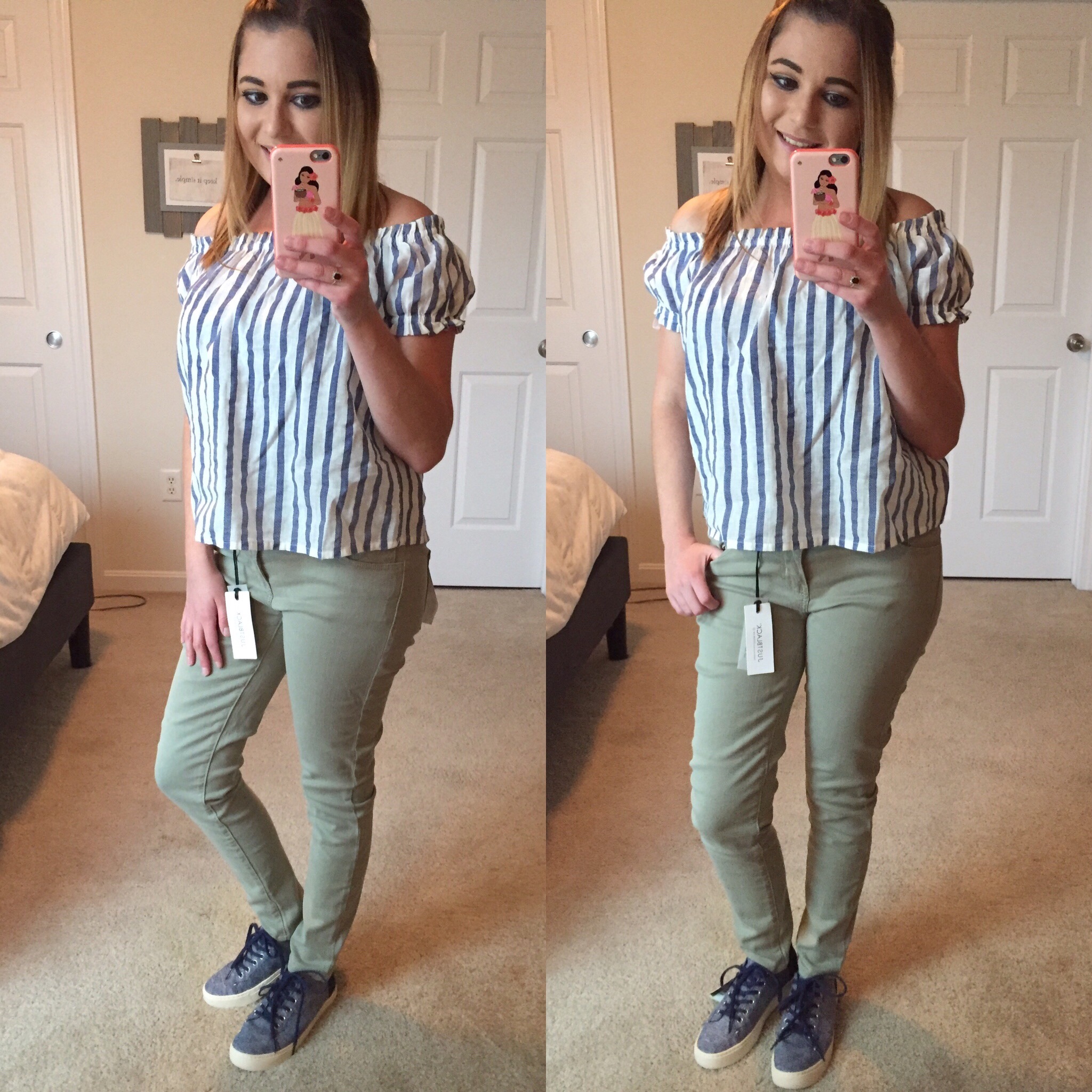 Top – Vero Modo Zeena Off the Shoulder Top – $36 (size XS)
Jeans – Just Black Adorra Skinny Jeans – $88 (size 26p)
Sneakers – Toms Lenox Sneakers – $69 (size 6). If you are interested in purchasing these, they are available here.
STATUS: I sadly returned these items. I wanted to love the jeans and sneakers but I just don't think they looked right on me. The jeans were still too long even with them being petite but the color was gorgeous!

Froxx Beatrice Cold Shoulder Top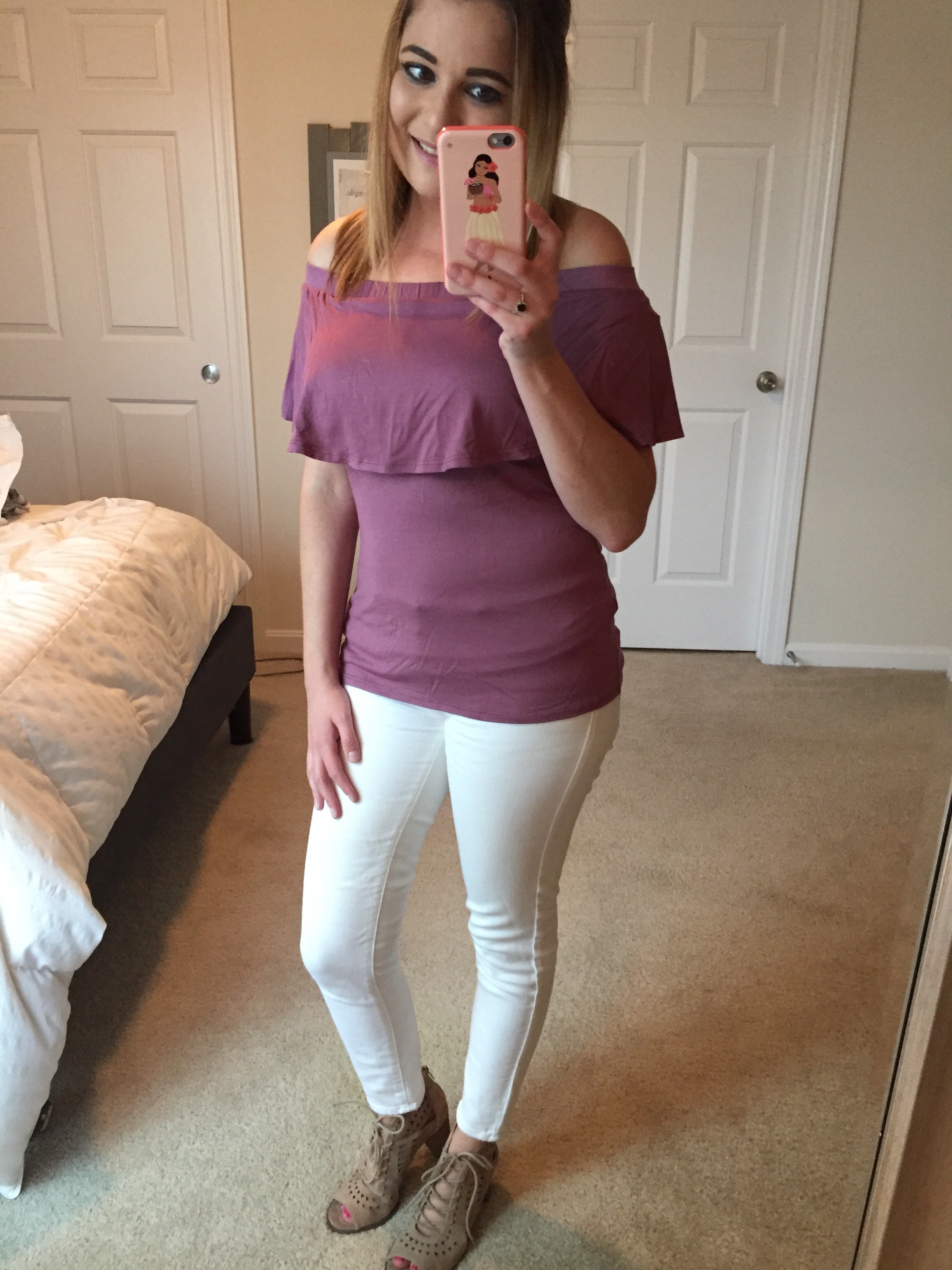 Top: Froxx Beatrice Cold Shoulder Top – $36 (size xs)
Jeans: Similar
Shoes: Vince Camuto Tarita
STATUS: Winner, winner chicken dinner. This top was a gorgeous color and stayed pretty well as an off the shoulder top. Obvious keeper.

                                Papermoon Yancie Split Neck Lace Detail Knit Top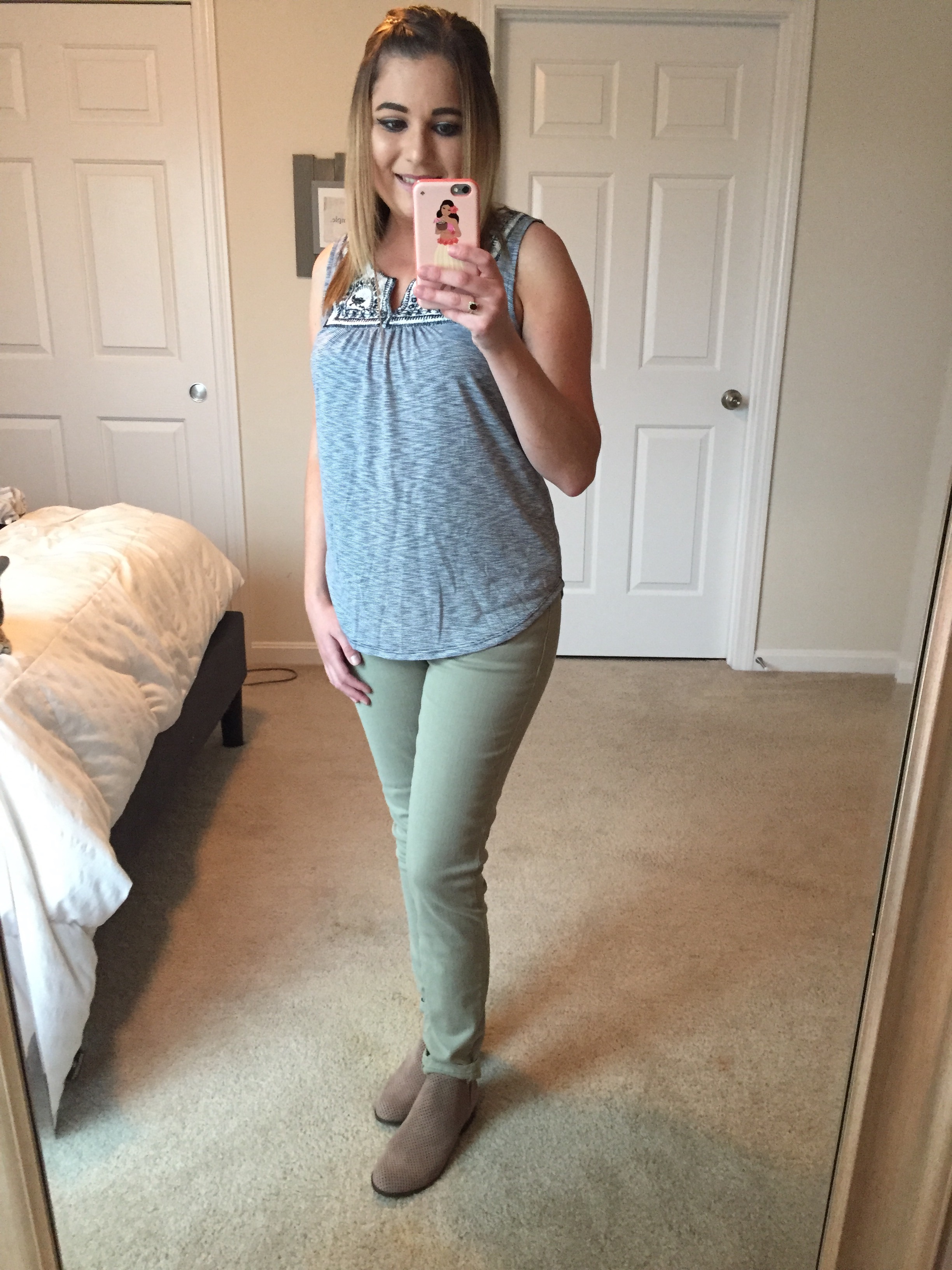 Top: Papermoon Yancie Top – $44 (size xs)
Jeans: Just Black Adorra Skinny Jeans
Booties
STATUS: I sadly returned this top too simply for budgetry reasons. I told myself I was only going to keep one thing this fix and the off the shoulder top was the clear winner!

What did you think of this fix? If you're interested in scheduling your own fix, you can sign up  here (This is my referral link…if you use this link, I will get a small credit.)