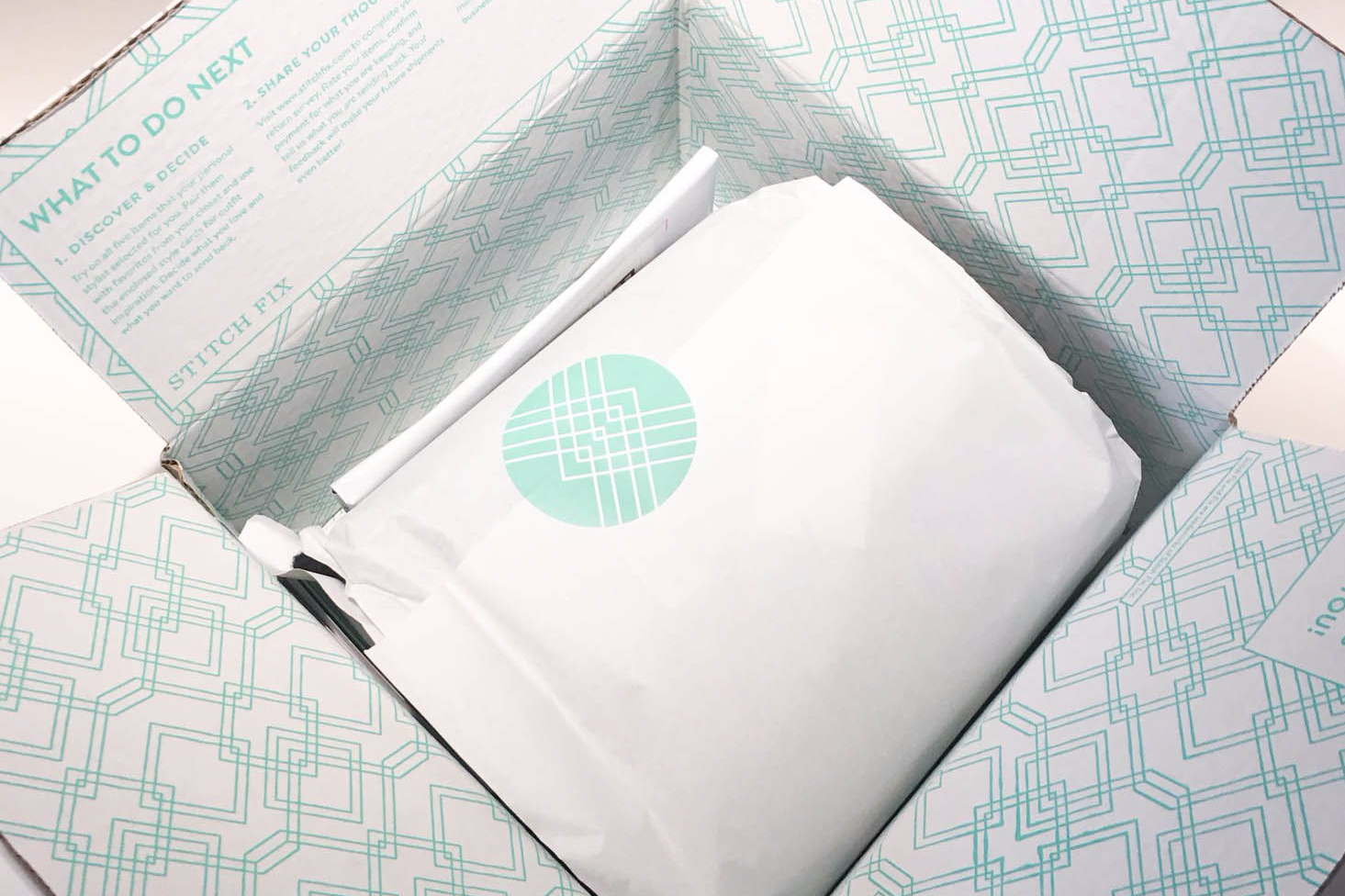 I 'm anxiously awaiting the arrival of my next Stitch Fix but thought it would be fun to create my own fix for Spring. If you aren't sure what Stitch Fix is or haven't tried them yet, check out my latest review here. I challenged myself to only include Stitch Fix brands but at lower prices. If you are familiar with Stitch Fix, you know that each fix contains 5 items and a note. However, I got so excited while writing this post that I had to create two separate fixes. OK, enough chit chat, on to the clothes!
This post contains affiliate links. For more information, please read my disclosure.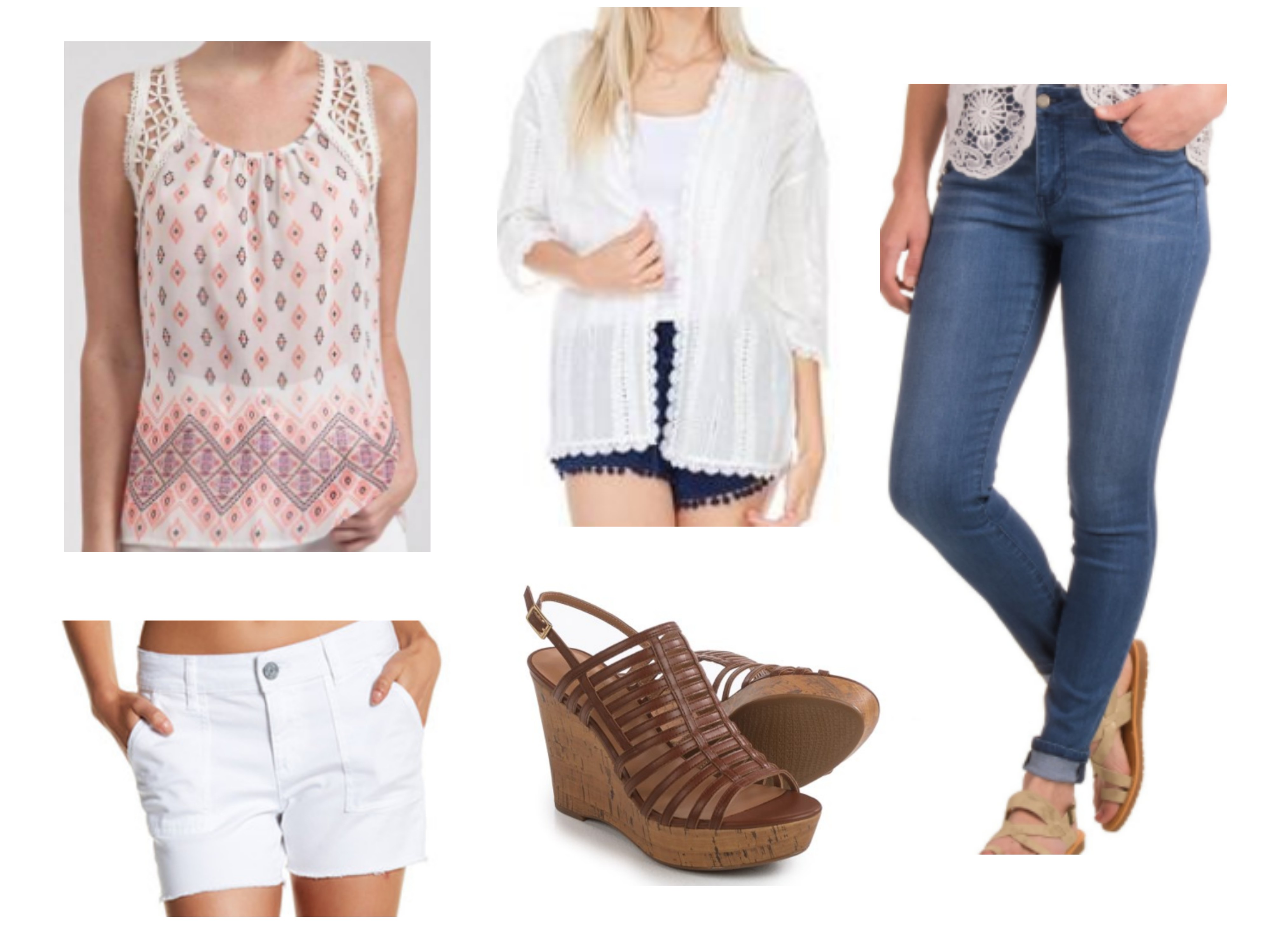 For this spring fix, pair the Blu Pepper Top with the Everly kimono. The kimono is perfect for Spring and will look great with this pair of Liverpool jeans and Franco Sarto wedges! When the weather gets a little warmer, pair the top with the white Kut from the Kloth shorts and you're ready for the heat!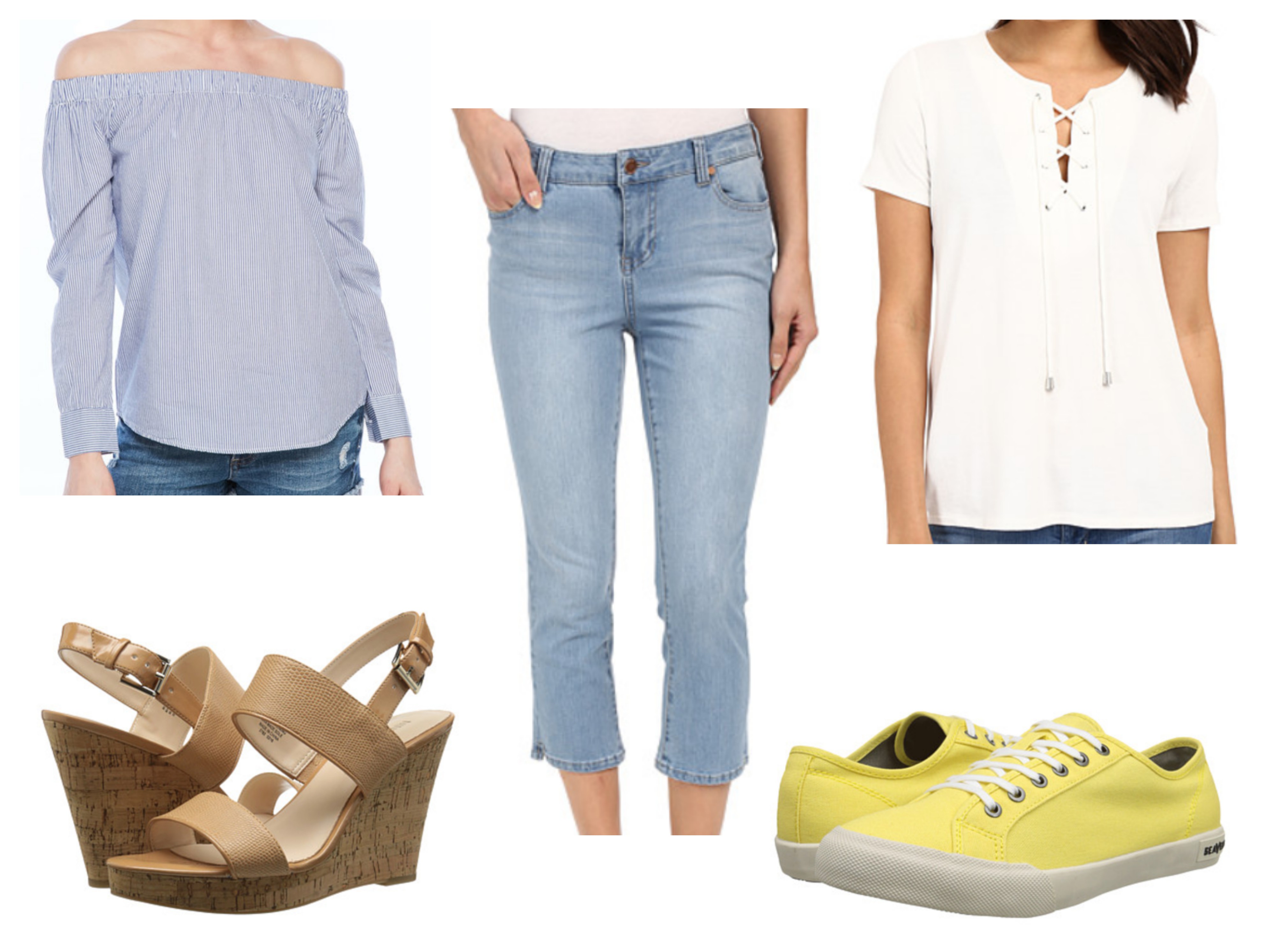 For this next fix, I focused on current trends and creating a casual look. Pair the RD Style off-the-shoulder top with the Liverpool capris and Nine West wedges for a look that is so on fleek with this Spring's trends. If you're going for a more casual look, throw on the Kut from the Kloth lace-up top with the Liverpool capris and add the Seavees for a bright pop of Spring color!
If you are interested in scheduling an actual fix, you can fill out a style profile here. What do you think of the fixes I created?