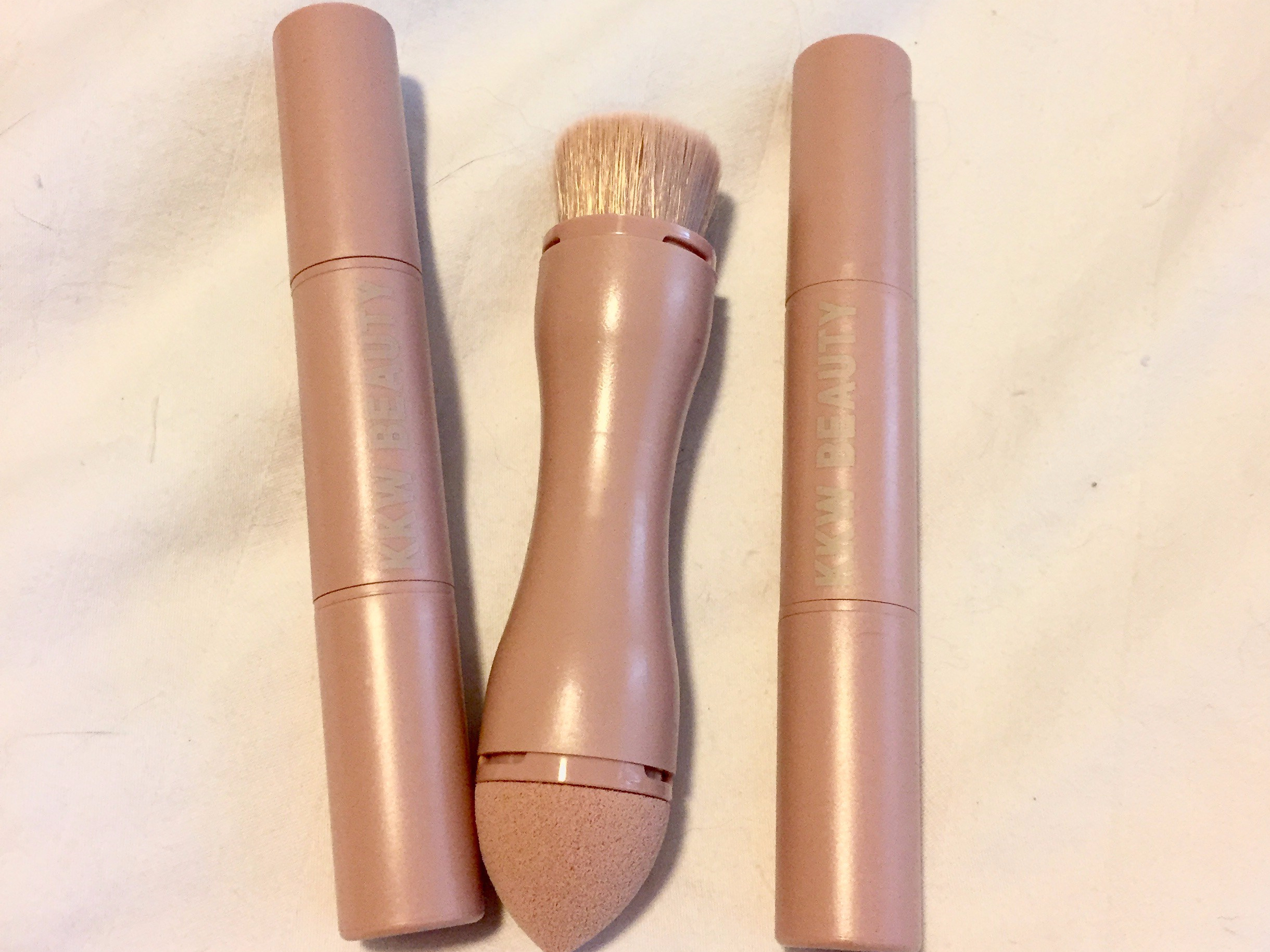 As embarrassed as I am to admit it, I'm a huge reality show junkie and lover of the Kardashians. So, when Kim Kardashian (the contour queen herself) came out with makeup line featuring contour sticks, I knew I had to have it. Naturally, as any obsessed Kardashian junkie would do, I positioned myself at my computer at 12:00 on the dot to be one of the firsts to snag this contour kit. The kit retails for $48 + $8.95 shipping and although the shipping cost was a killer but I really didn't find $48 unrealistic for a kit like this.
The kit came with two contour sticks. One stick has a darker contour shade and a lighter contour shade. The other stick has a matte highlighter and a shimmer highlighter. The kit also comes with a dual ended brush for blending. I've seen a lot of complaints over the packaging (which is just a bag) but I'm always more interested in what's actually in the packaging than what's on the outside.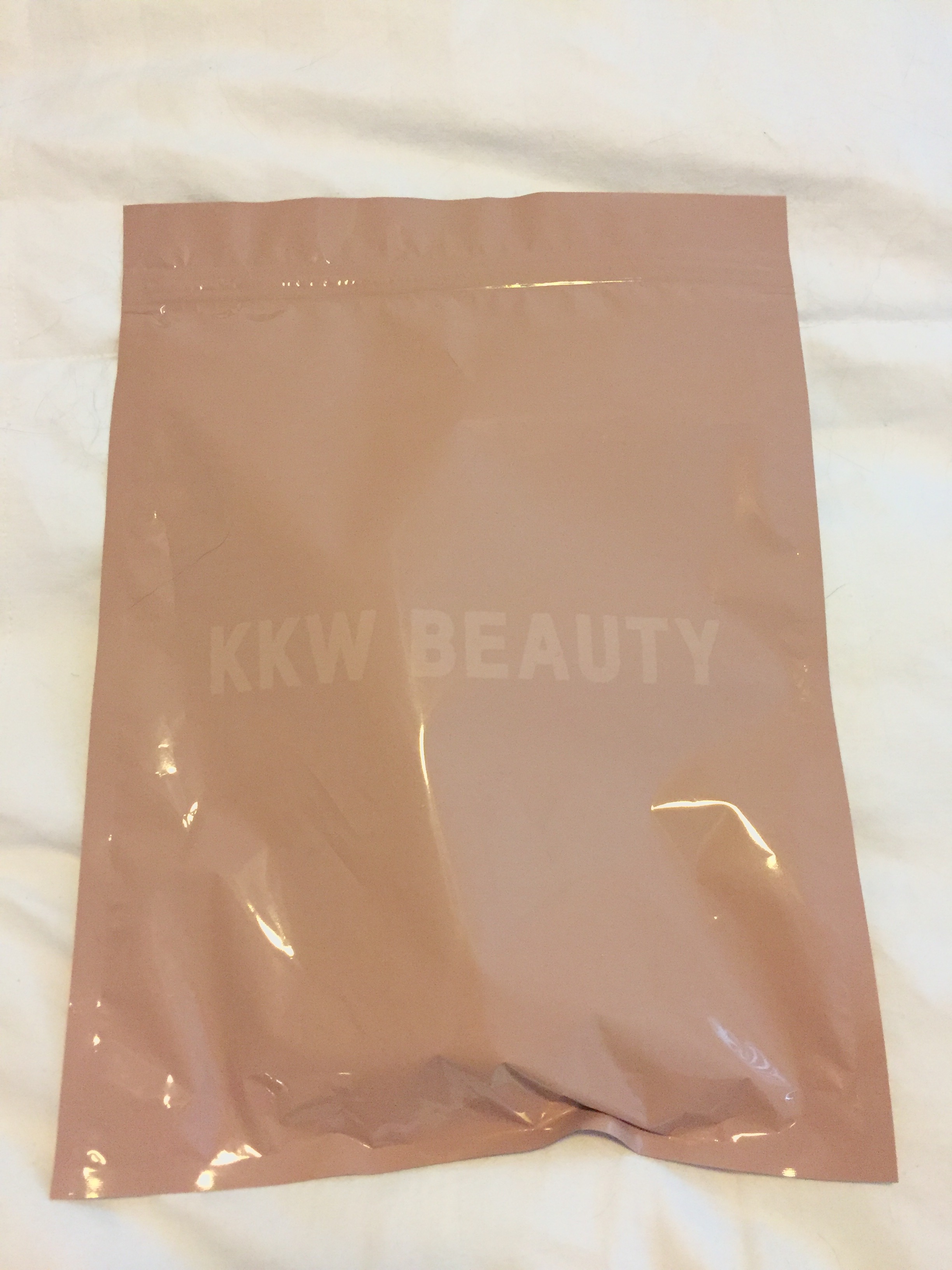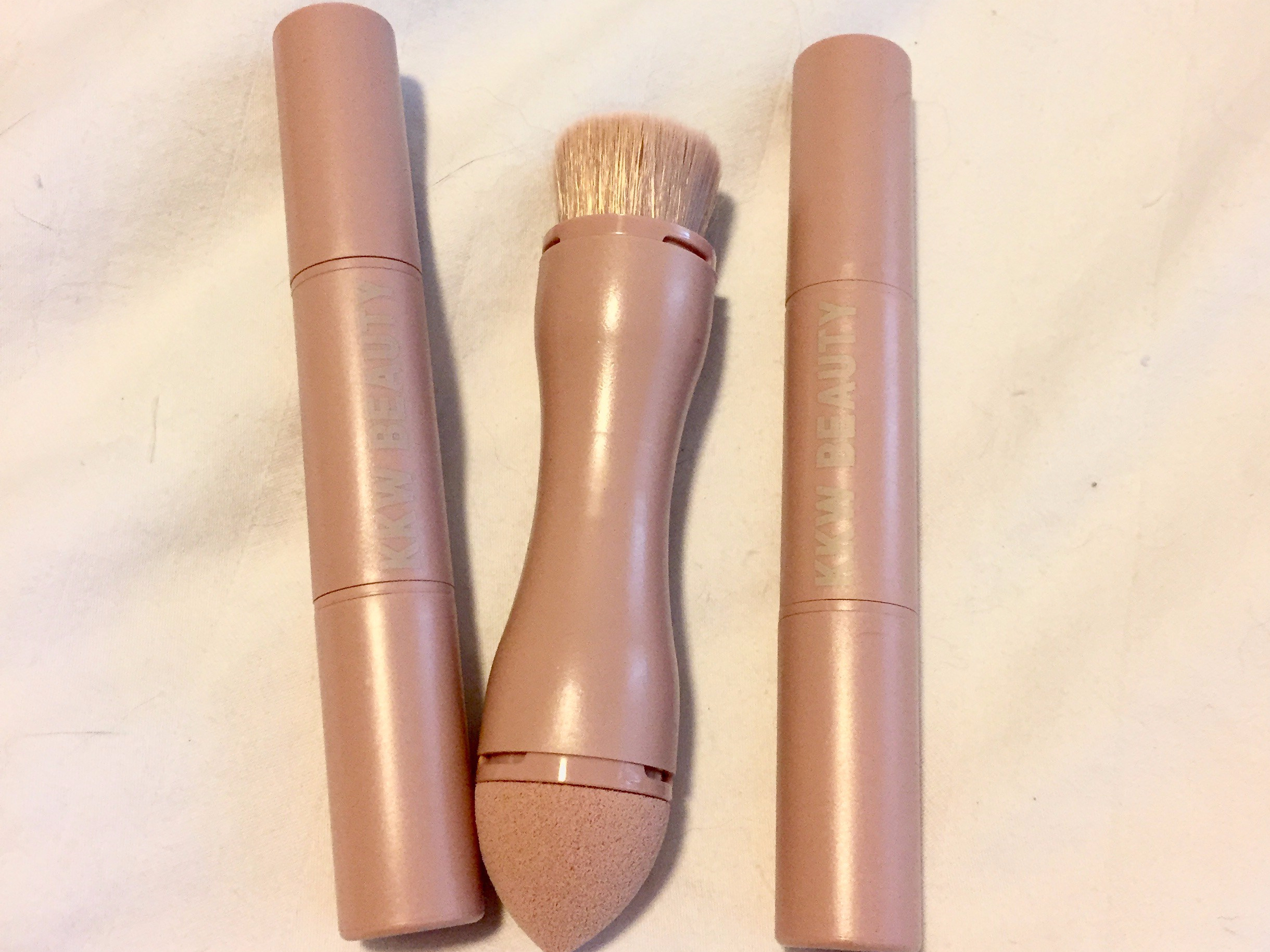 First, I took the lighter shade of the contour stick and applied it to my jawline, cheekbones, forehead, and a little on the corner of my nose.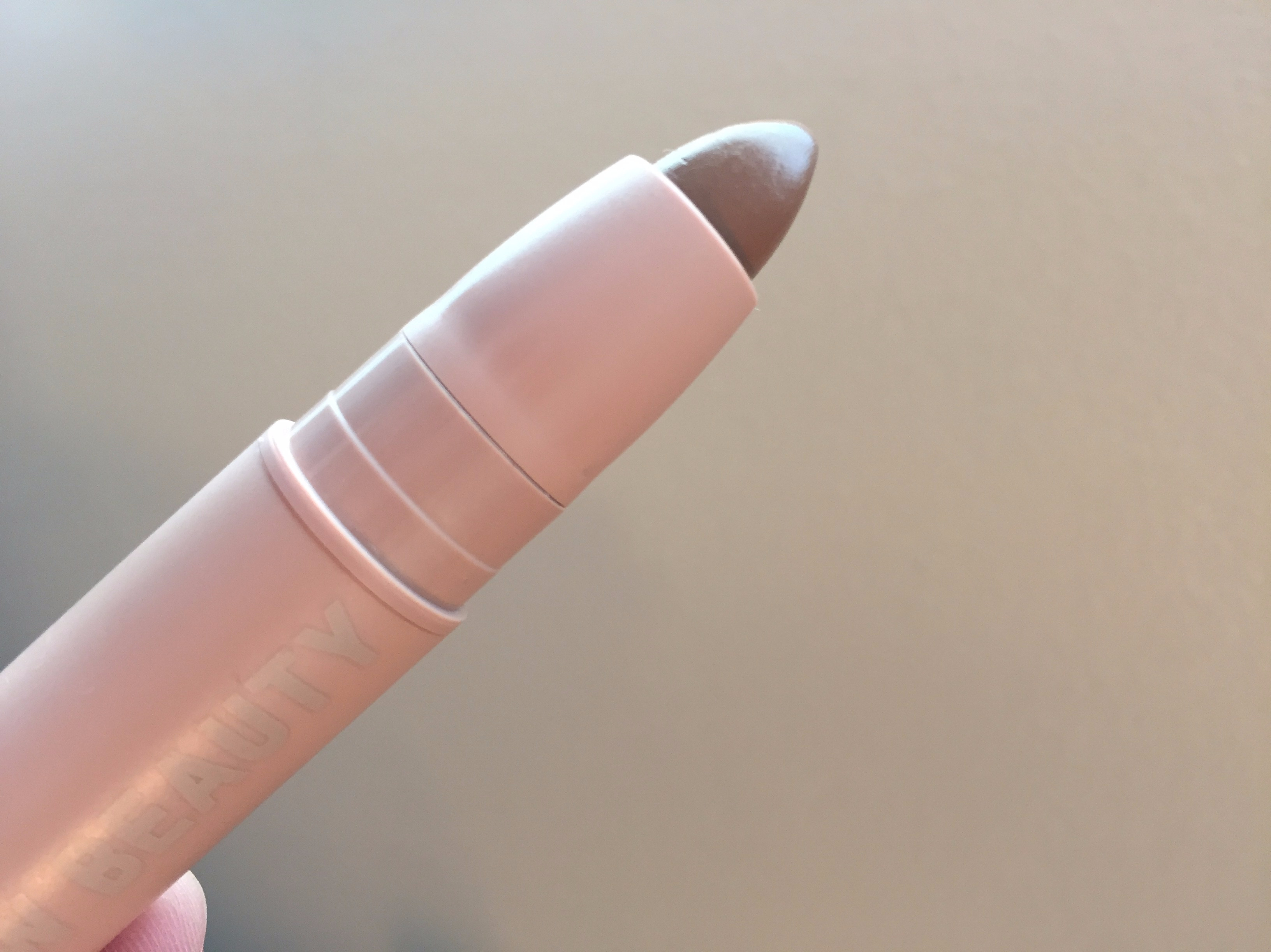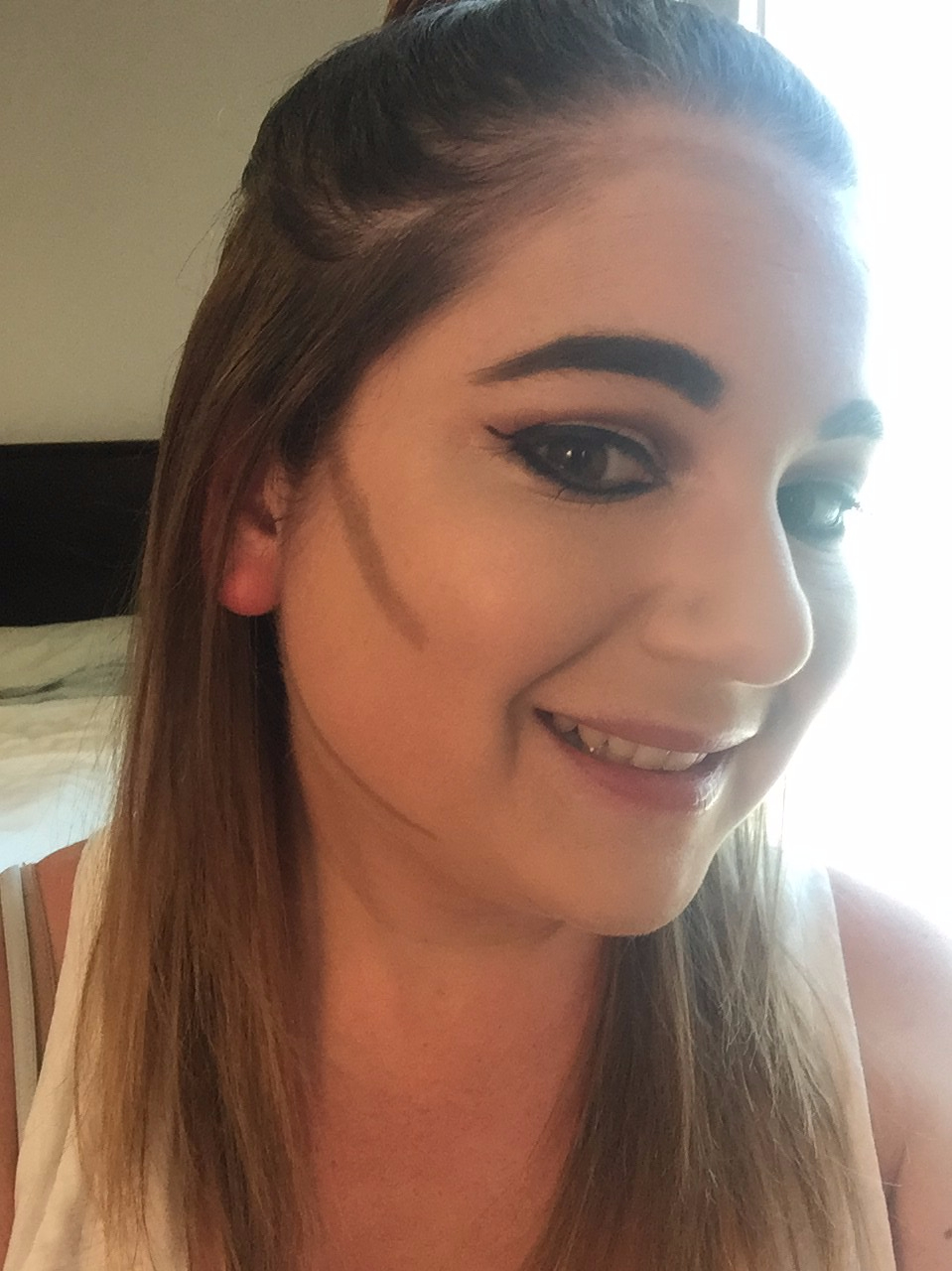 I, then blended that in with the brush side of the dual ended brush that was included in the kit.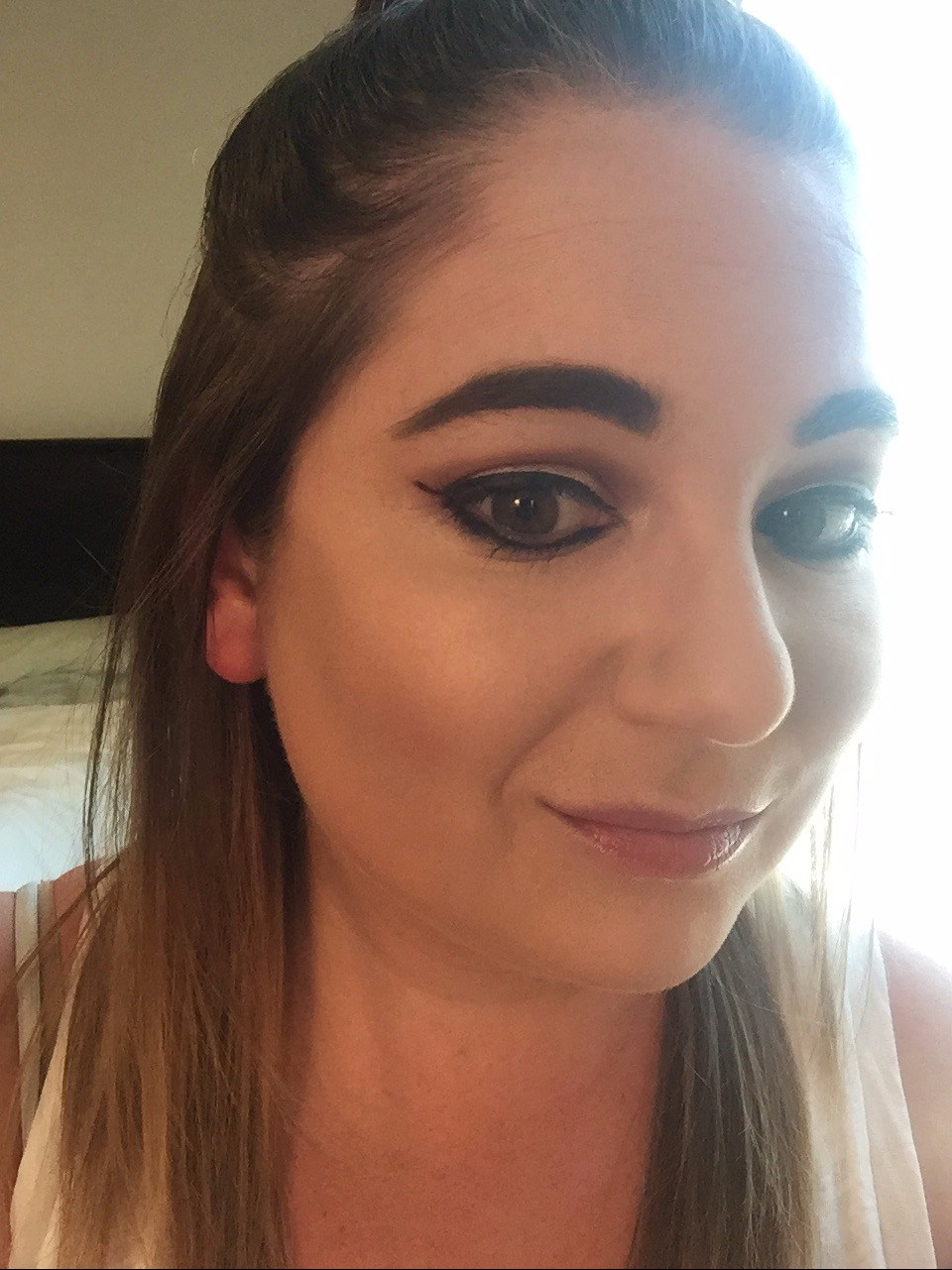 Next, I used the matte side of the highlighter stick and applied it down the bridge of my nose, chin, forehead, under my brow bone, and below the area where the contour shade was just applied. I then blended it all out.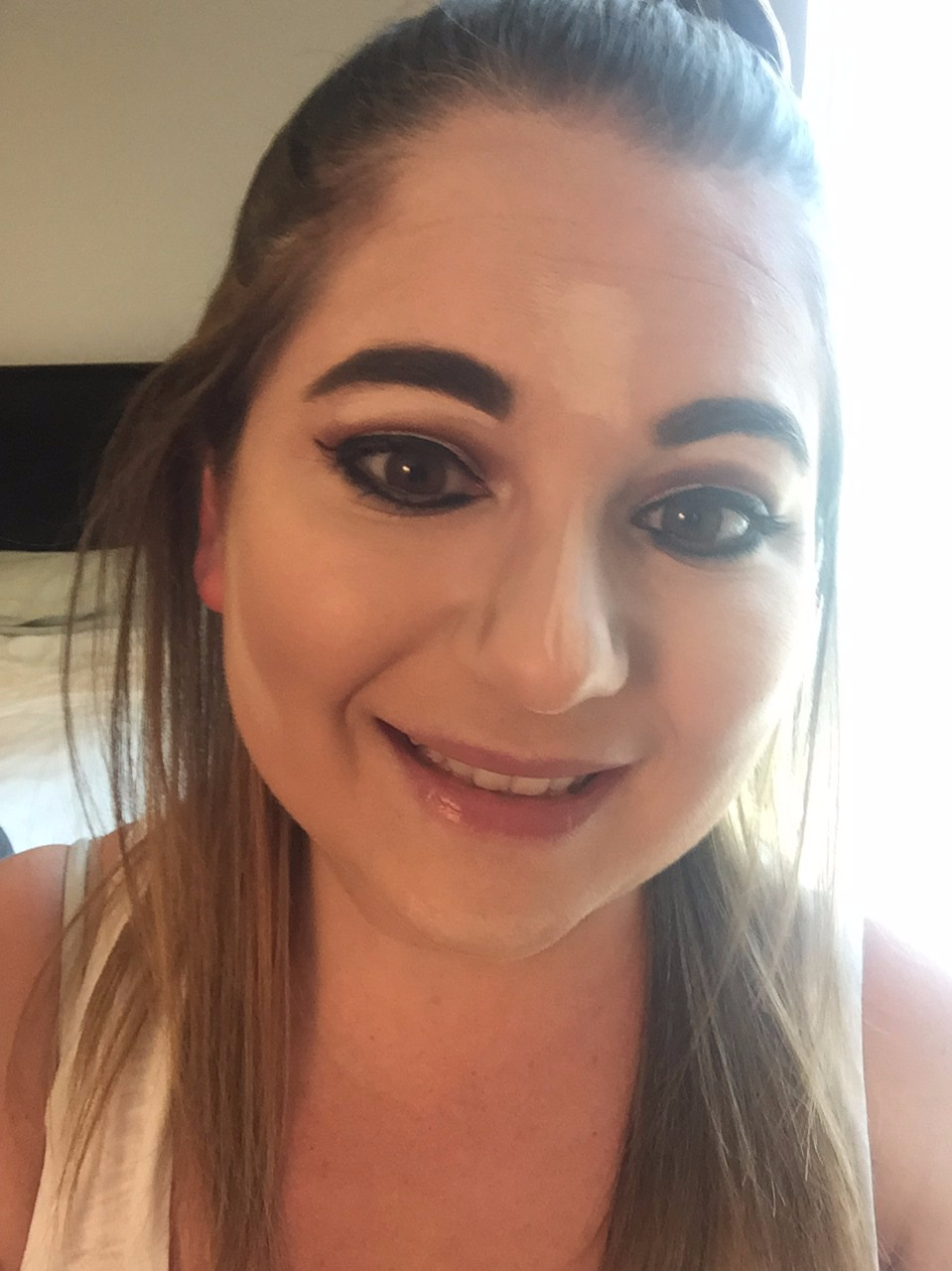 Lastly, I added the highlighter on top of my cheekbones and this was the final product: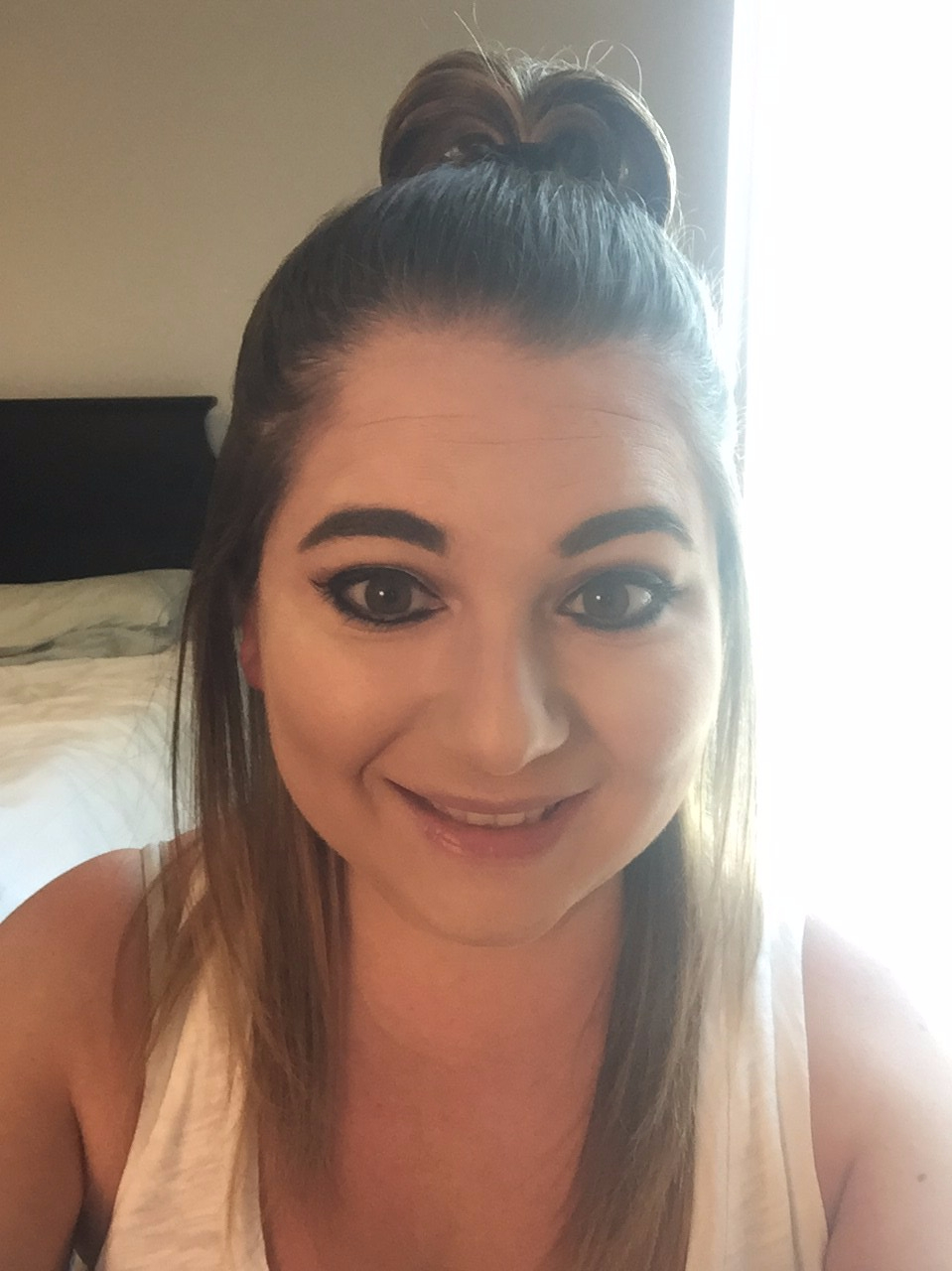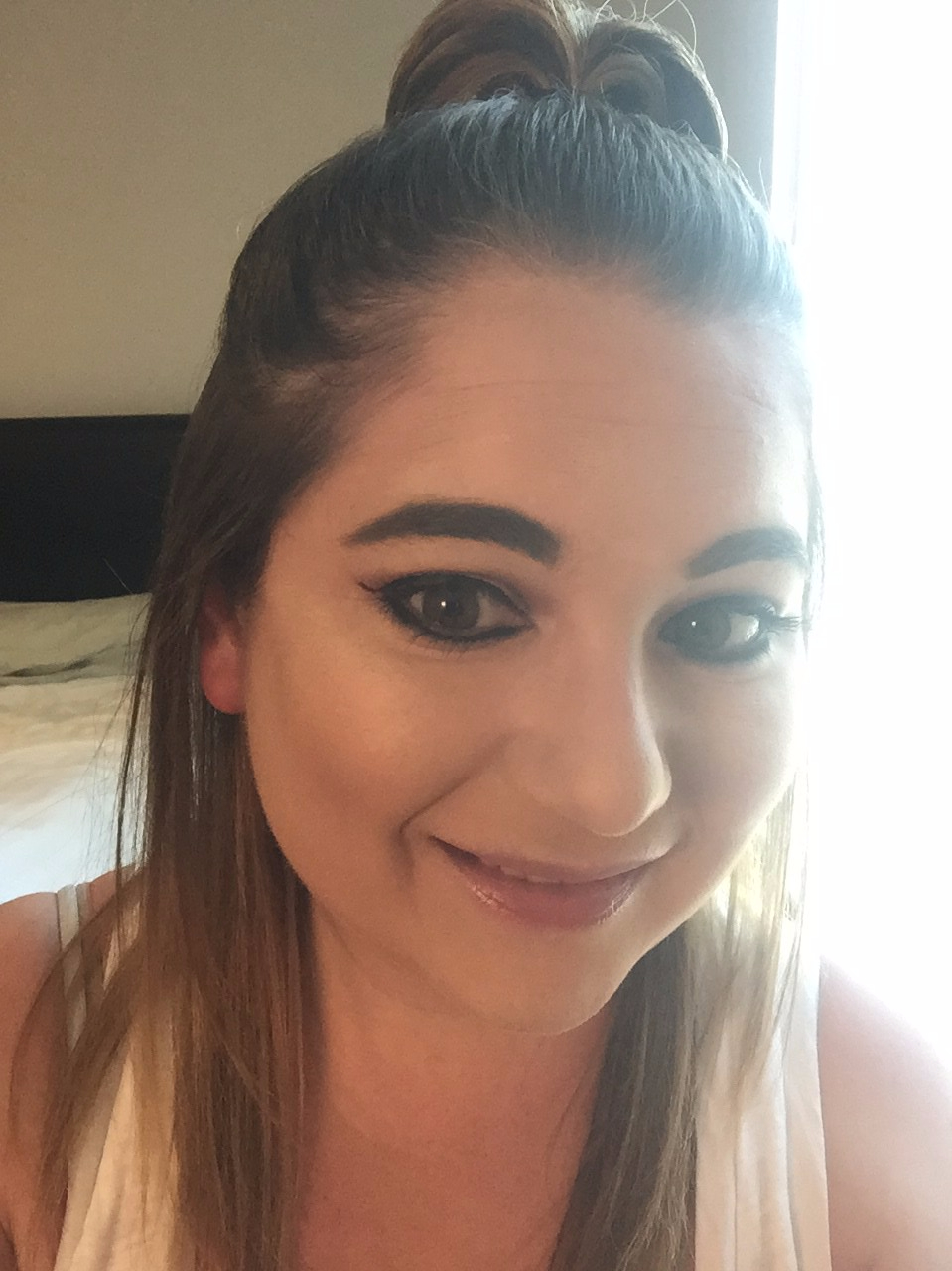 VERDICT: I was actually pretty disappointed with this kit. I felt like it didn't blend very well with the blender brush or  even when I tried with a beauty blender. These products also rubbed off a lot of my foundation while attempting to blend and exposed the redness under my foundation. Plus, to be quite honest, it didn't look much different from when I was only wearing foundation.
What do you think? Has anyone else tried this kit?