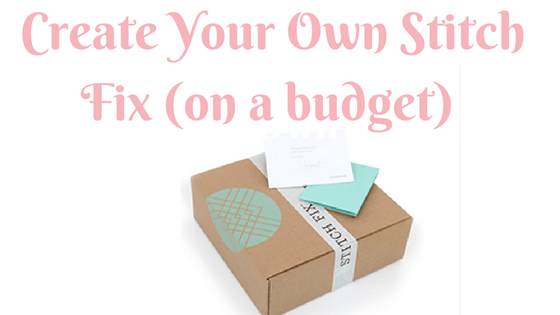 With summer now in full swing, it was time to create a couple "fixes" for July. Like usual, I created a casual outfit and a work outfit using all Stitch Fix brands. If you missed my latest "create your own fix" post, you can check it out here. Also, if you aren't sure what Stitch Fix is or haven't tried them yet, you can check out my latest review here. I challenged myself again to only include Stitch Fix brands but at lower prices. If you are familiar with Stitch Fix, you know that each fix contains 5 items and a note. Now, let's get on to the clothes, shall we?
This post contains affiliate links. For more information, please read my disclosure.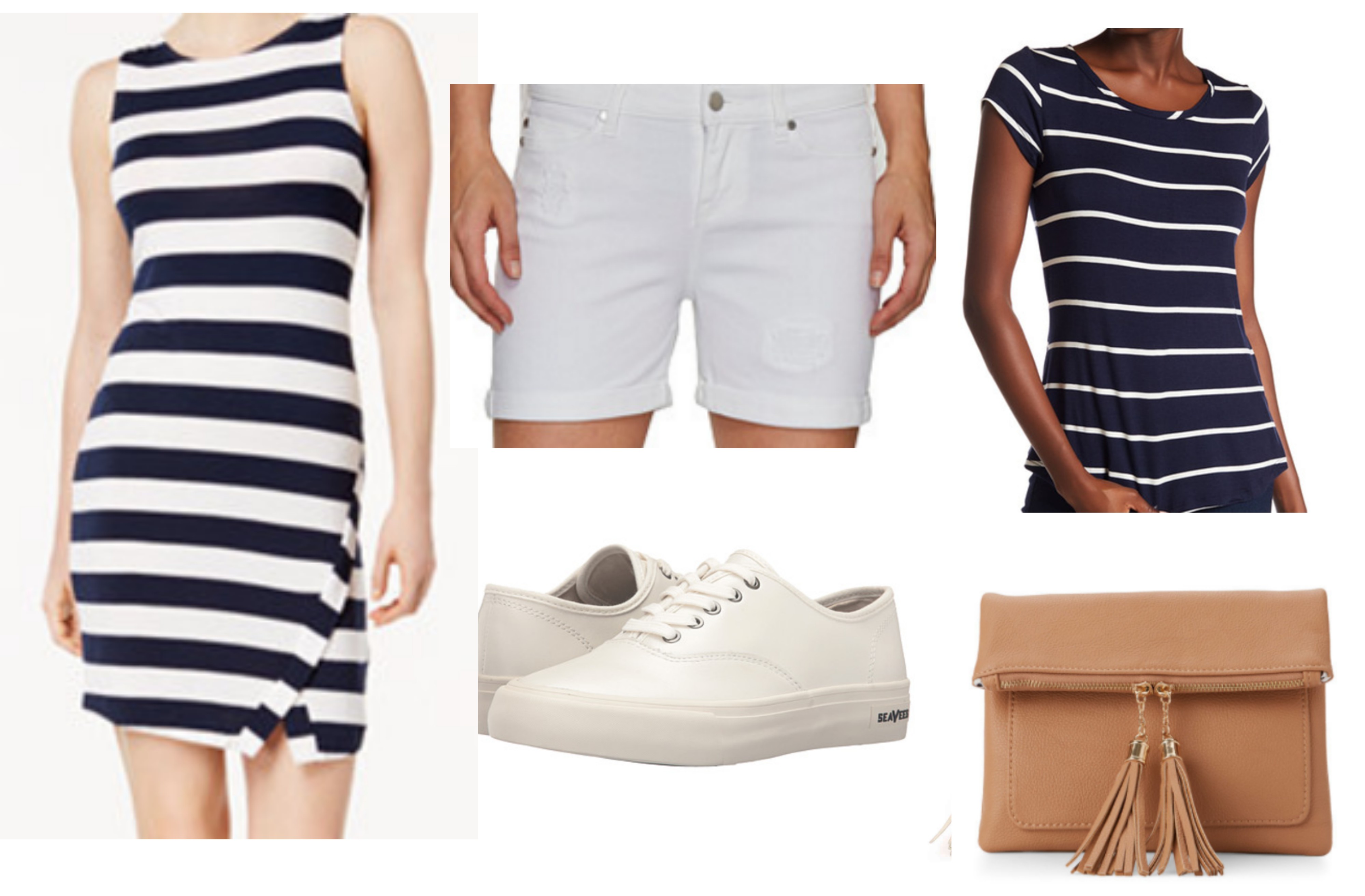 For this first "fix" I focused on a nautical/striped theme. To me, nothing says summer like stripes! Pair the Tart striped top with the Liverpool shorts and white Seavees and you've got yourself a super casual summery look. The Kensie dress will also pair well with the white Seavees for that comfy "running to the grocery store for hot dogs look." The Urban Expressions cross-body purse is perfect to throw over either of these two outfits.
Tart Striped Top – $16.97
Liverpool Shorts – $34.99 w/ free shipping!
Kensie Dress – $22.93
Seavees – $44.99
Urban Expressions Crossbody Purse – $17.98
TOTAL: $137.86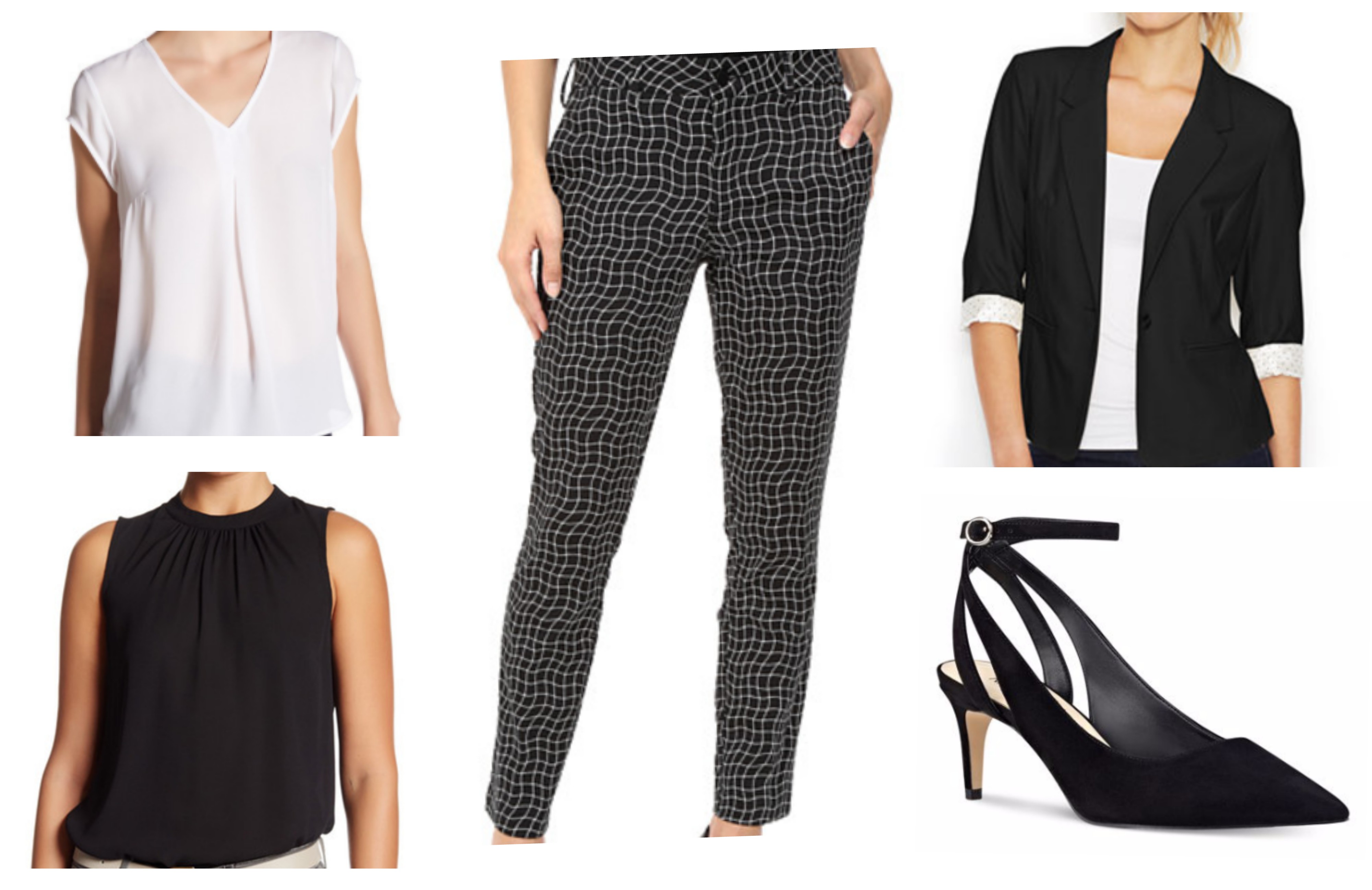 The second "fix" focuses around workwear and you can never wrong with a classic black and white office look. For this fix, pair either the white or black Daniel Rainn top with the Level 99 trousers and Nine West heels. If your office feels like the arctic due to the blasting a/c, throw on the Kensie blazer to keep warm.
Level 99 Trousers – $39.99
Daniel Rainn Black Top – $24.97
Daniel Rainn White Top – $19.97
Kensie Blazer – $53.99
Nine West Heels $23.70
TOTAL: $162.62

What do you think of these two fixes? Which one did you like better? If you are interested in scheduling an actual fix, fill out a style profile here.
If anyone has any requests for outfits they would like me to create, drop it in the comments!