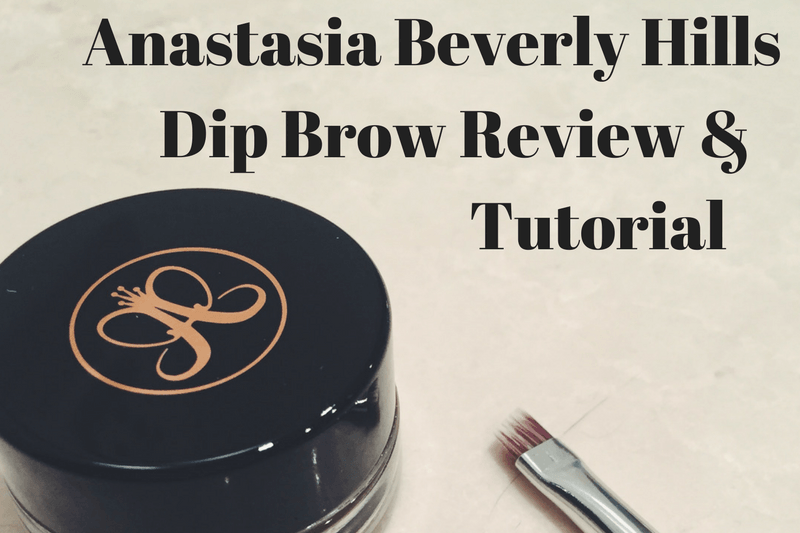 While sitting at a bar the other day, a woman came over to me and said "wow, you're all about your brows, huh?" I was completely taken aback because I didn't think my brow makeup was anything spectacular. At this time, I was using Benefit's goof proof . I love that brow product but after that nice lady's compliment, I felt I had to experiment with different brow products and share my knowledge with the word. This Anastasia Beverly Hills Dipbrow Pomade ($18) has been all over the blogosphere recently so since I "am all about my brows," I just I had to try it. I purchased the pomade in shade "medium brown" and also purchased the Anastasia Beverly Hills Duo Brush #12 ($18) and I was so glad I did. This product goes on so smoothly and makes it so easy to define my brows. I don't think this product would work as well without the brush that specifically goes with it.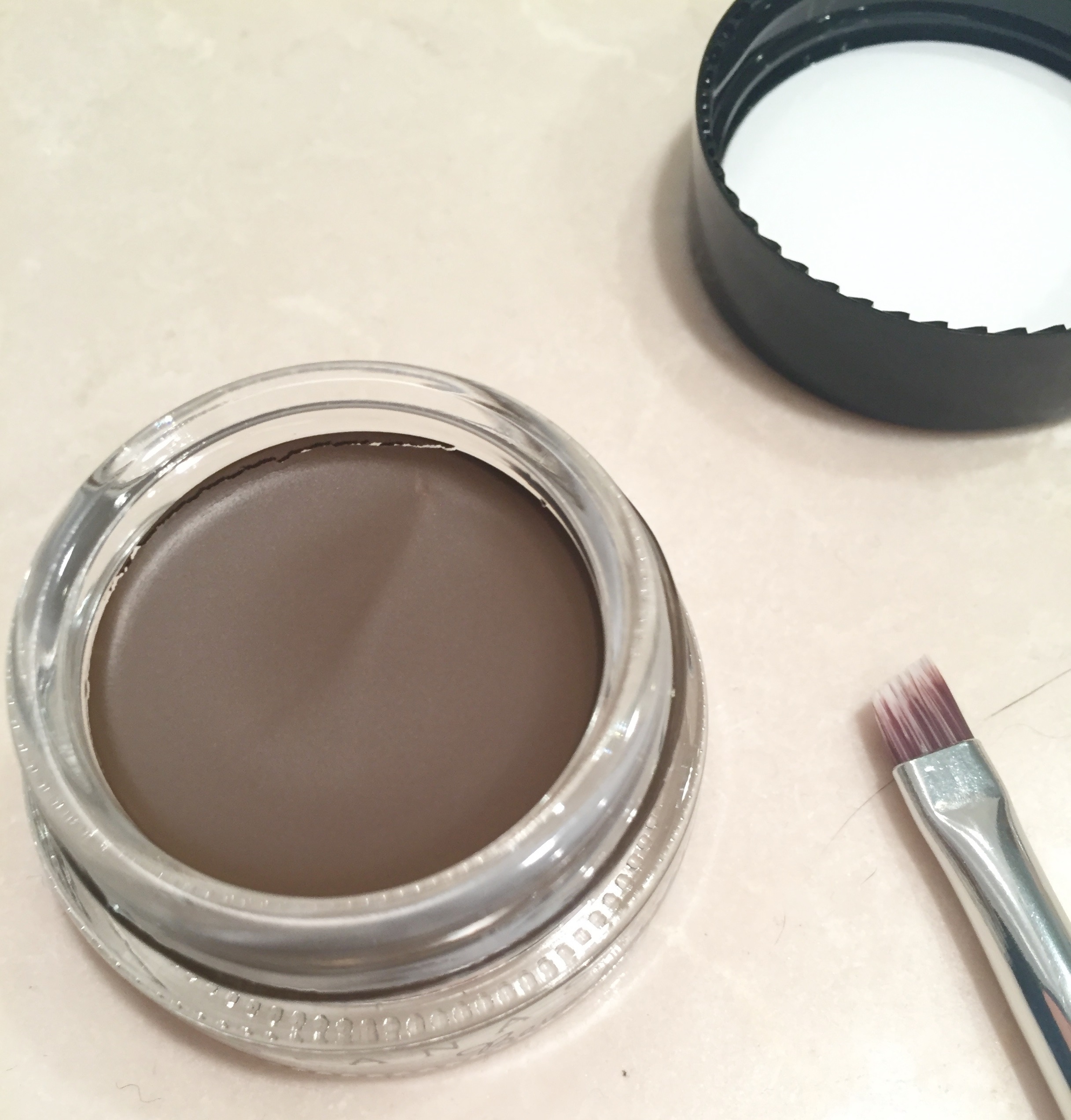 Now, let's get to the tutorial. First off, I had just gotten my eyebrows waxed so having a proper base always helps when doing your brow makeup. Here's what my brows look like without any product.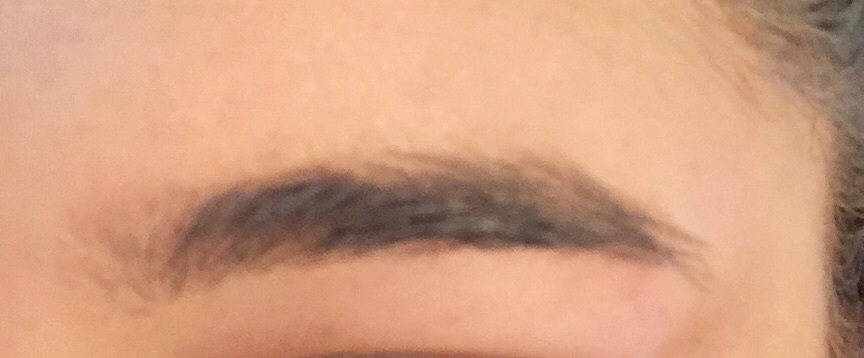 The first thing you want to do is make a line directly above the edge of your nose bone.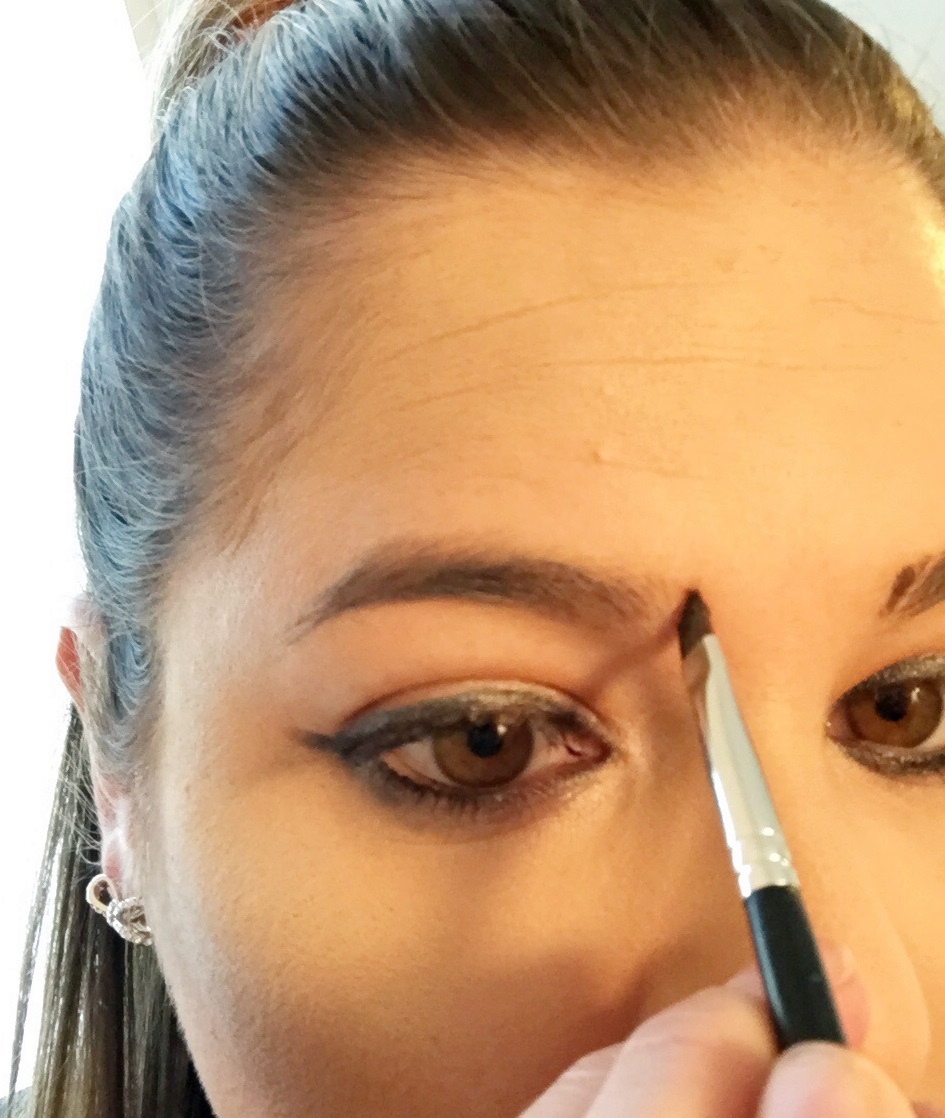 You can expect to look a little scary, like this: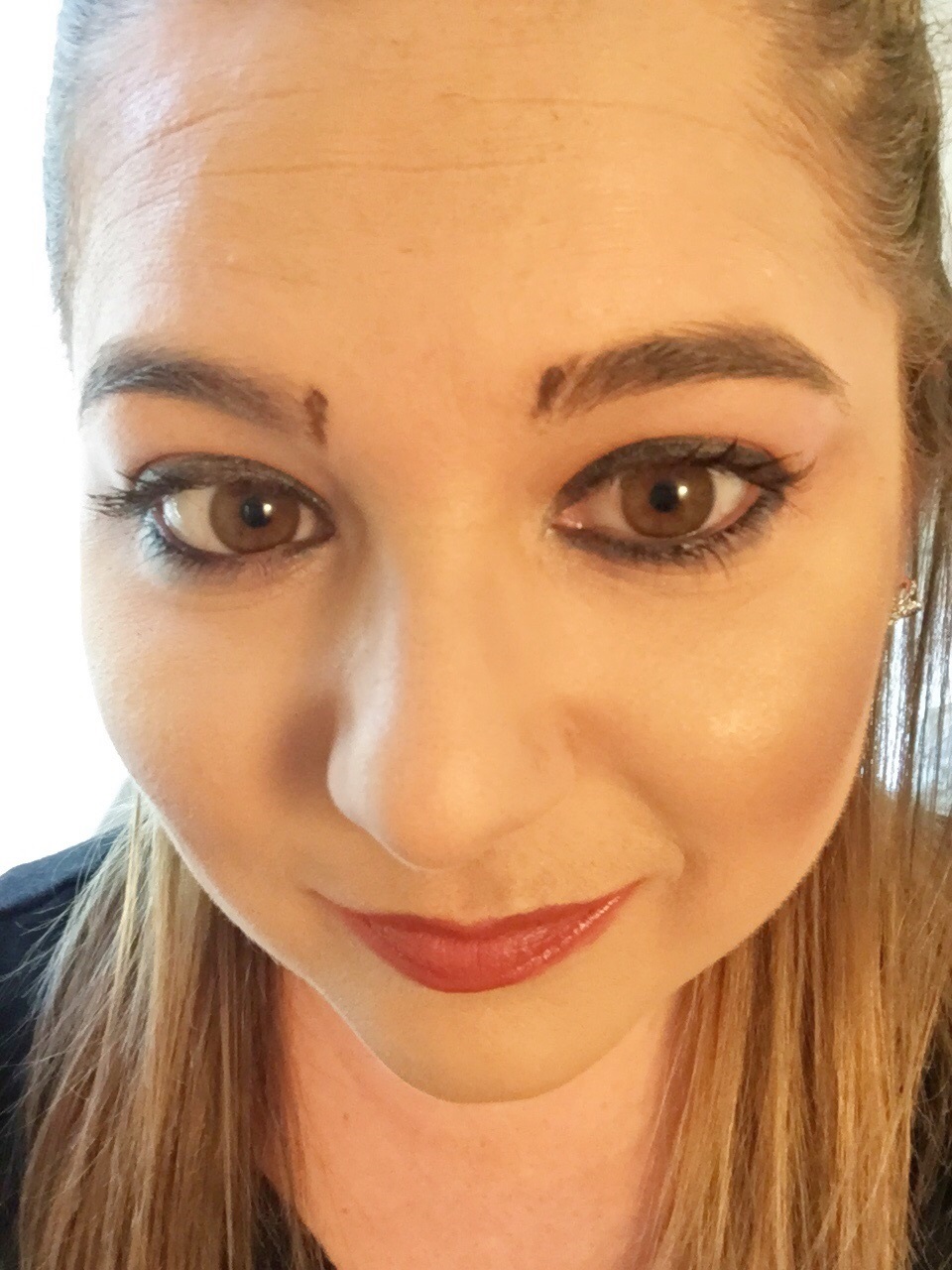 Next, start filling in where you just drew the line towards your actual brow. It's easiest to keep making upward lines and keep filling in between the lines. Then, you want to make a line along the bottom of the brow. Lastly, the arch should be about 3/4 of the way down of your natural eyebrow length. So, fill that in so it goes a little bit higher than the rest of the brow. Finally, just fill in the rest of the brow.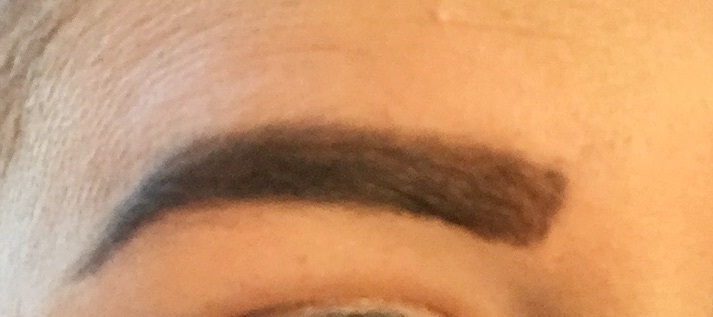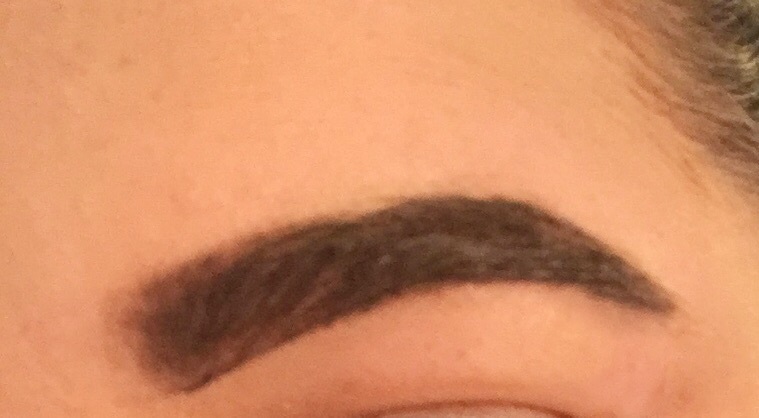 Take a look at the finished product: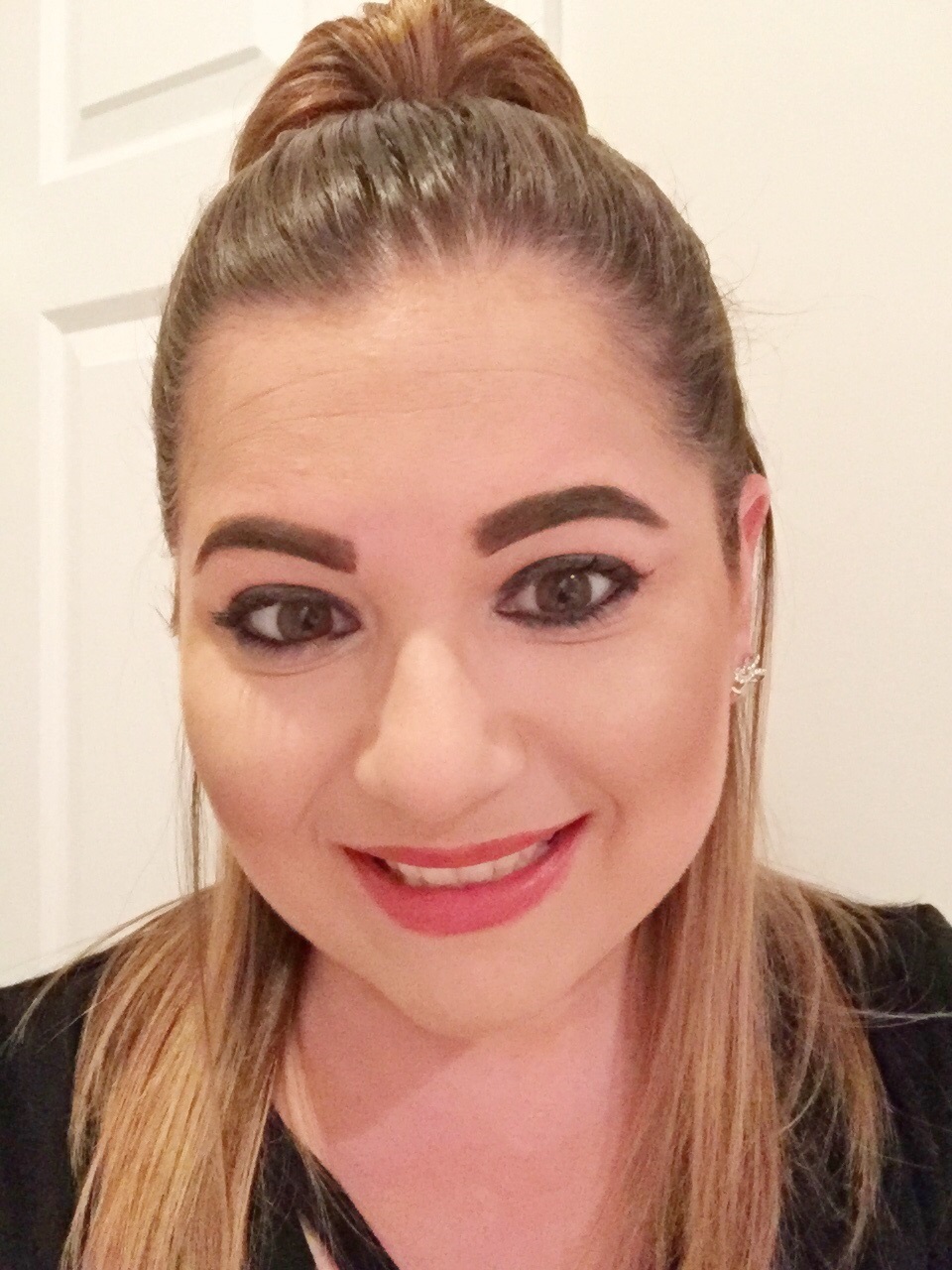 There ya have it, folks! I hope this was helpful. Did this make any sense at all? Sometimes, I feel like I have a hard time explaining directions but hopefully you get the gist!