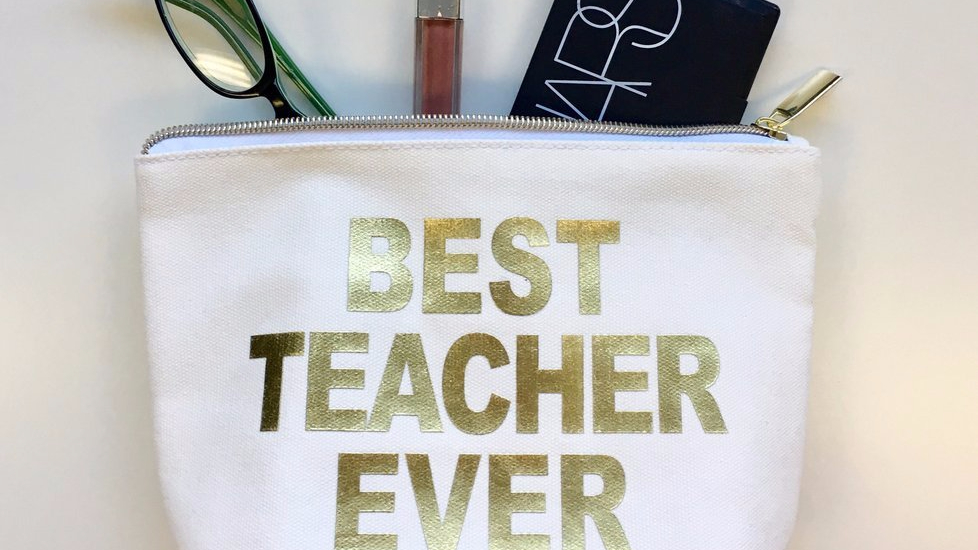 Forget Tom Brady, you teachers are the real MVPs!! Truth to be told, I had always wanted to be a teacher. This was until I worked in a Kindergarten and Preschool classroom.  It was a very trying experience for me and knew I wasn't cut out for it. I don't know how you teachers do it but you make a difference everyday and the World would stop spinning if it weren't for you! So, I've put together the following gift ideas to show your appreciation for those teachers in your lives.
This post contains affiliate links. For more information, please read my disclosure.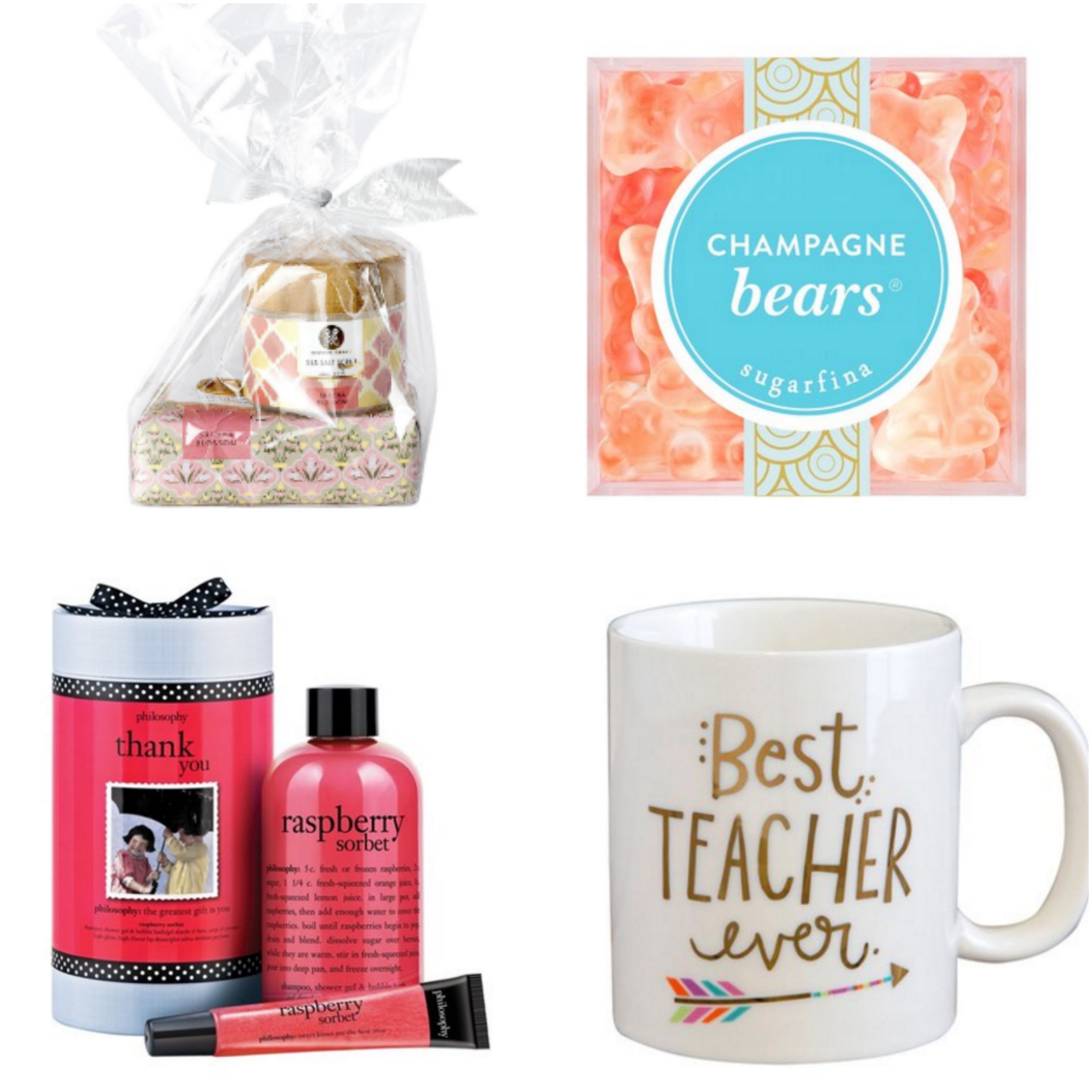 Scrub Set ($16):  This set looks nicely wrapped and the fragrance ingredients are known to provide "balance and calm" which is something every teacher desperately needs!
Champagne Gummy Bears ($20): These are gummy bears that taste like champagne…need I say more?
Philosophy Thank You Set ($20): This set is a perfect way to say "thank you." The set includes raspberry sorbet shampoo, shower gel & bubble bath (8 oz.) and high-gloss, high-flavor raspberry lip shine. All this for just $20!
Best Teacher Ever Mug ($10: Every teacher needs a coffee mug and what's better than one that says "best teacher ever?"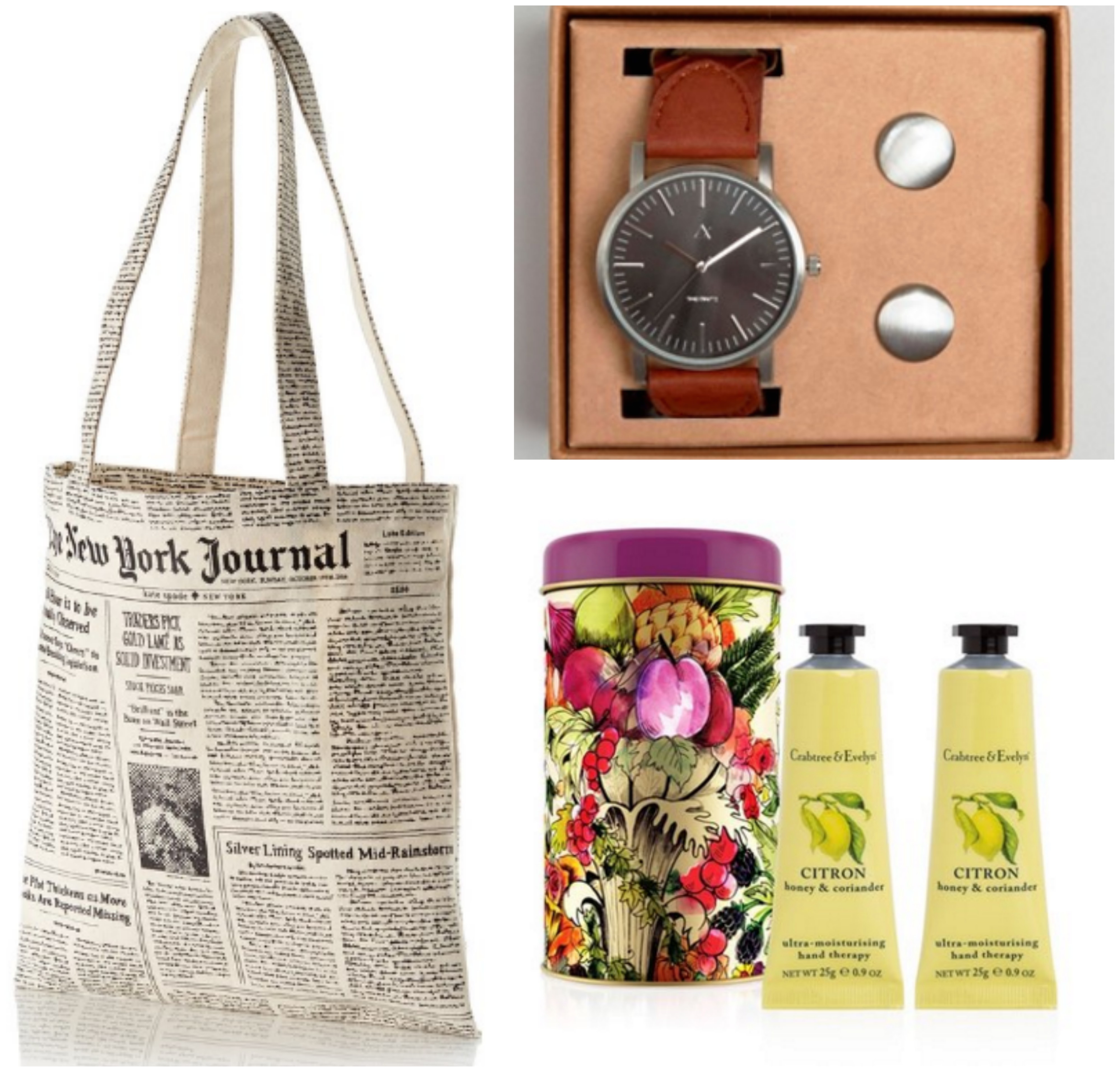 Kate Spade Newspaper Shopping Tote ($24): On the higher end of the $25 budget but this tote bag is seriously adorable. Perfect for carrying around school books.
Asos Watch & Cuff Link Set ($20!): Perfect set for those male teachers. A fashionable watch with cufflinks is something I think all men will appreciate.
Hand Therapy Duo ($10): This affordable duo is adorably packaged and sounds like it smells amazing!
Sticky Note Set ($16)t: A fashionable twist on an ordinary sticky note! Kate Spade 
Box Art Sign ($4.99): What a true sentiment!
Tie (50% off and less than $10): Every male teacher can always use a good tie!
Kate Spade Dots Thermal Mug ($12.60): This mug is just all sorts of adorable and is on sale to boot!
---
Of course, we can't forget about the graduates who worked their butts off to get where they are. Here's a couple affordable gifts for that graduate in your life.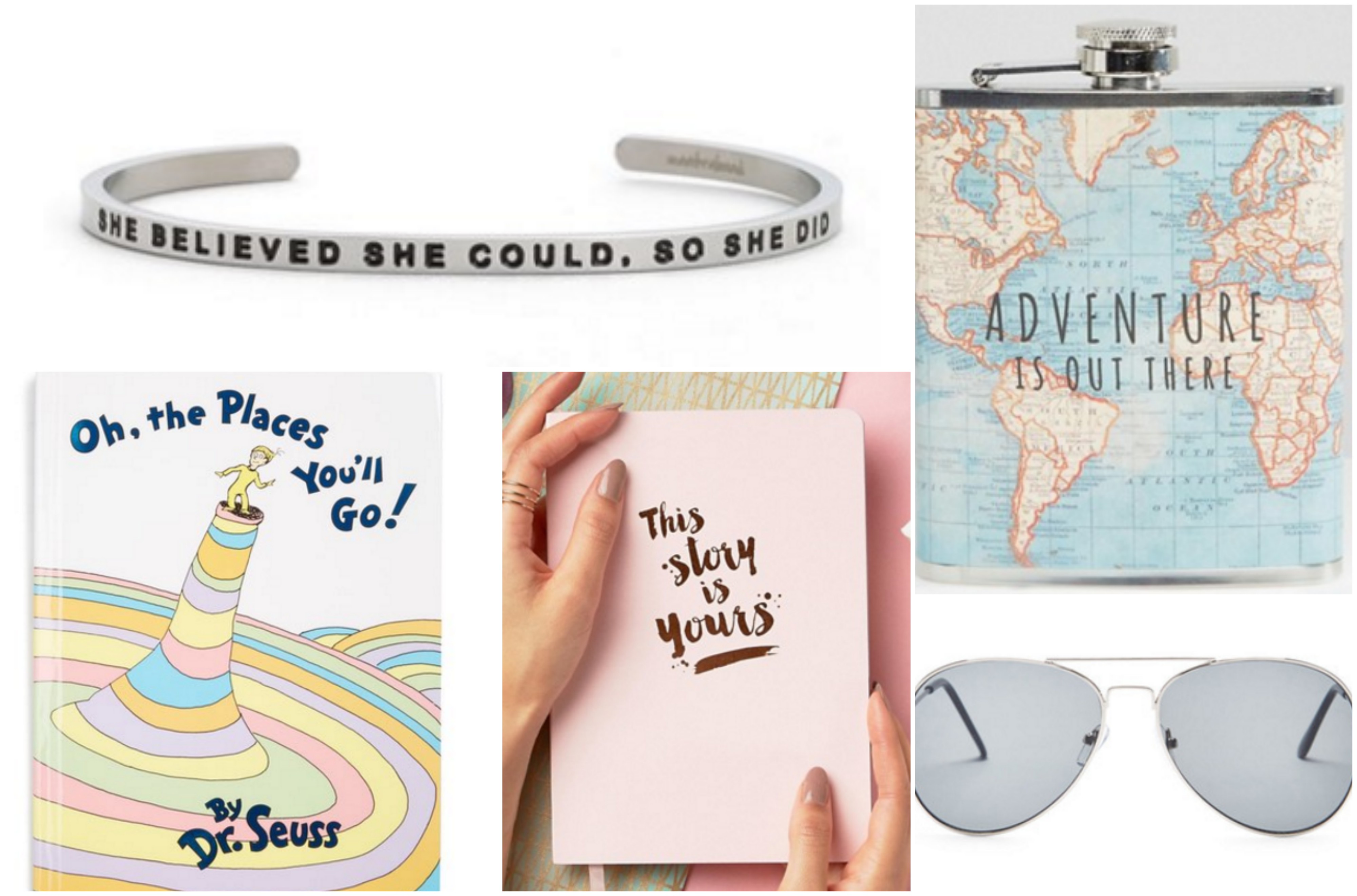 Bracelet ($25 in silver): This mantra is not only applicable to graduation but is something to remember during all of life's journeys.
Flask ($12): For those over 21 grads, of course.
"Oh, the Places You'll Go" ($18.99): This book can be applicable to a graduate of any age.
Journal ($13): Perfect for the aspiring writer. Not to mention it's pink too!
Betsey Johnson Sunglasses : Great for your grad's upcoming summer vacy! ($9.97)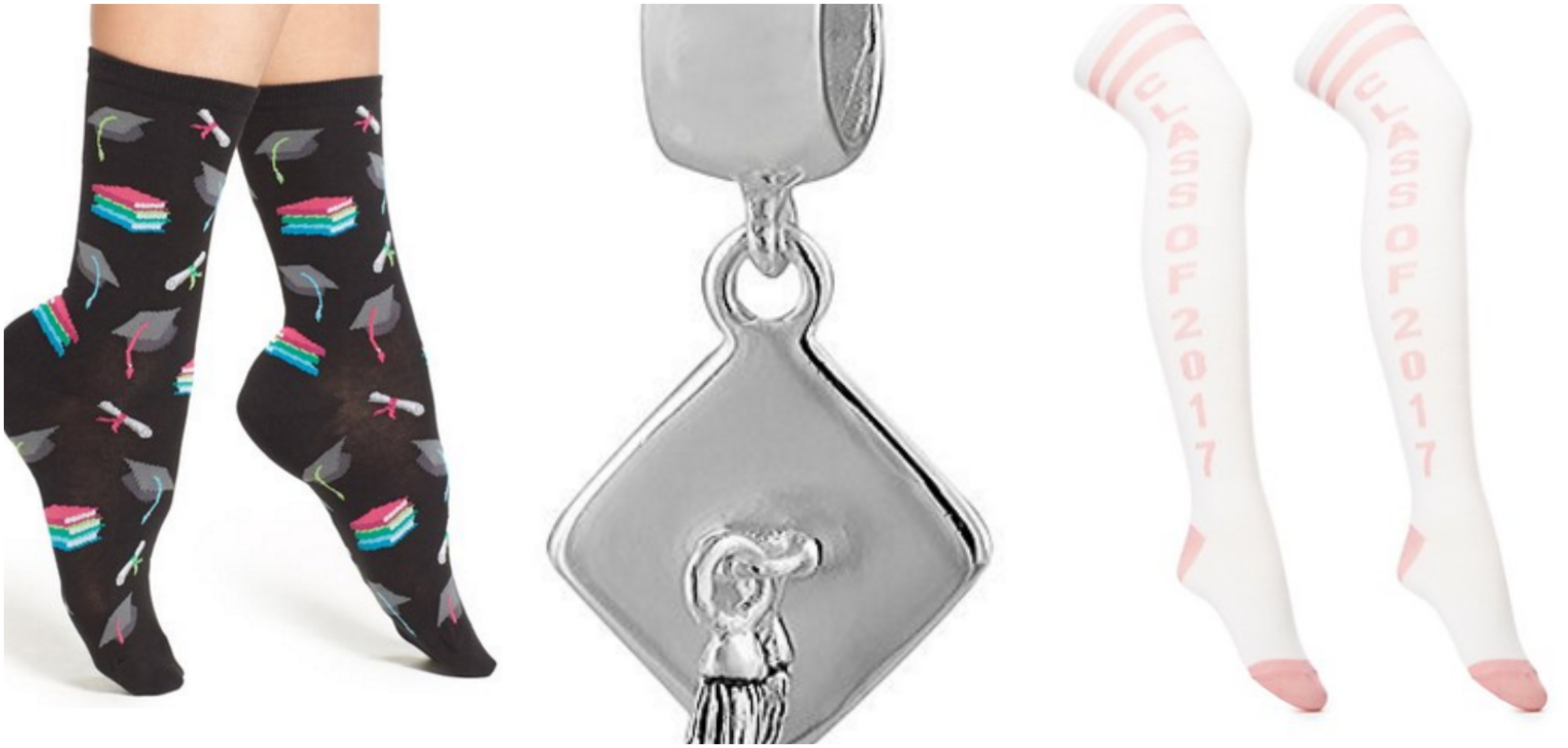 Socks ($6): How cute and perfect for graduation day are these socks?
Graduation Charm ($15): Super affordable and makes a great addition to a charm bracelet.
Girl Graduation Socks ($5.59): Graduation socks perfect for the big day!
---
There ya have it, folks! Make sure to appreciate those teachers and grads!!