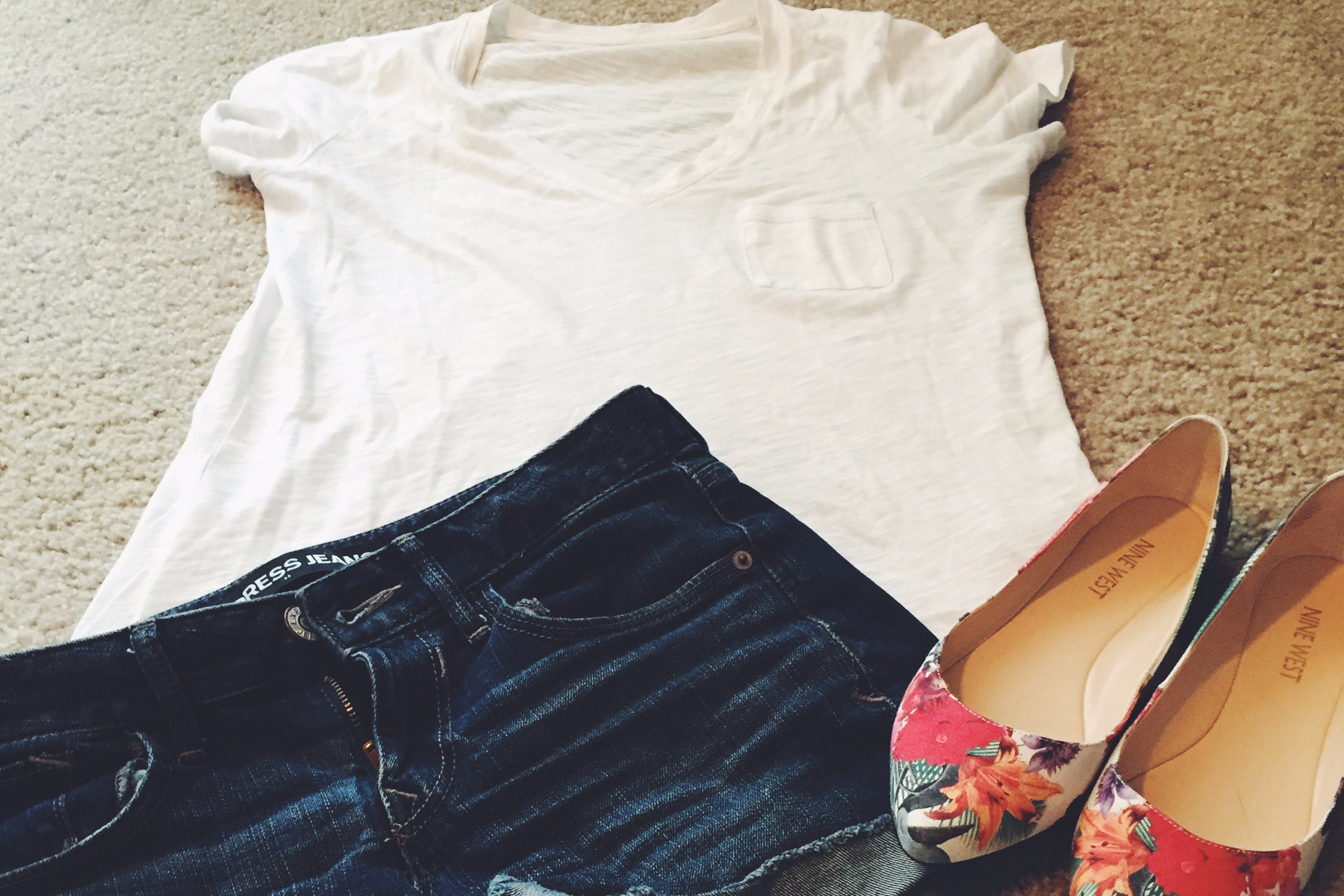 A classic white tee is a staple every woman should have in her closet. My absolute favorite is the tees from Madewell and you're in luck because it's on sale here for $15! If you're reading this after they sell out, you can always get one here for less than $20! Size down as these run big. There are so many different ways you can transform this classic staple and I've narrowed it down to my five favorites.
This post contains affiliate links. For more information, please read my disclosure for more info.
1.UTILITY VEST
This first look is perfect for transitioning to Spring or Fall. Throw an olive utility vest over anything and I'm in love. Add in a pair of jeans and leopard flats and I'm even more in love.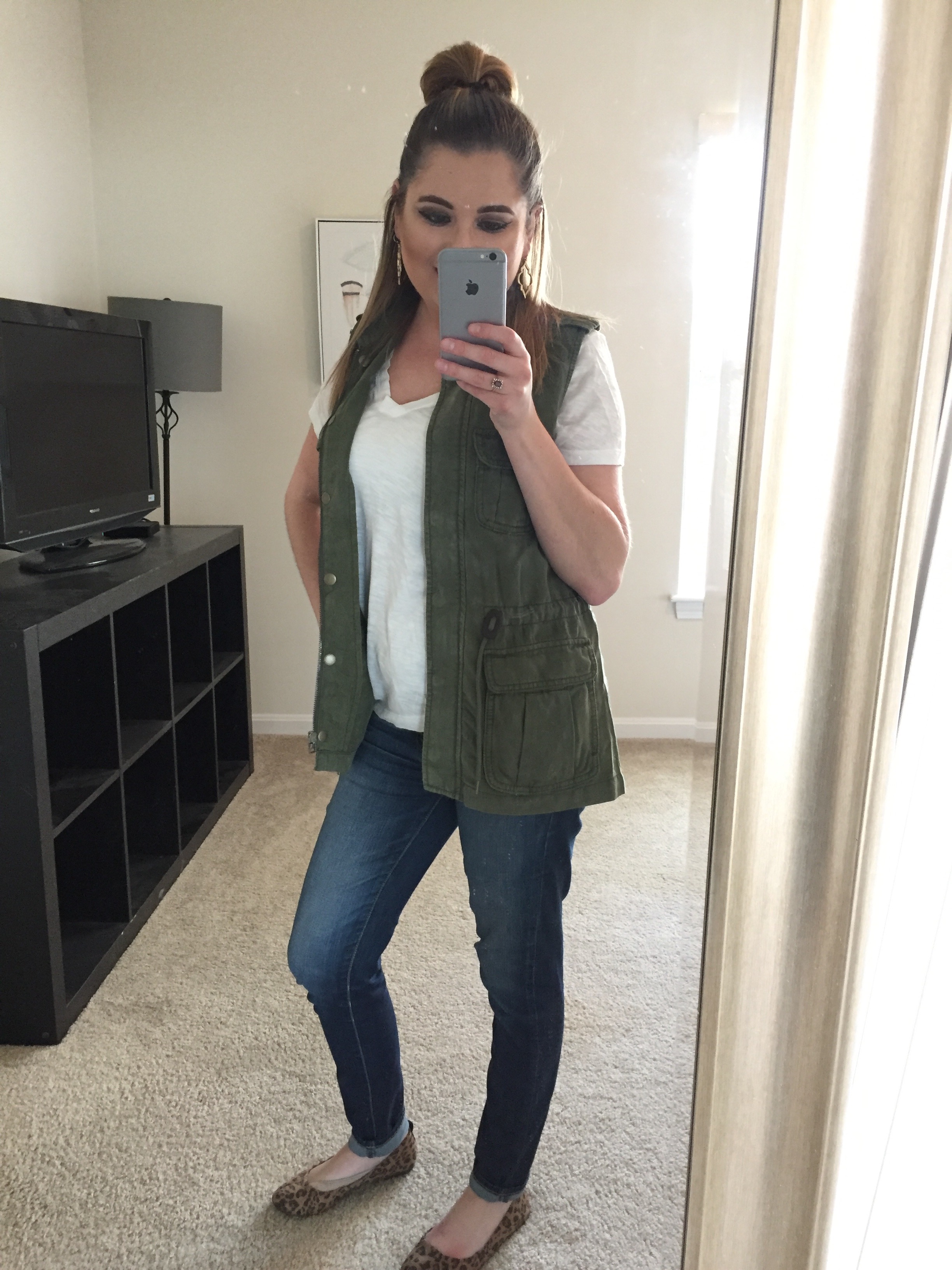 [Vest, Tee, Jeans, Shoes (Similar)]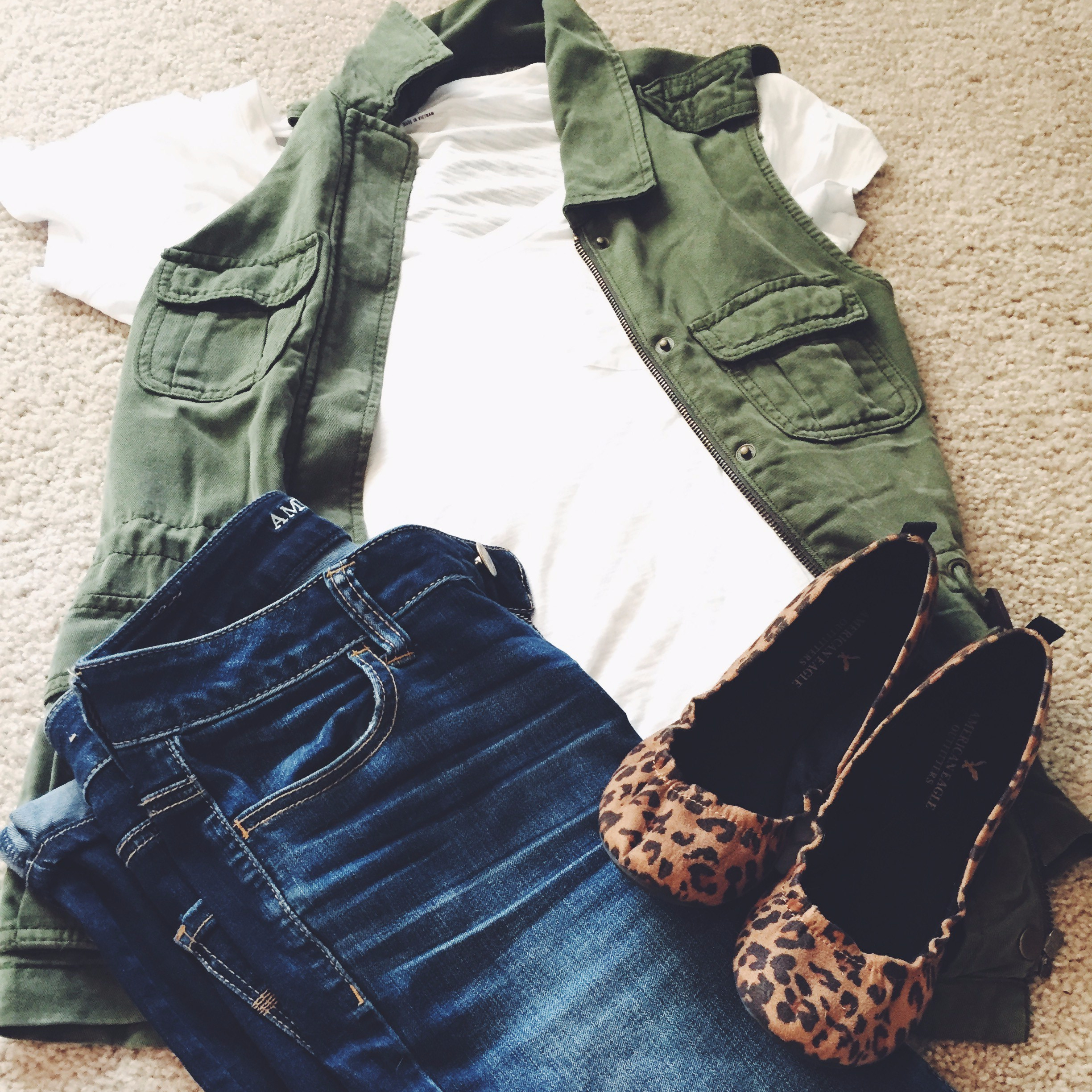 2.BOLD CARDIGAN
In order to jazz up an otherwise ordinary white tee, I like to throw on a bold cardigan with a pair of white jeans. The all white look contrasts nicely with the pop of color in the cardigan.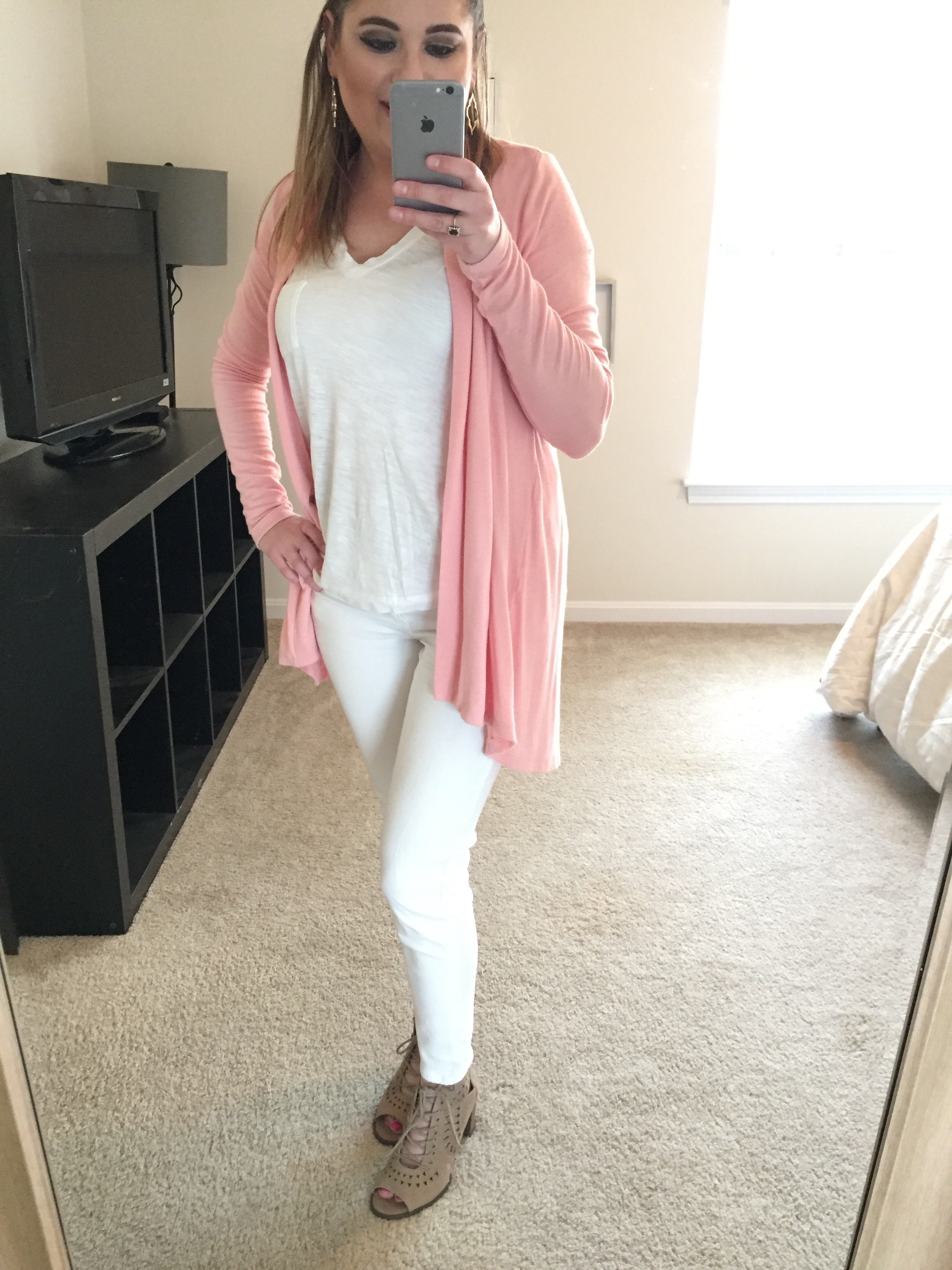 [Jeans (similar), Shoes, Cardigan]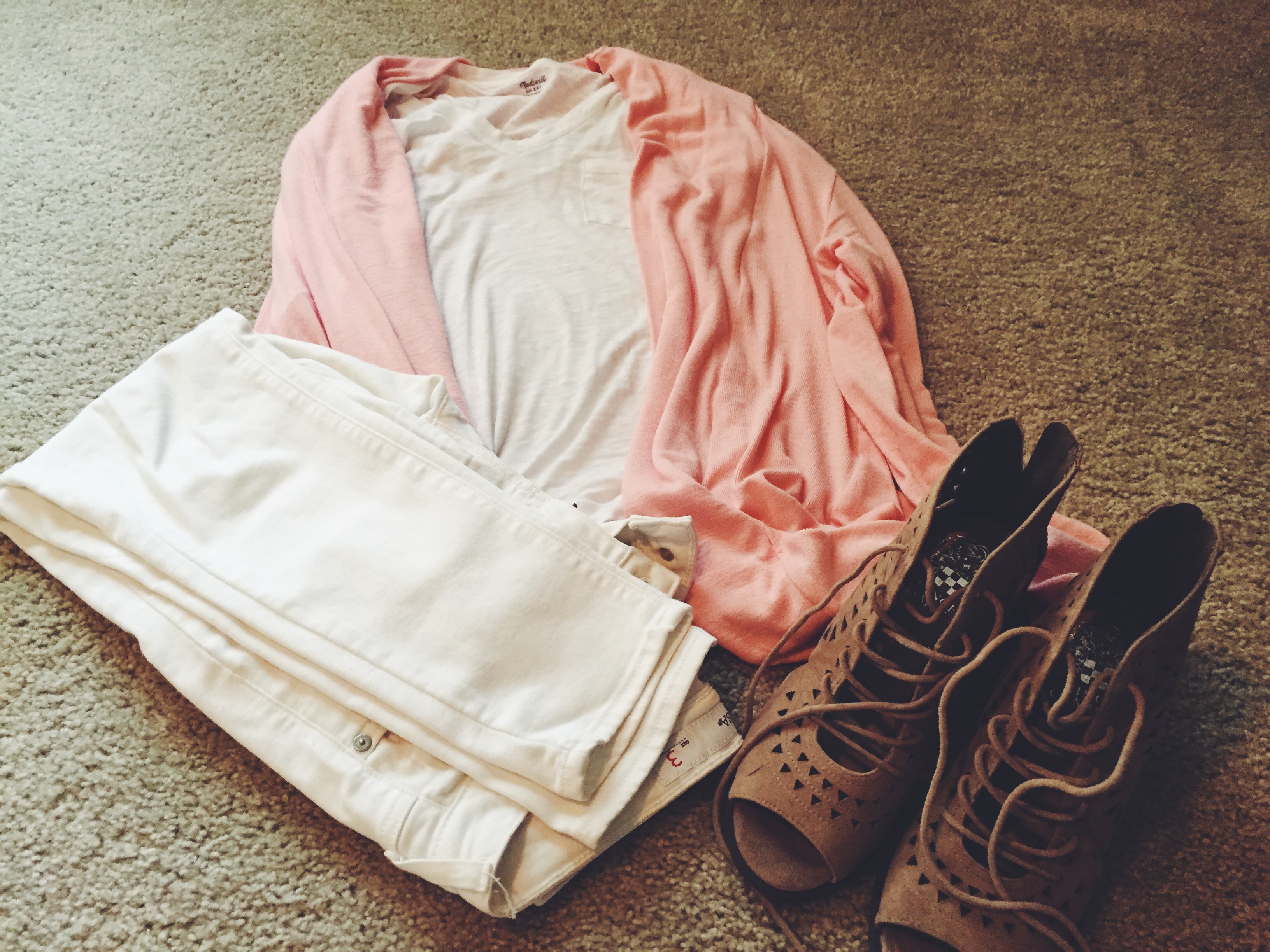 3.BLAZERNext up is a dressier look with a black blazer, jeans, statement necklace, and black heels. Depending on your job, this may be wearable to the office and perfect to head out for drinks after.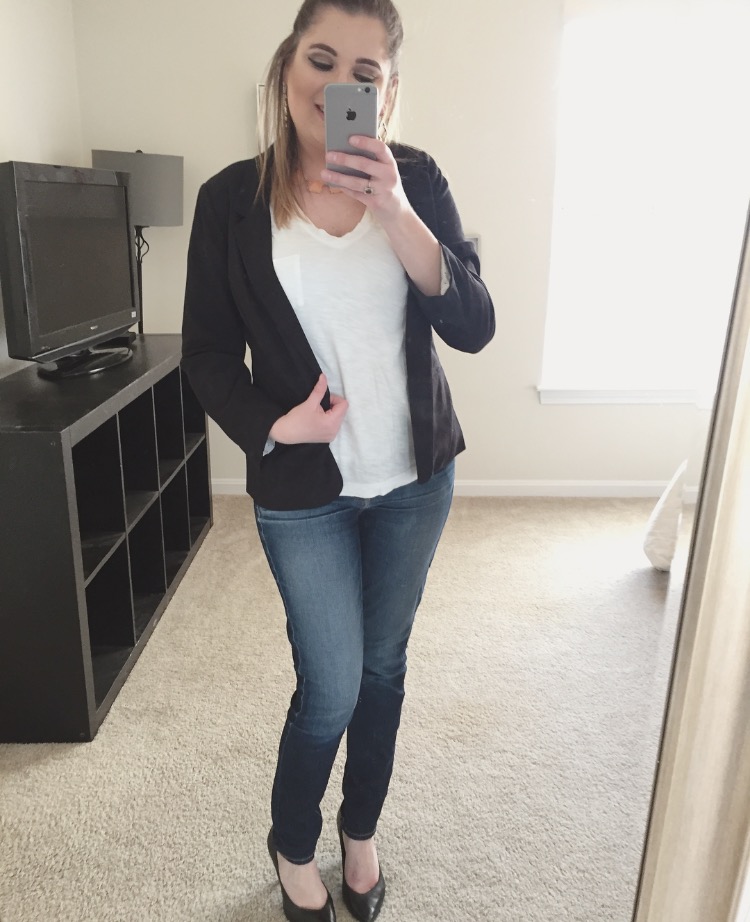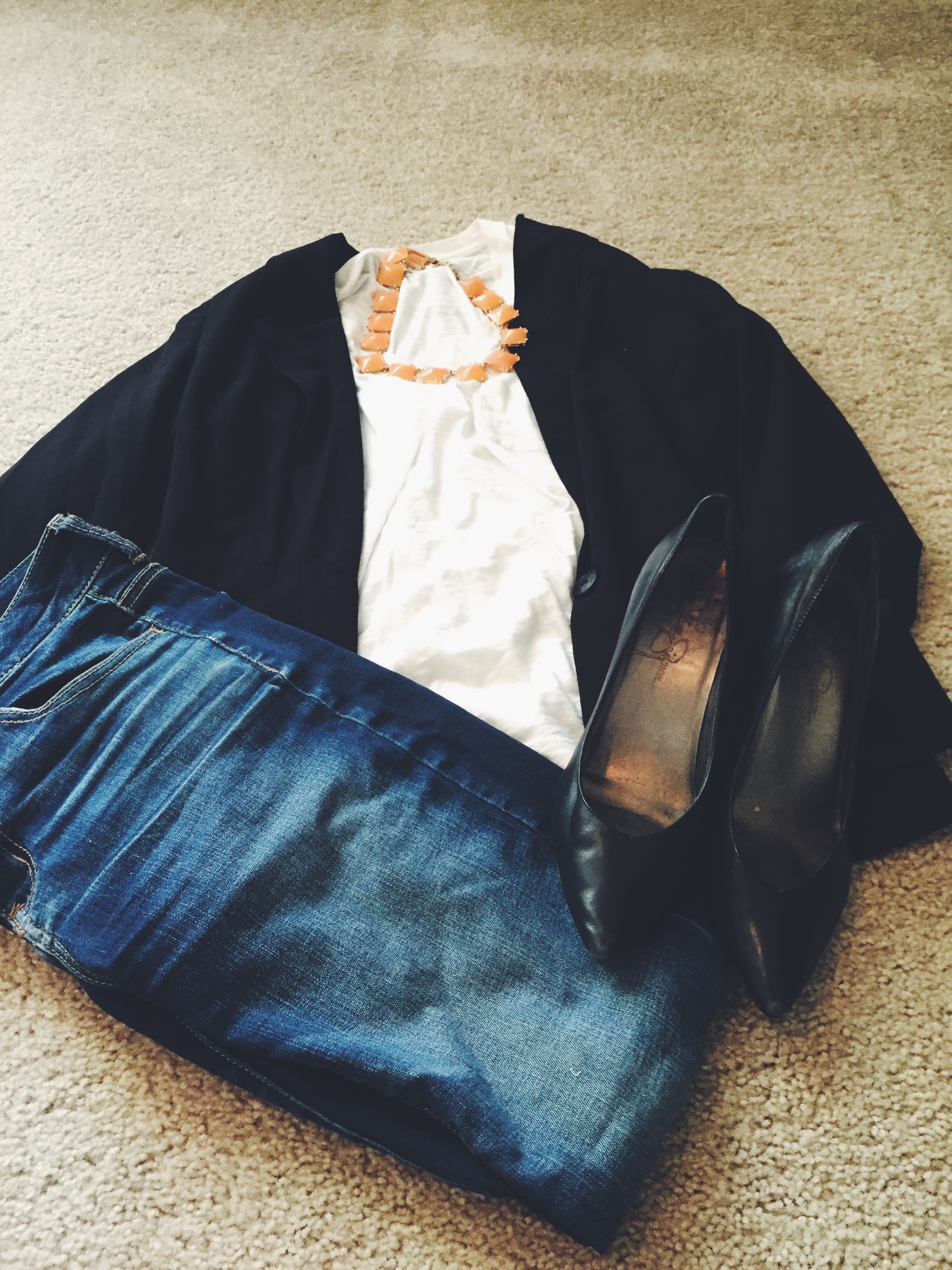 4.BOMBER  JACKET
Another way to change the look of a plain white tee is by adding a bomber jacket on top. Throw on a pair of jeans and perforated booties and voila!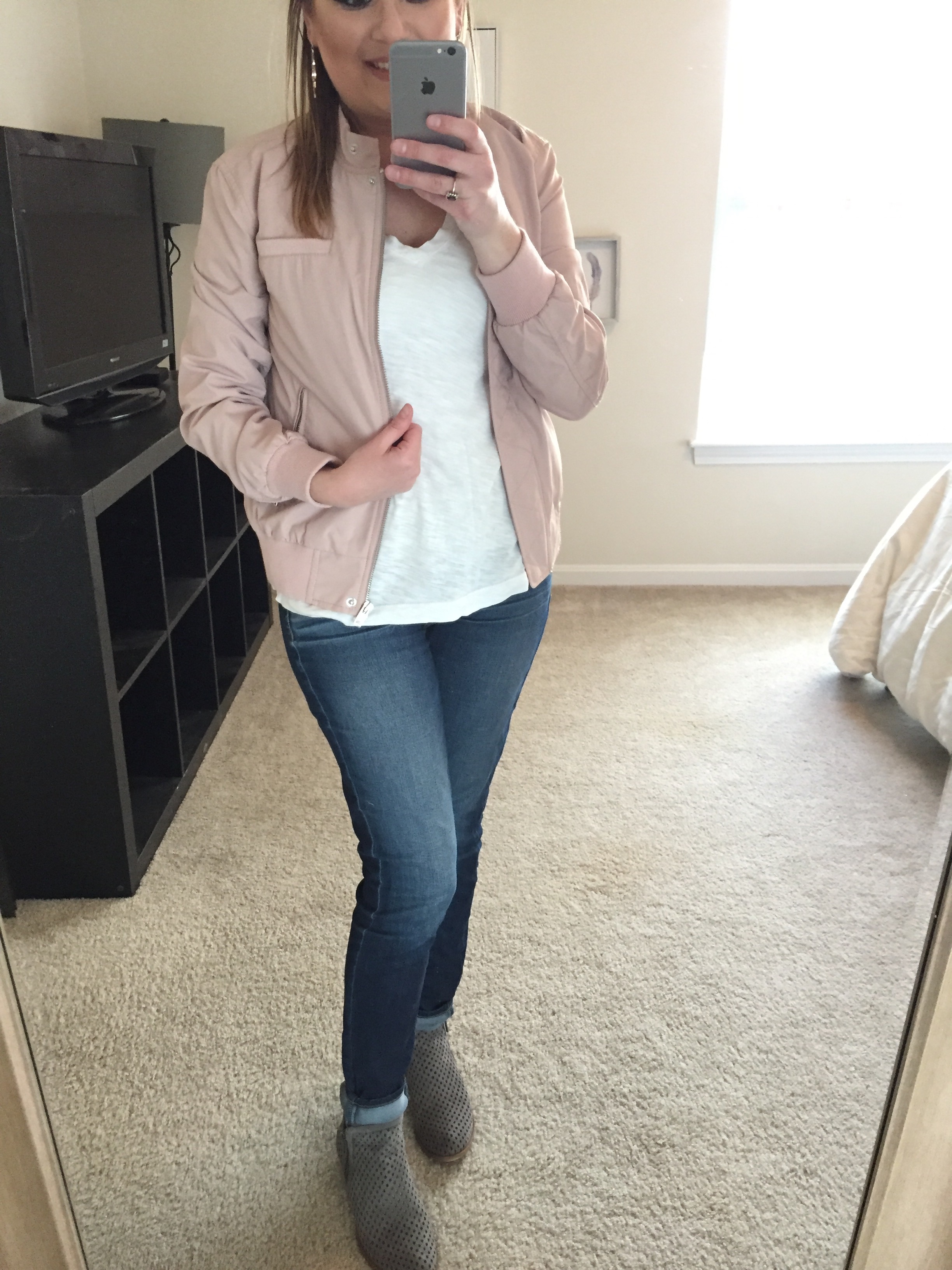 [
Bomber Jacket
, 
Tee
, 
Jeans
, 
Booties
]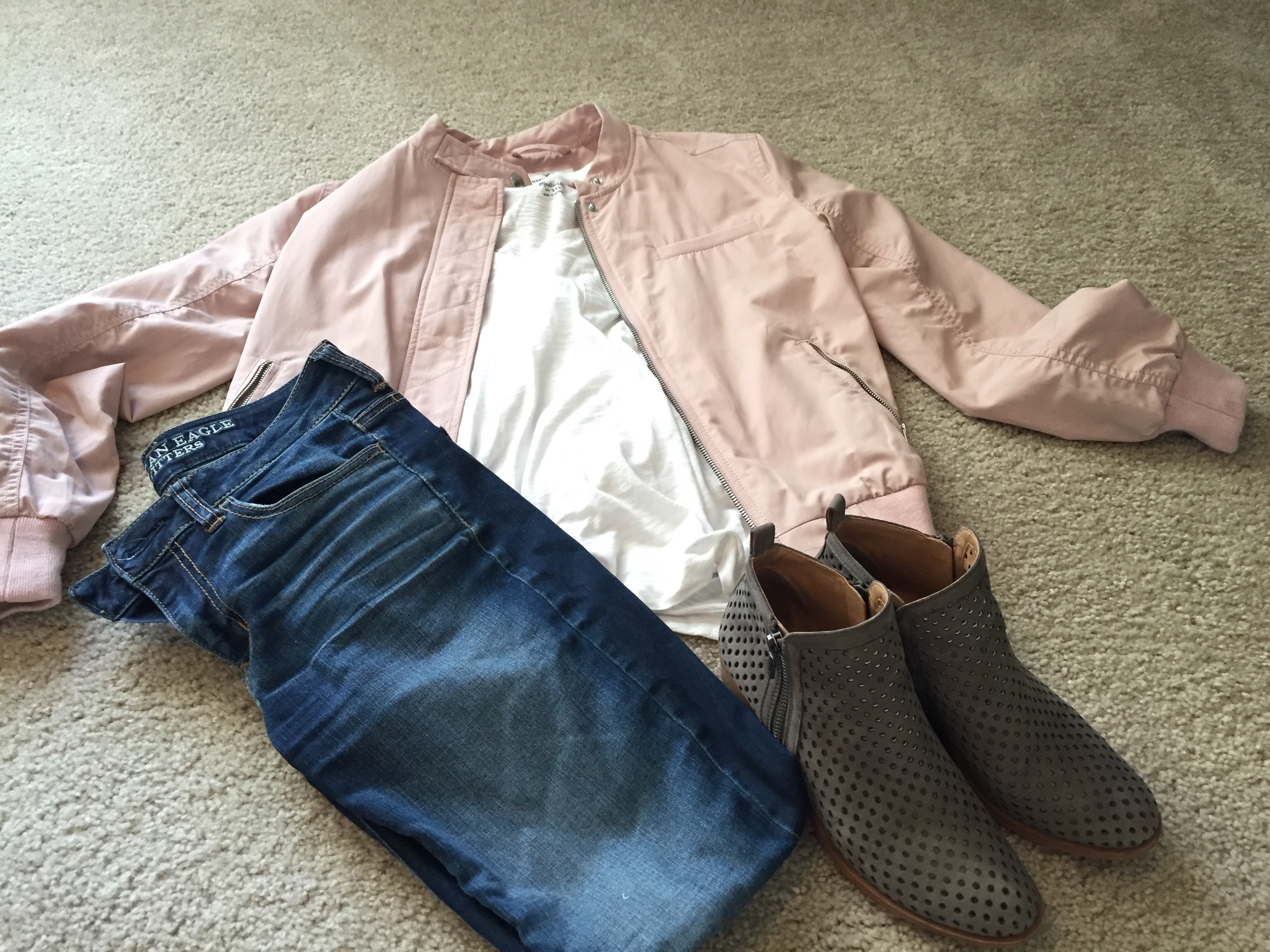 5.Cut-off Shorts & Floral Flats
Last but not least, this super easy look  pairs the same white tee with cut off shorts and floral flats. Please don't mind my knobby knees and pasty legs. Don't mind the pasty legs, this girl seriously needs a tan!