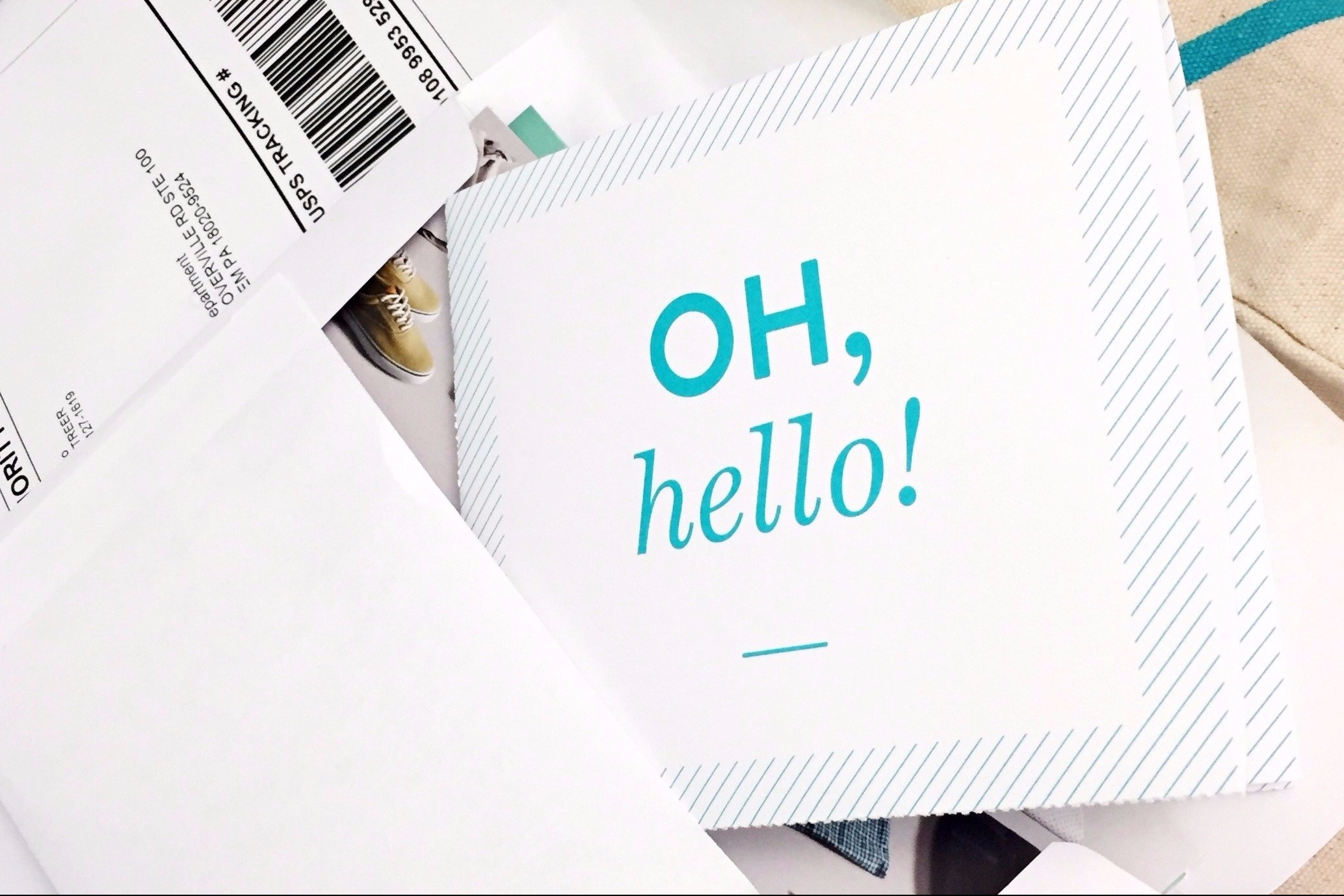 Much like everything else in my life right now, I'm a bit behind on my latest Stitch Fix review. In fact, I've held on to my returns for about two weeks now and and have received several friendly reminders to return my items. Luckily the SF police haven't come after me yet.
In case you're not familiar with Stitch Fix, here's a quick rundown:
1. As soon as you sign up, you fill out a quick style profile with your preferred styles and measurements. It helps if you have a pinterest board linked so your stylist can see all of the pretty clothes you have pinned.
2. Schedule your first fix  here (This is my referral link…if you use this link, I will get a small credit.) You will be charged a $20.00 styling fee, however this fee gets used towards anything you purchase. For example, if you keep a $48.00 shirt, an additional $28.00 will be charged to your card.
3. Five days within your scheduled fix date, a pretty little box will arrive with 5 items (clothing, scarves, jewelery, handbags, and now SHOES!) You can pick which items you would like on your profile, so if for example, you don't want shoes, you won't get shoes.
4. After you've tried on all your goodies, you have 3 days to decide what to keep. Log on to your  stitchfix account and checkout. Return the items you didn't keep in the pre-paid envelope. Then order your next fix and so on and so forth!
This post contains affiliate links. For more information, please read my disclosure.
---
First and foremost, I need to give a shout out to my stylist, JoJo, that girl deserves a raise! I didn't have any specific requests , so I told her to surprise me and oh my stars, she did not disappoint. I love that she always sends me items that pair well together and will reference items from previous fixes that will pair well with the new items.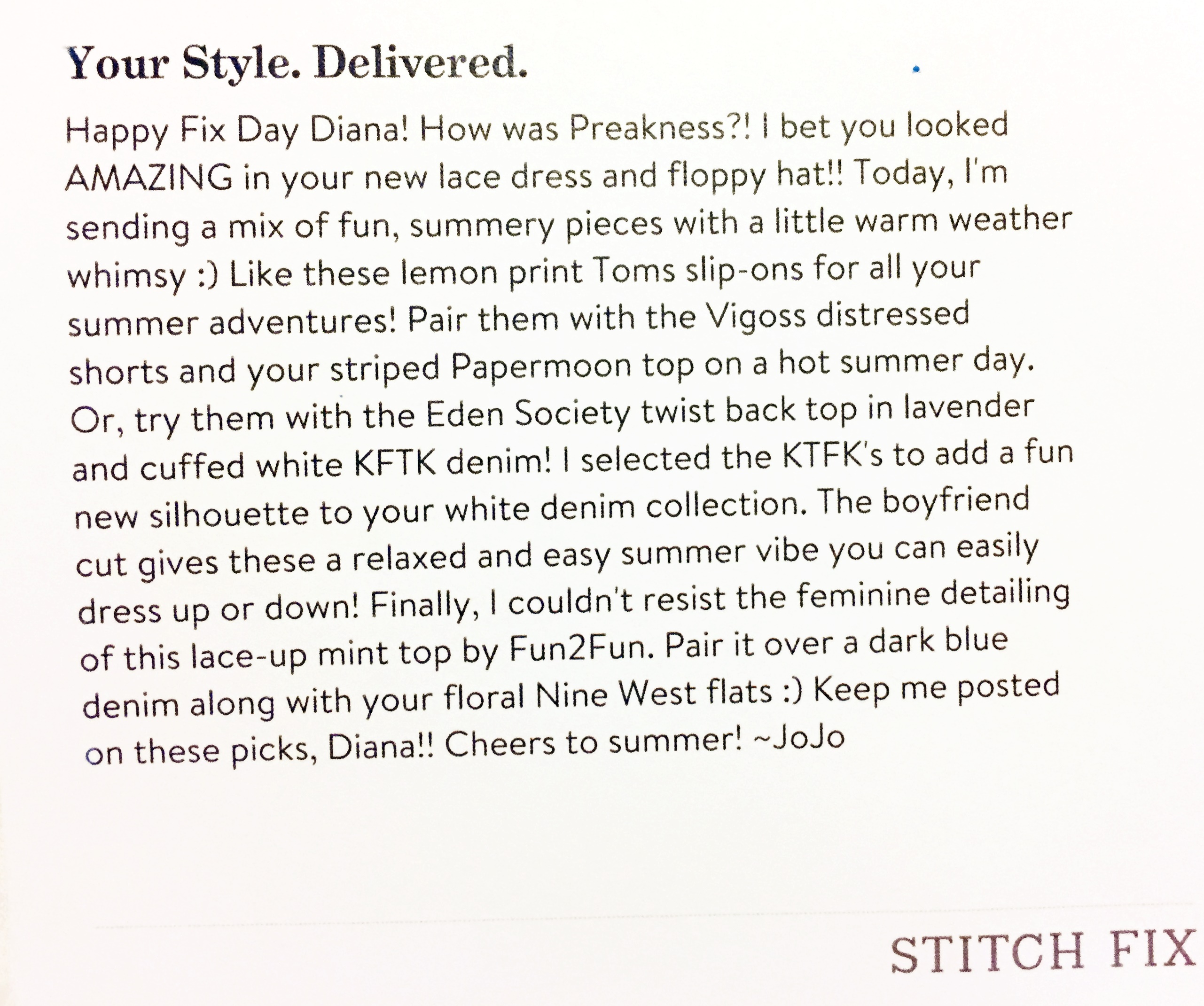 First up was the Fun2Fun Nicolet Lace Up Back Top. Size XS ($44)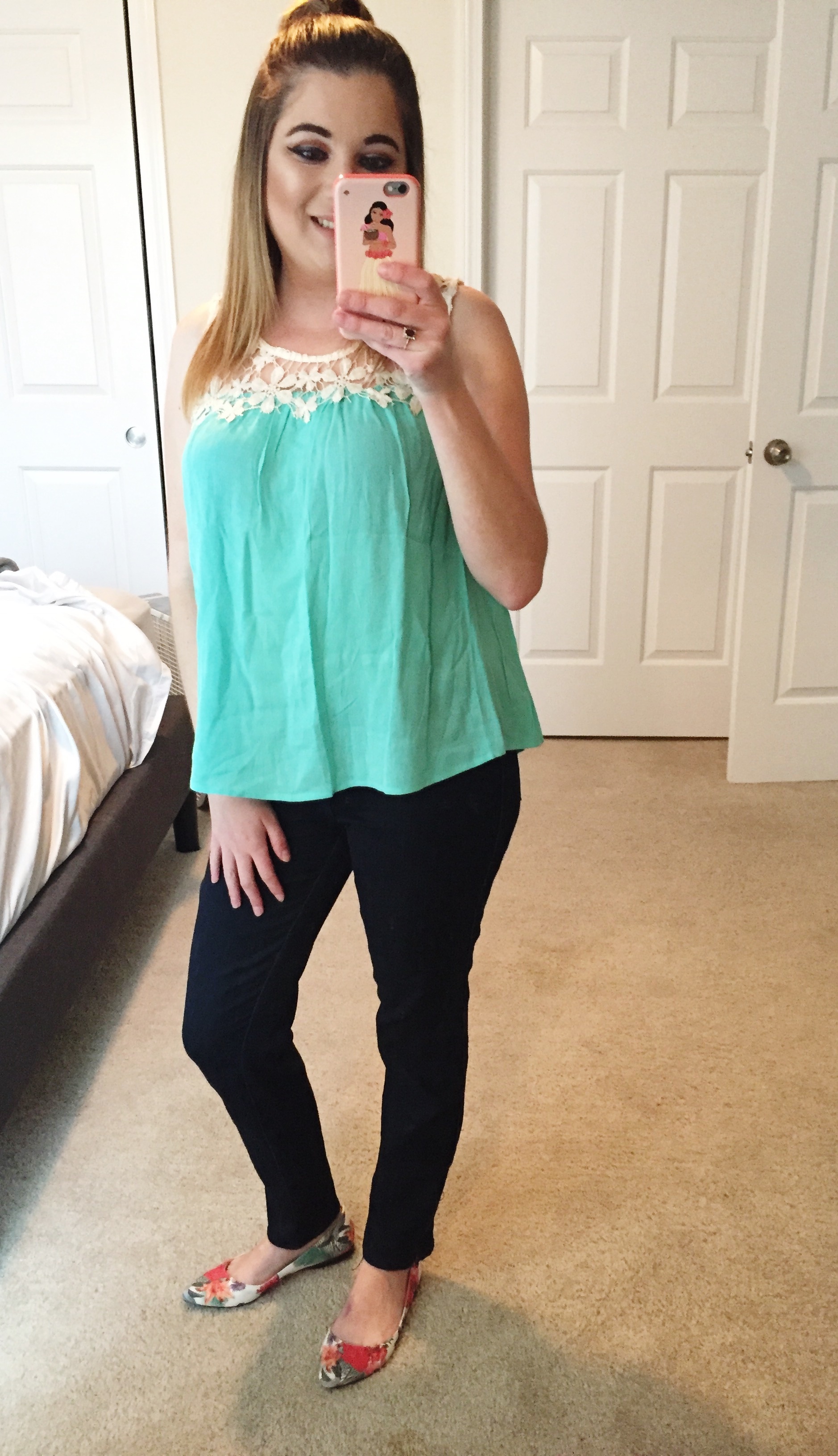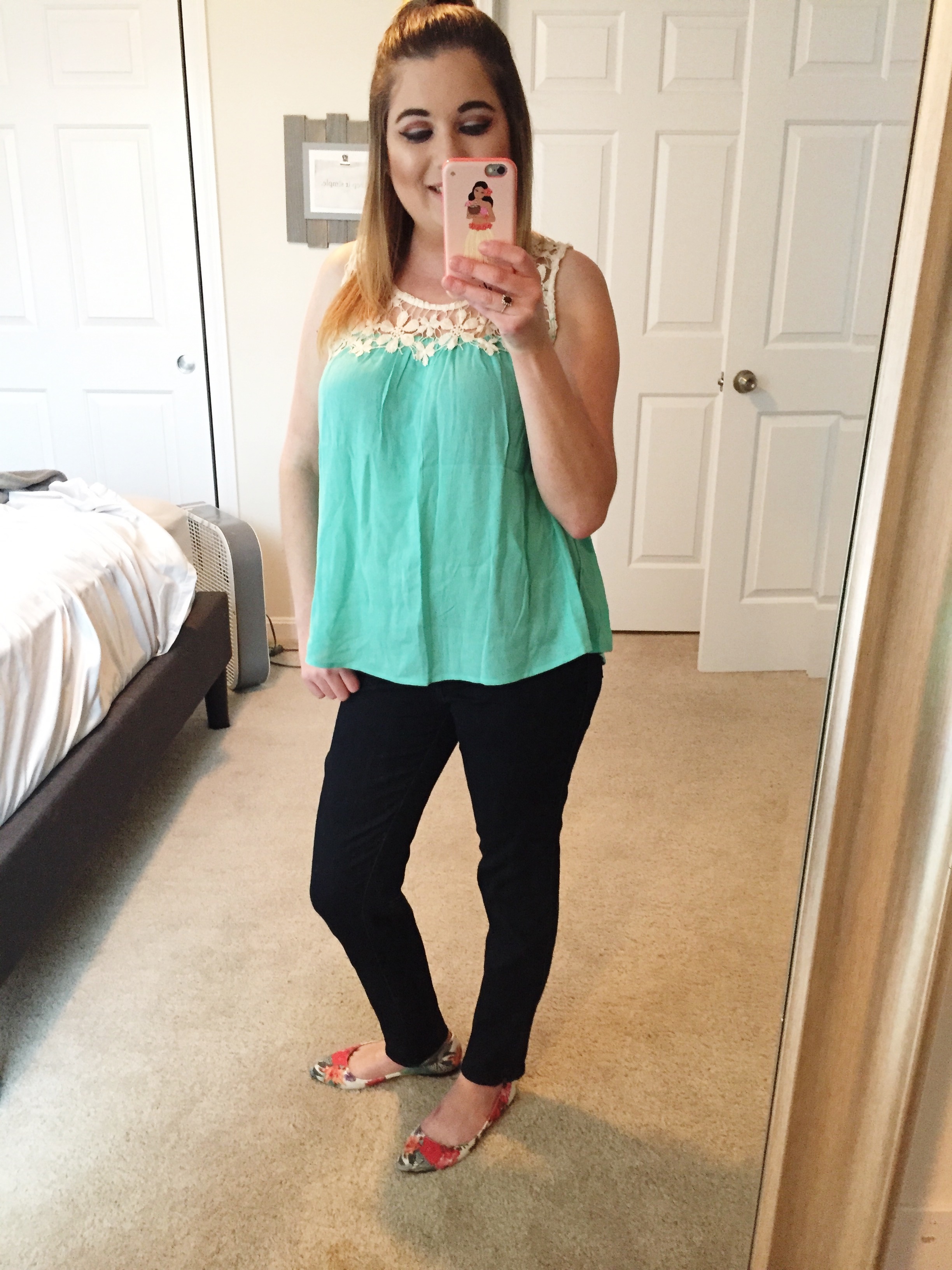 I paired this top with dark jeans and my Nine West floral flats (on sale here) from a prior fix, like Jojo suggested. I thought this top was gorgeous but was just a little more flowy than I prefer.
Status: RETURNED
---
Next, I paired the Eden Society Finnigan Twist Back Top, size XS ($48) with the Vigoss Pixie Distressed Frayed Hem Denim Short, size 2 ($48,) and the Toms Seasonal Slip-On Flats, size 6 ($59) Please excuse my extremely bruised knee, I took a tumble the other day.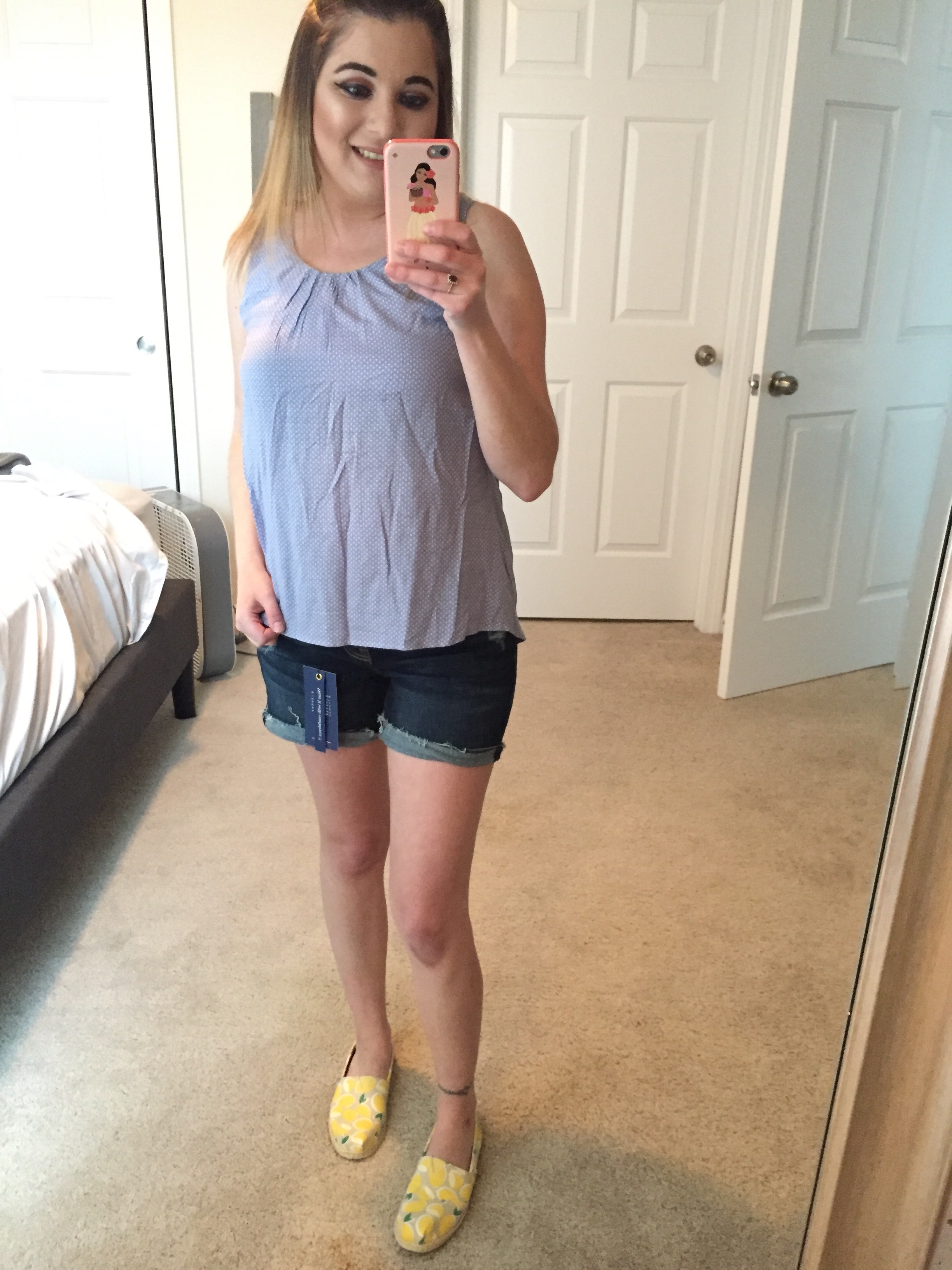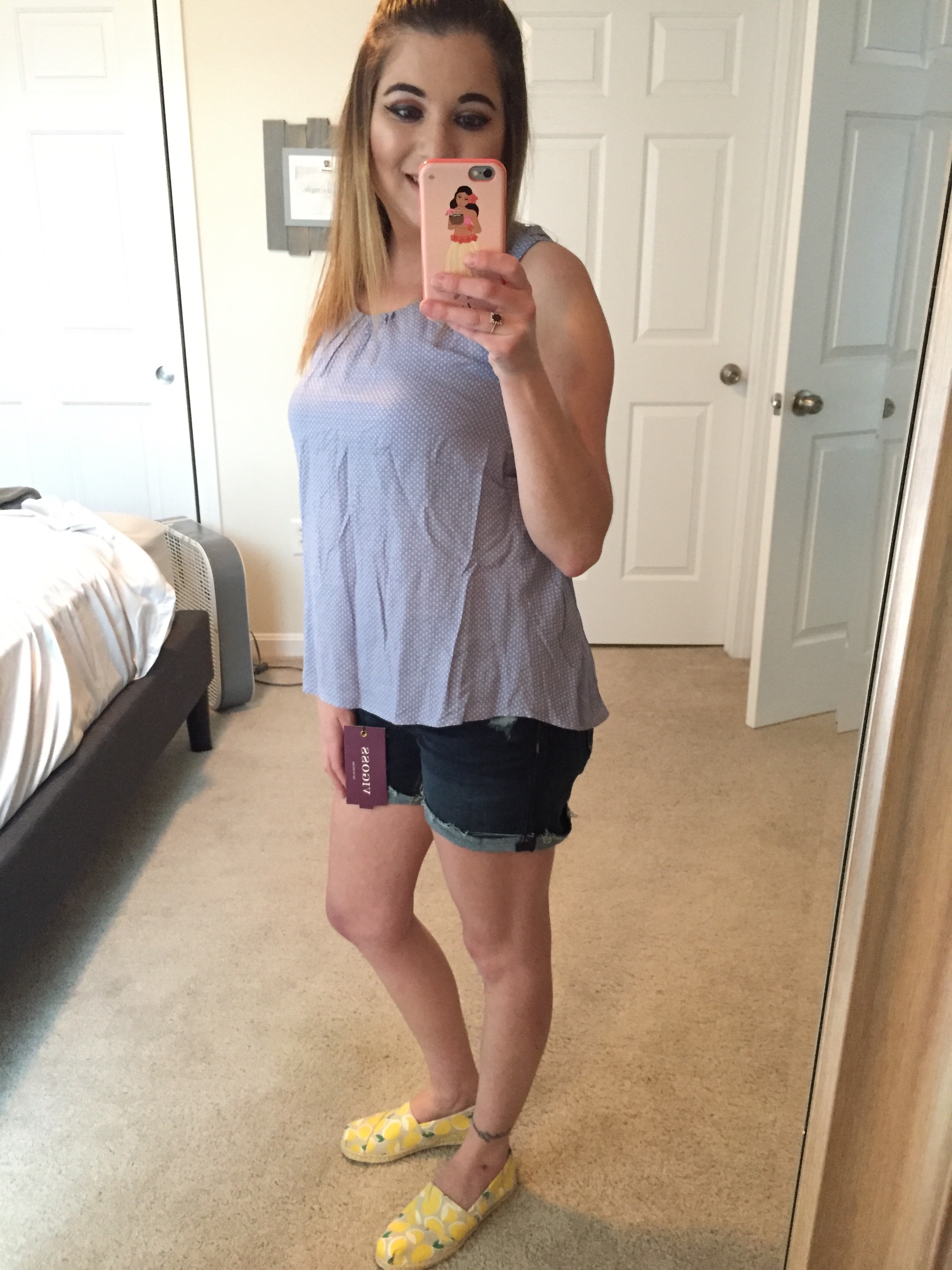 I loved this entire outfit! Can we just take a minute to admire these adorable shoes? I mean, they have lemons on them for gosh sakes! How could I say no to those?
Also, the shorts were  a good length and the top is even cuter in person. I wanted to keep the shorts but my budget wouldn't let me. I also thought I could find vigoss shorts for cheaper.
Status: Top: Kept
Shorts: Returned
Shoes: Kept
Here's another picture of the shoes because, I repeat, they have LEMONS on them! You can buy a pair here, if you find yourself as obsessed with these shoes as I am.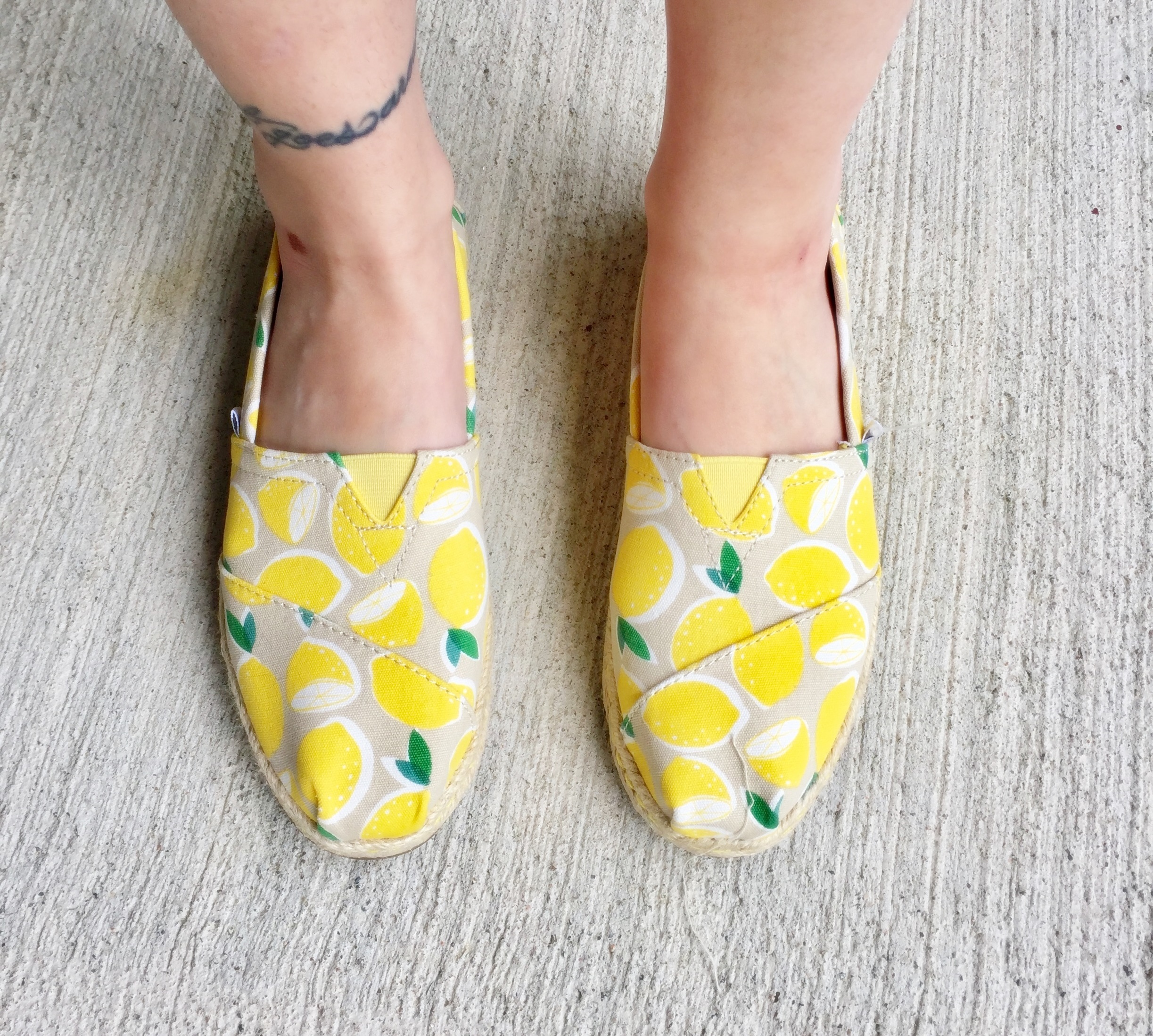 ---
Okay, I've saved the best for last! This is probably my favorite outfit I have ever received from Stitch Fix. This outfit included the top and shoes previously pictured plus the Kut from the Kloth Kate Distressed Boyfriend Jean, size 2P ($88)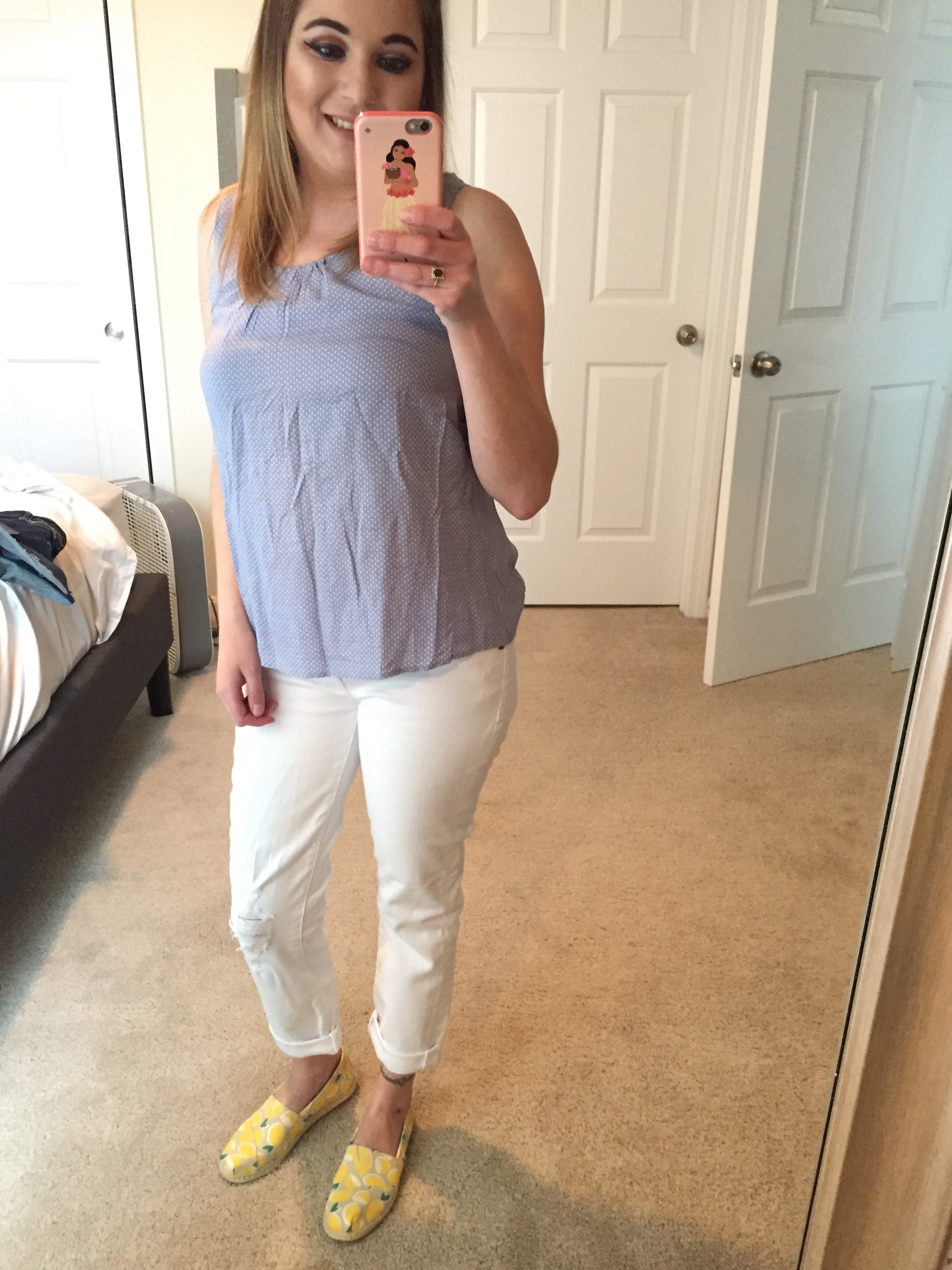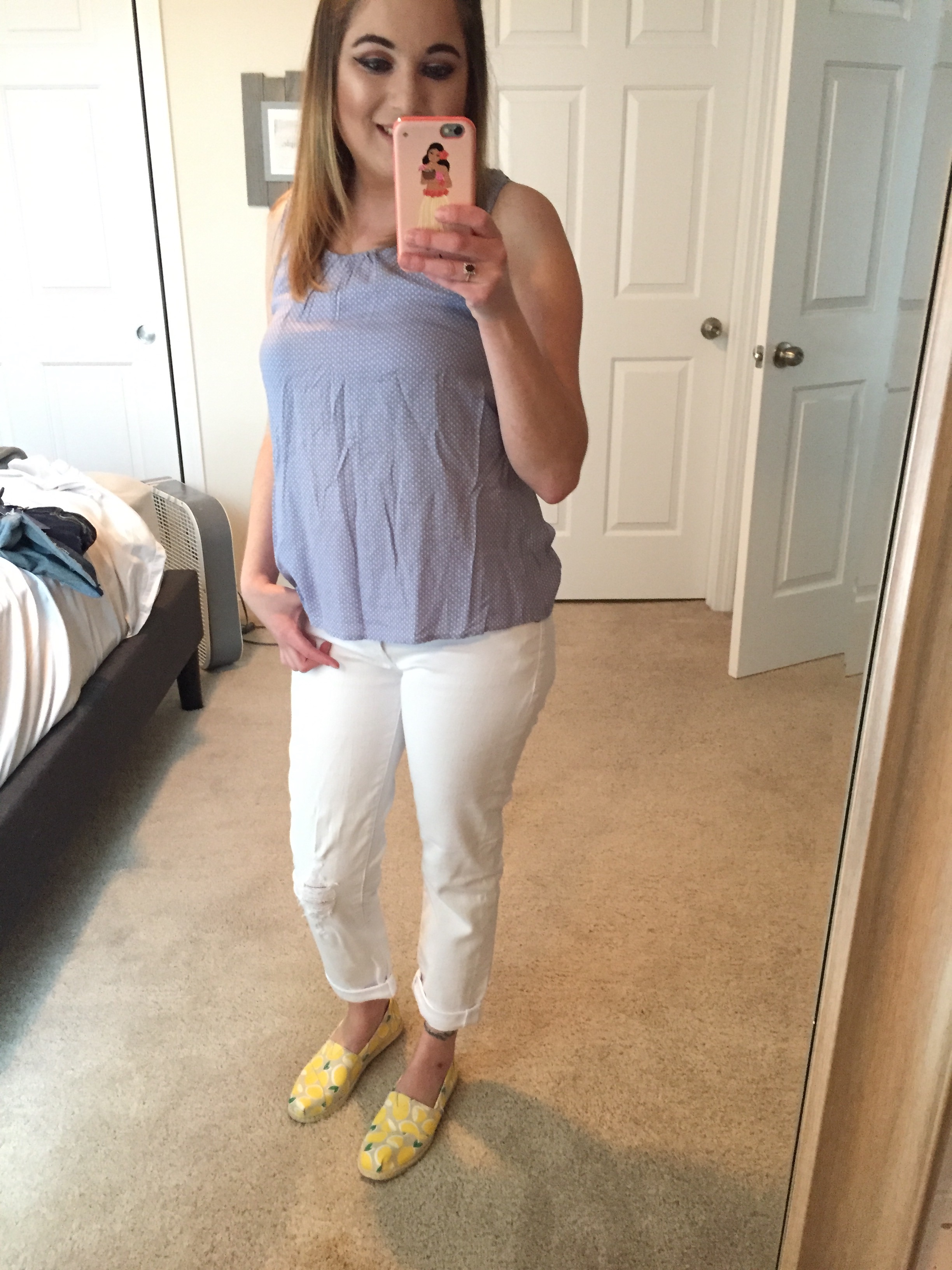 As much as I loved this outfit, I already own a pair of white jeans and these ones were actually a little tight. They didn't have an exchange so I figured I could create the same look with the jeans I already own.
So, there you have it. What do you think? Did I make the right decisions?
p.s. Don't forget to check out my facebook page that features sales & deals on some Stitch Fix brands.
---
*This is not a sponsored post and these are my own reviews but if you use my link to sign up here, I will receive a small credit*