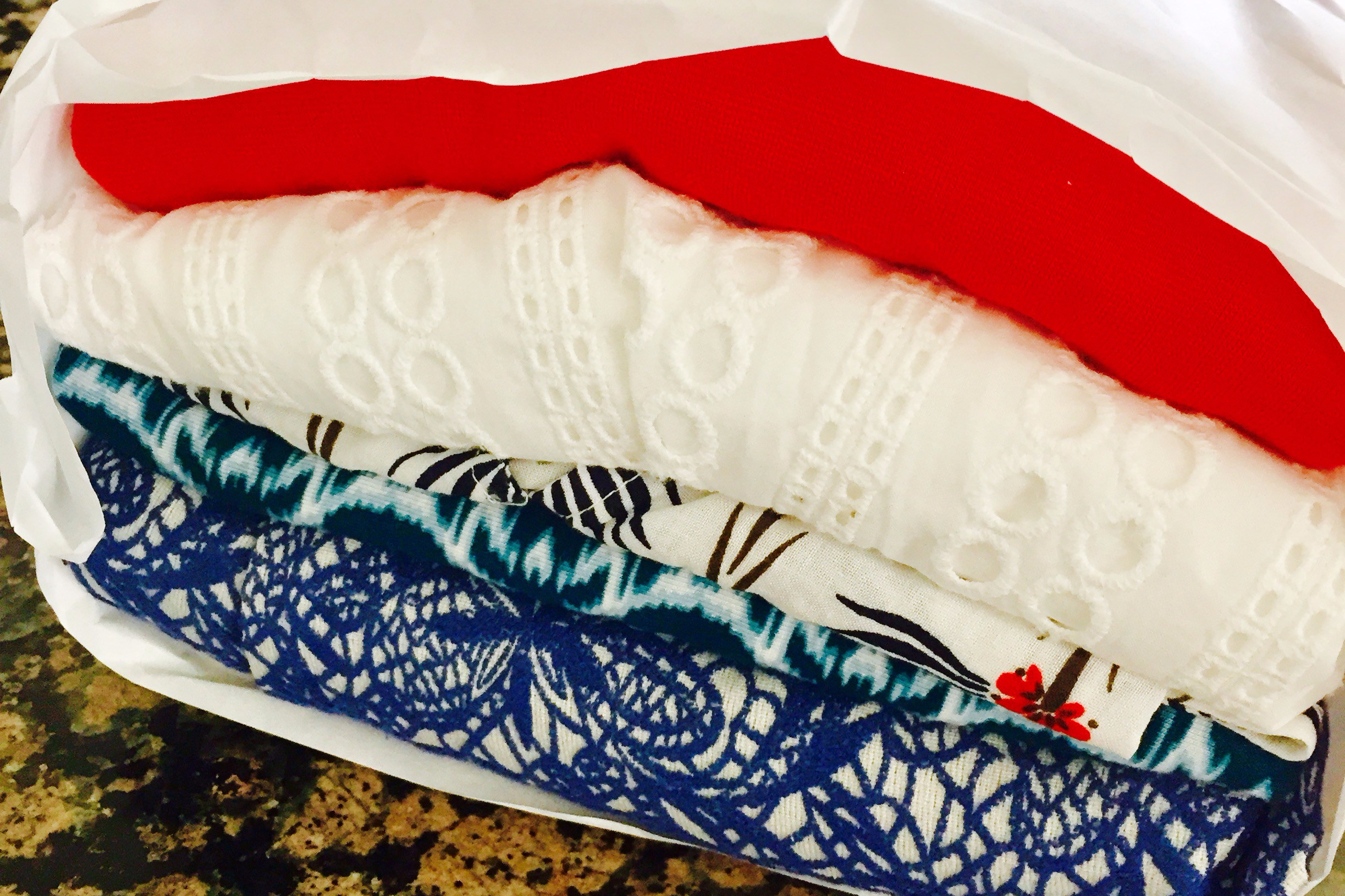 In case you're not familiar with Stitch Fix, here's a quick rundown:
1. As soon as you sign up, you fill out a quick style profile with your preferred styles and measurements. It helps if you have a pinterest board linked so your stylist can see all of the pretty clothes you have pinned.
2. Schedule your first fix  here (This is my referral link…if you use this link, I will get a small credit.) You will be charged a $20.00 styling fee, however this fee gets used towards anything you purchase. For example, if you keep a $48.00 shirt, an additional $28.00 will be charged to your card.
3. Five days within your scheduled fix date, a pretty little box will arrive with 5 items (clothing, scarves, jewelery, handbags, and now SHOES!) You can pick which items you would like on your profile, so if for example, you don't want shoes, you won't get shoes.
4. After you've tried on all your goodies, you have 3 days to decide what to keep. Log on to your  stitchfix account and checkout. Return the items you didn't keep in the pre-paid envelope. Then order your next fix and so on and so forth!
This post contains affiliate links. For more information, please read my disclosure for more info. 
---
My  stylist, Jojo killed it again! I asked for a couple dress options that I could wear to the Preakness next month. I told her to think floppy hat, derby style!
First, I tried the Fun2Fun Witucki Halter Top. Size XS ($44)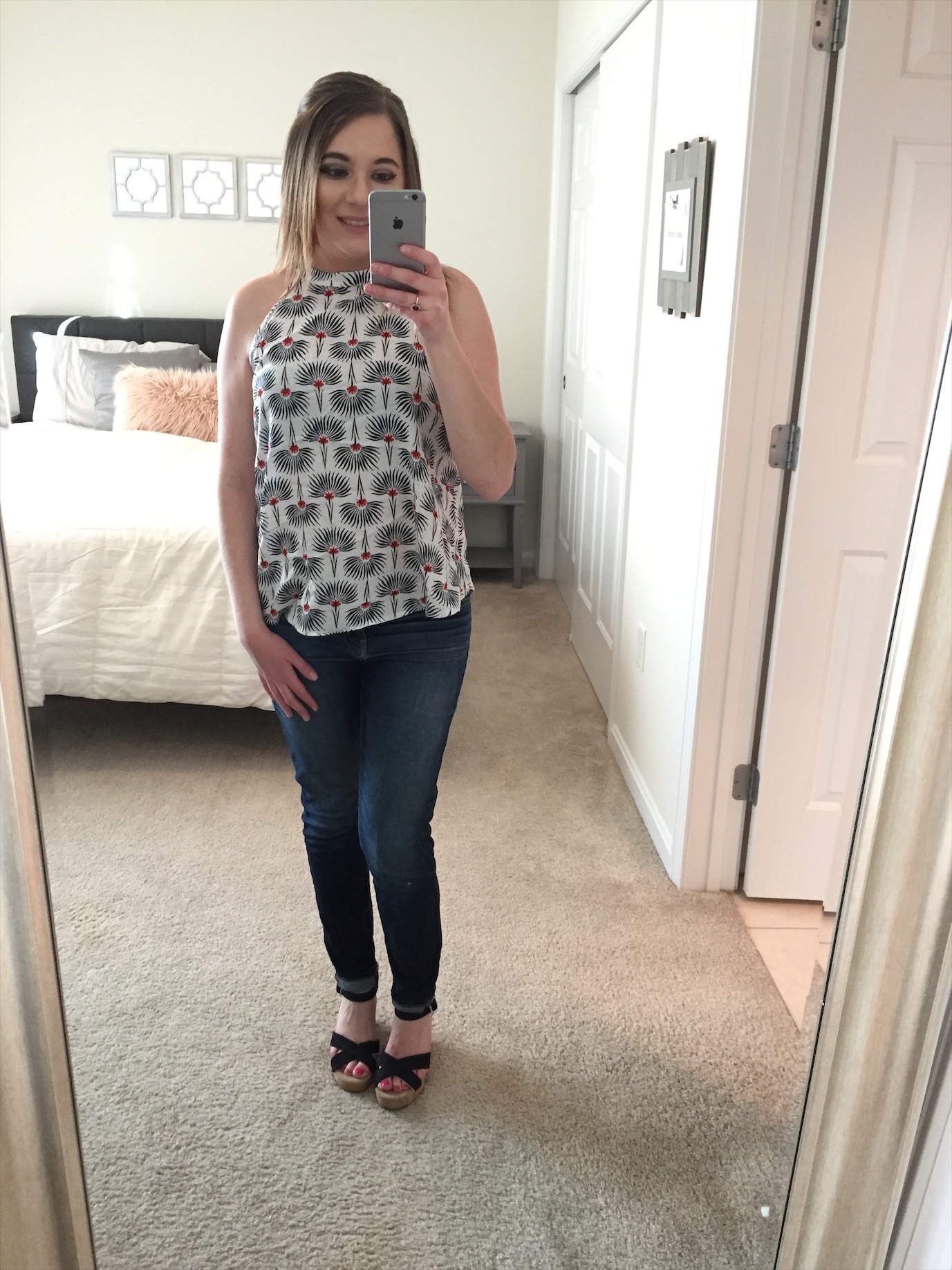 Although, this top was cute I'm just not a halter top gal. It also fit a little funky in the arm holes and I knew I would never wear it.
Status: RETURNED
---
Next up was Skies Are Blue Bellinger Eyelet Off The Shoulder Top. Size XS ($58)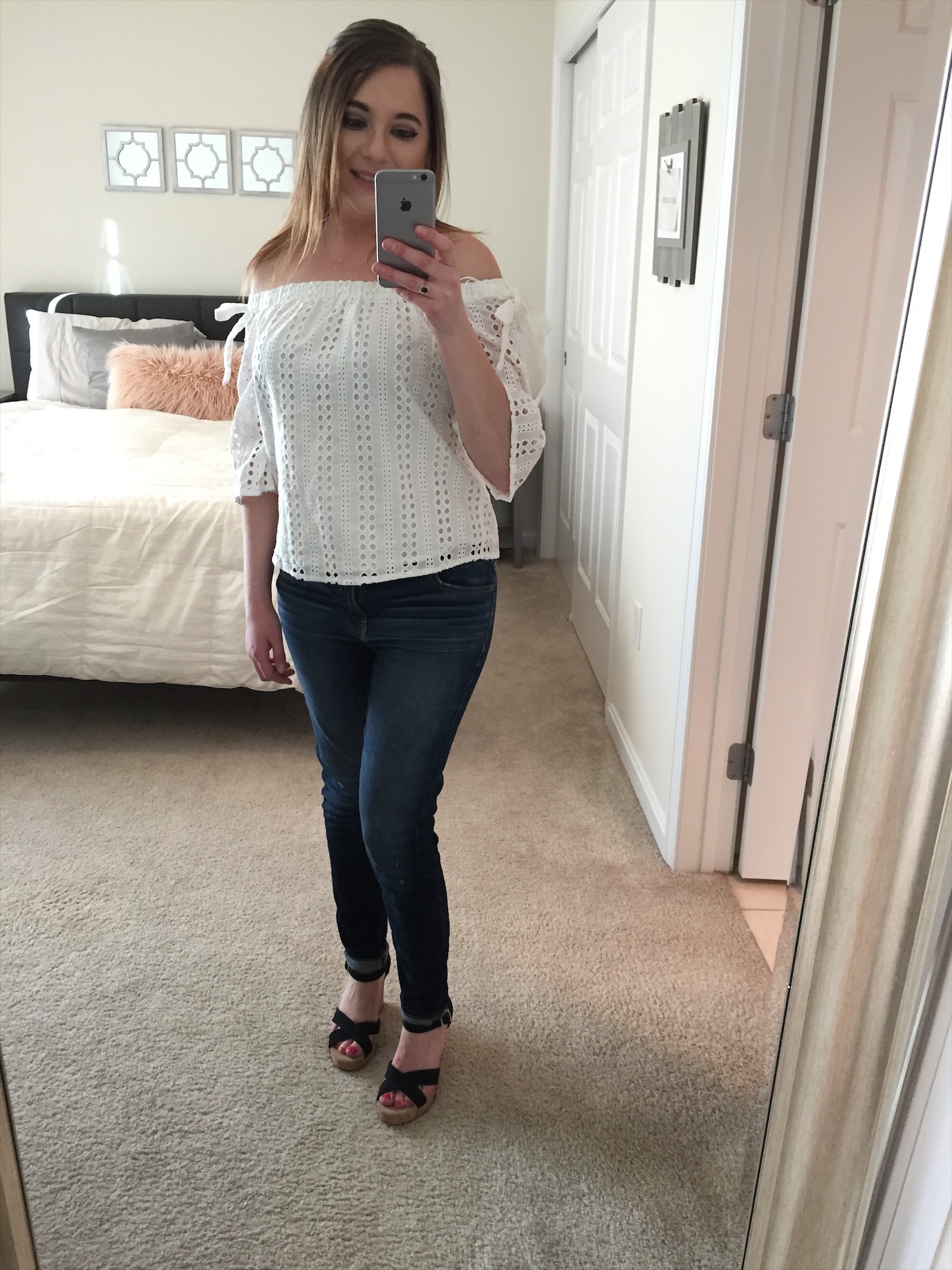 I loved this top! There was fabric underneath so it wasn't see-through at all. However, I felt like I could find a cheaper one than this $58 price tag.
Status: RETURNED
---
Now for the dress options! Papermoon Claudette Knit Dress. Size XS ($54)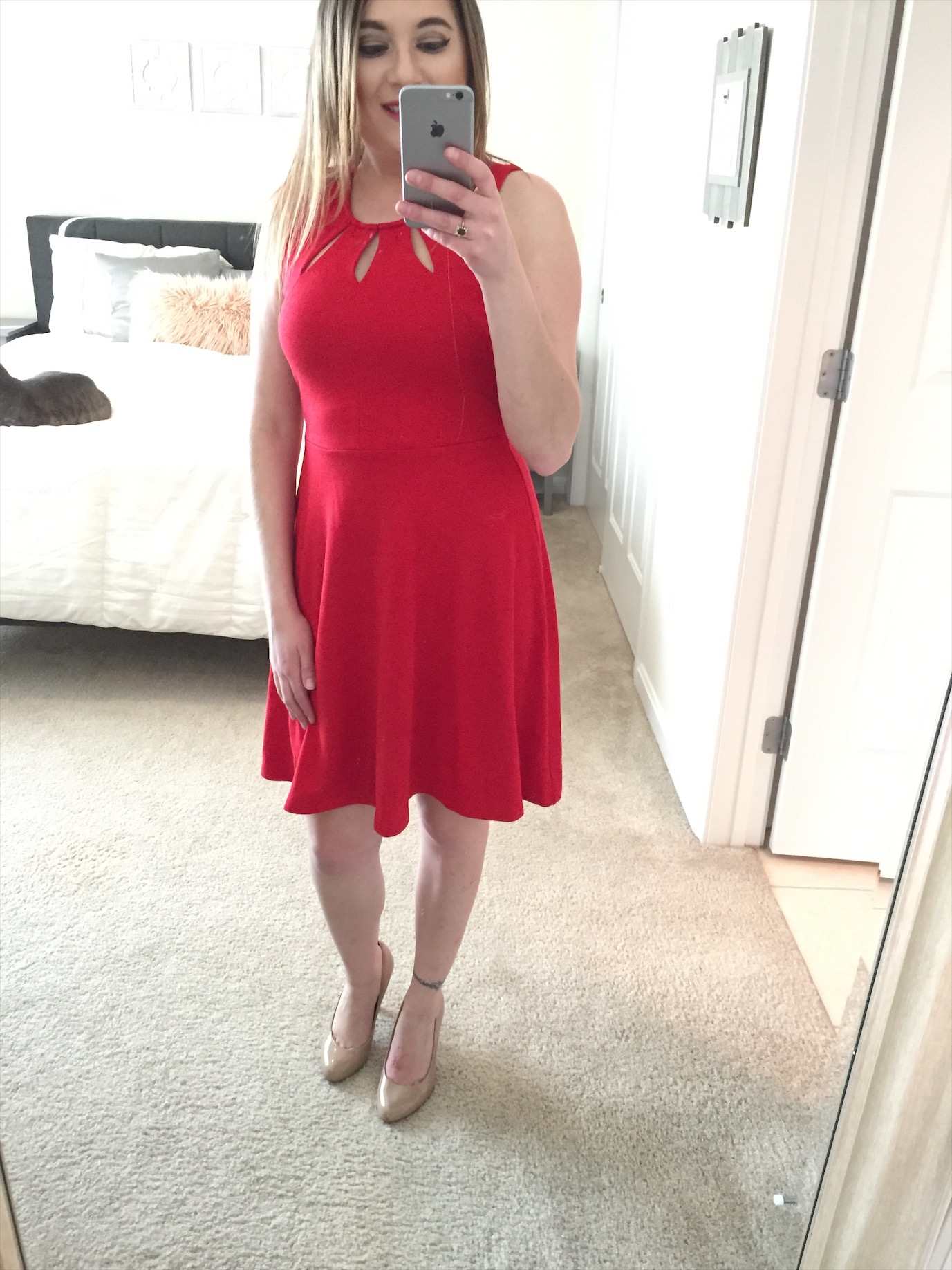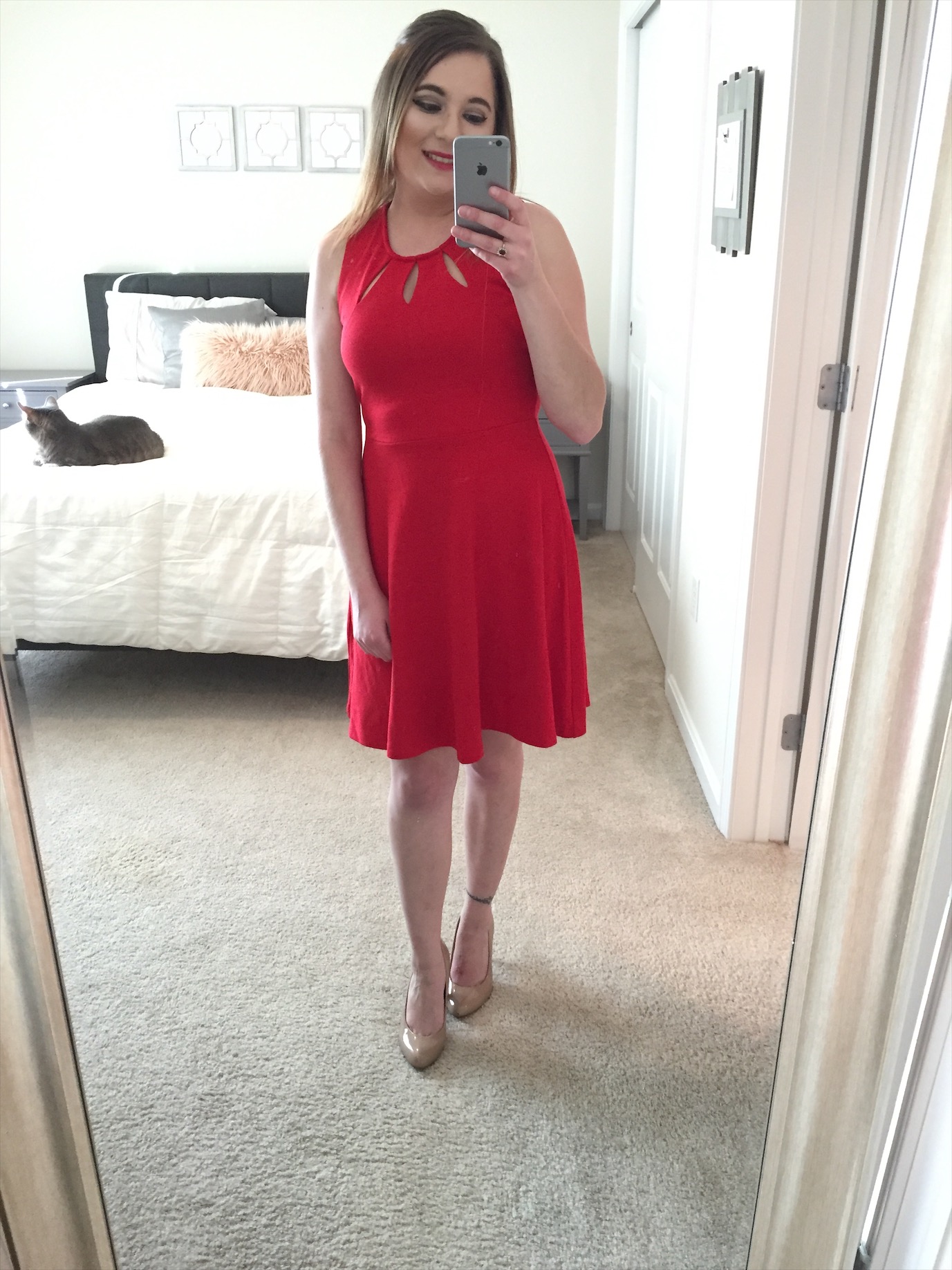 [Shoes (49% off!)]
This dress is STUNNING!!! I threw on some nude heels and bright red lipstick which really looked incredible. I'm undecided on this one because I have nowhere else to wear it to. #sad
*Please ignore my cat photobomber and pasty white legs*
Status: UNDECIDED
---
41Hawthorn Jace Embroidered Lace Dress. Size XS ($68)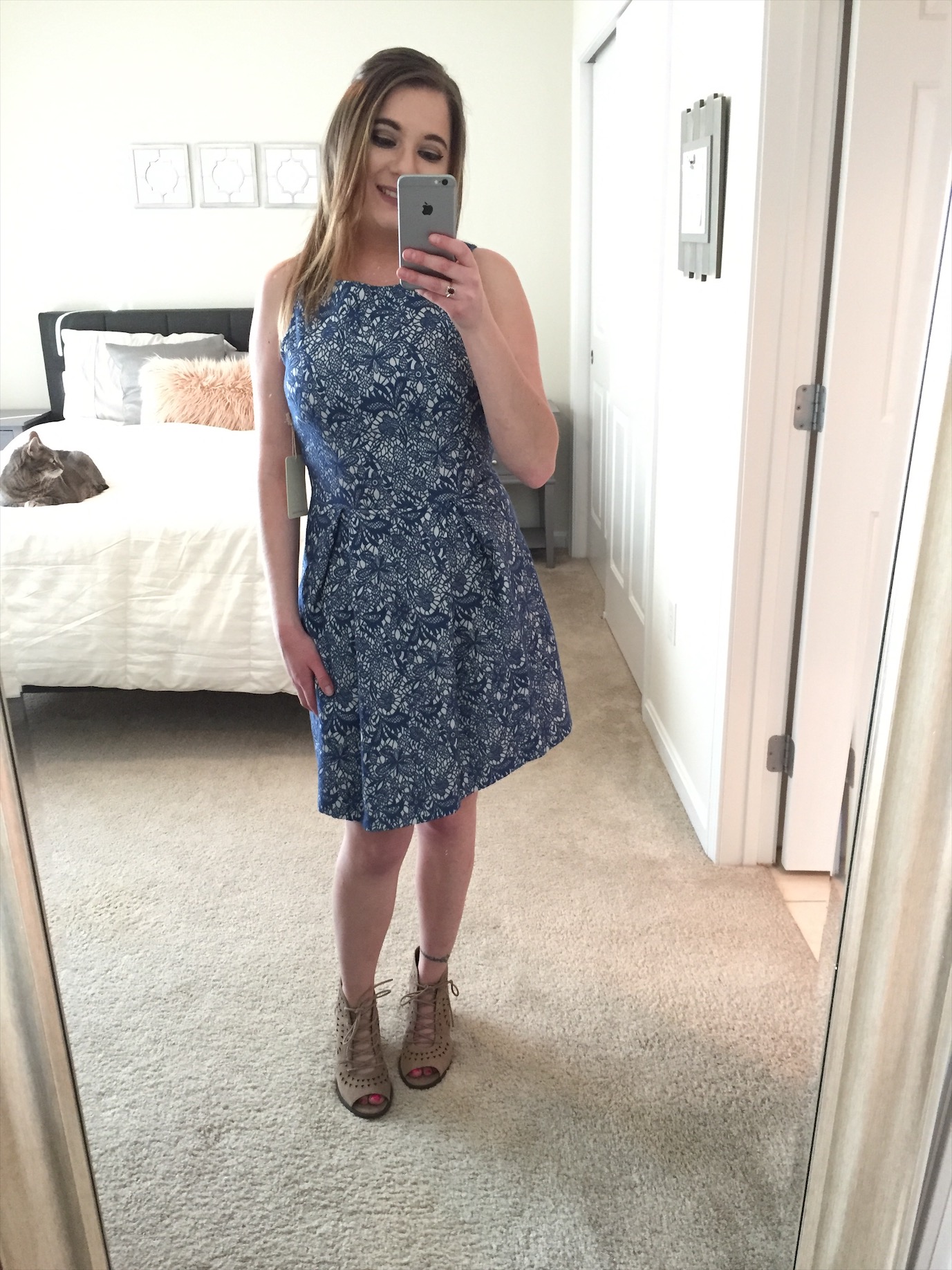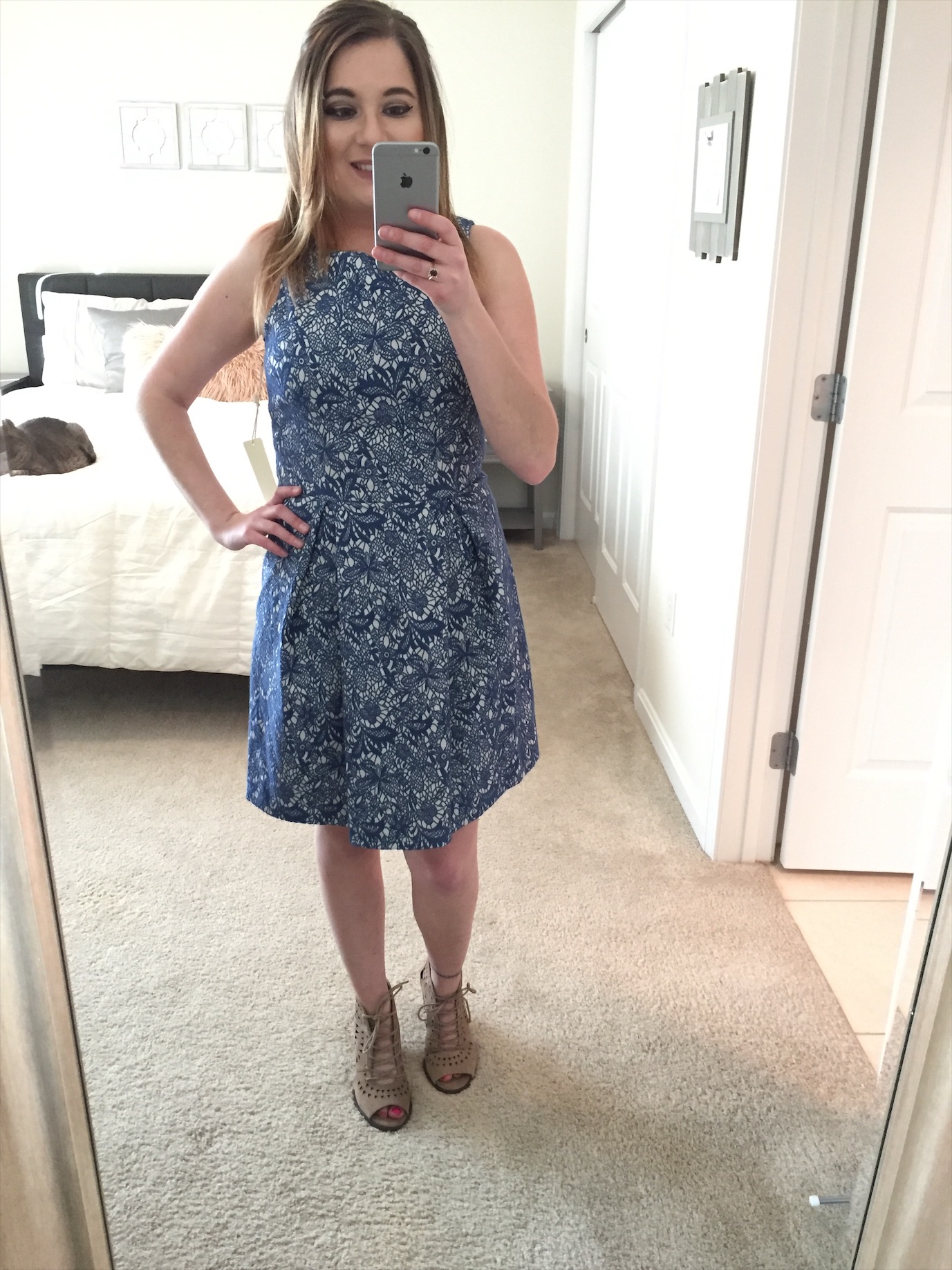 [Shoes (57% off!)]
This was a definite keeper! This one has floppy hat derby style written all over it!
Status: KEPT
---
Loveappella Kalisi Knit Maxi Dress. Size XSP ($78)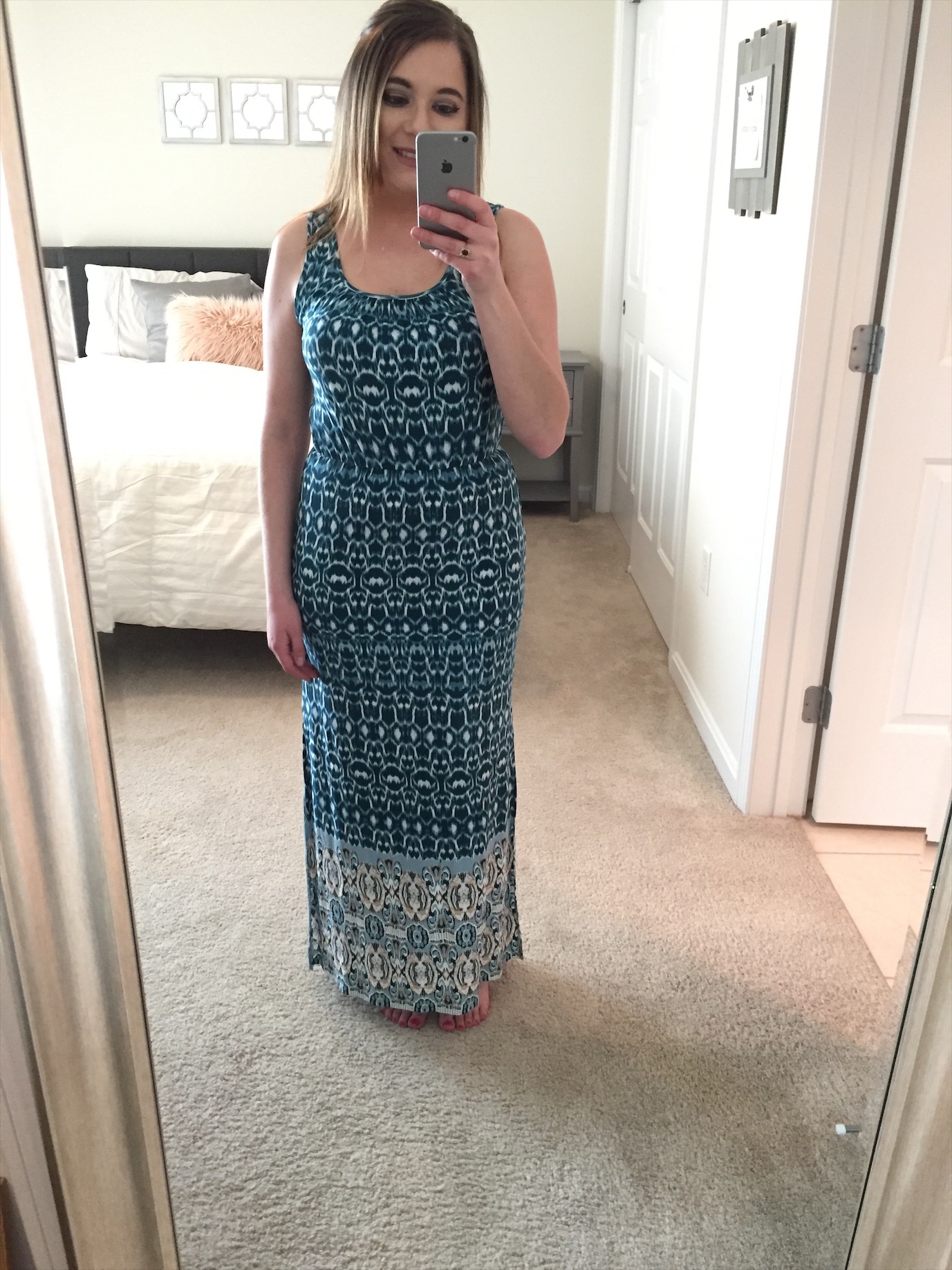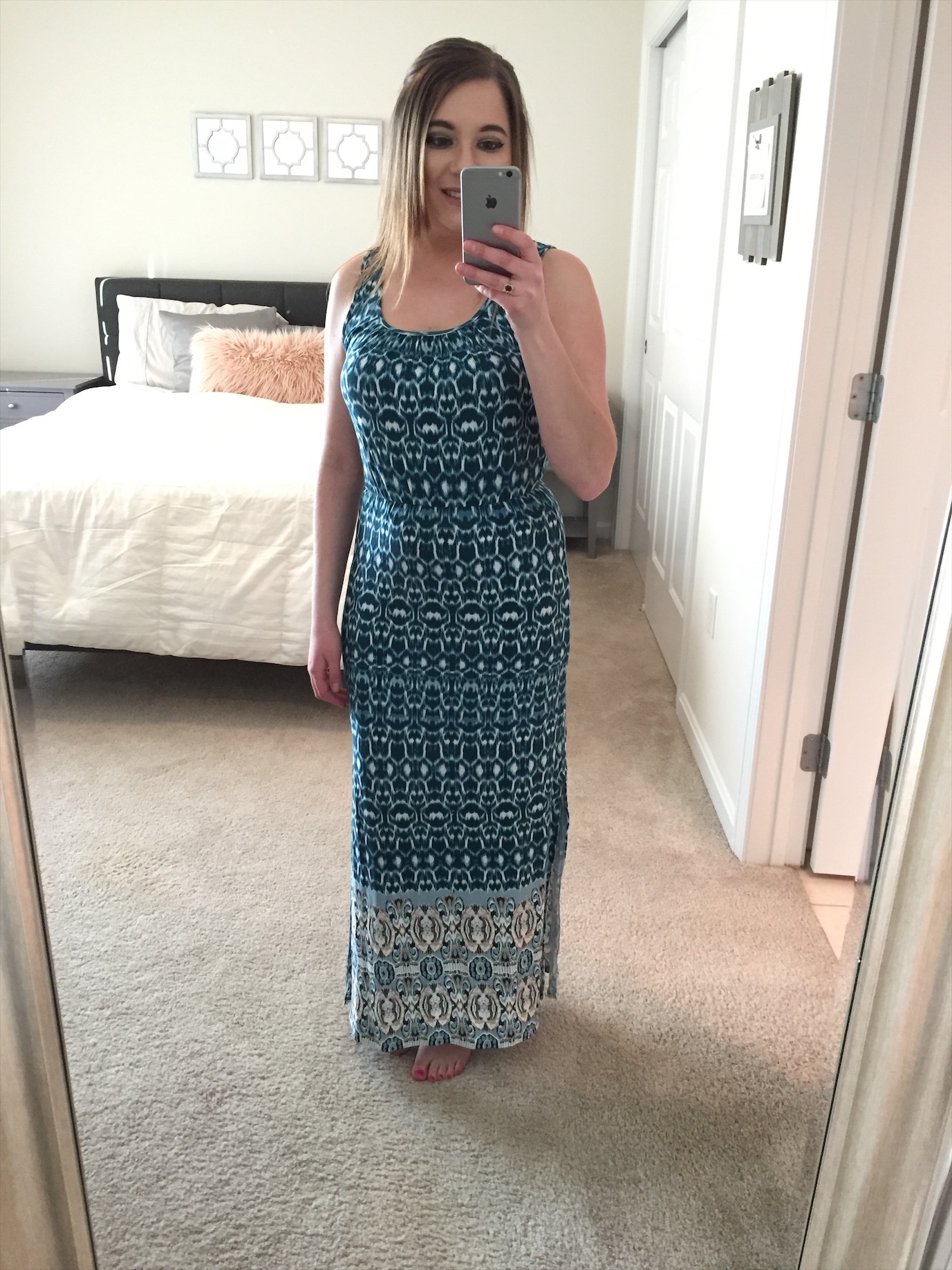 I have never felt like more of a Mermaid than I did in this dress! I loved the color, style, and slits on the sides. The petite length was also perfect for my 5'0″ self. As you can see it was perfect without any shoes on! Sadly, I just don't have many places to wear dresses so sadly this one went back off to Mermaid land.
Status: RETURNED
So, there you have it. What do you think? Do you think I made the right decisions?
p.s. Don't forget to check out my facebook page where I'm currently offering a $25 Nordstrom or Amazon gift card when we reach 150 likes! 
---
*This is not a sponsored post and these are my own reviews but if you use my link to sign up here, I will receive a small credit*