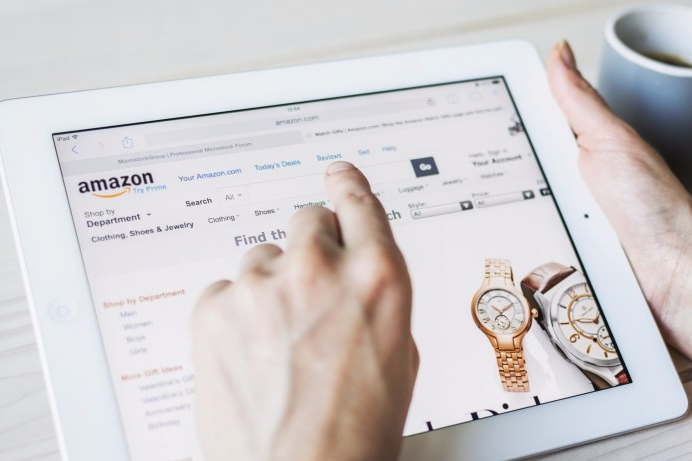 I swear the retail gods keep making sales so I go permanently broke. I've found so many good deals this week and my carts are chock full! Check out what's currently in my cart and making me dream about hitting that glorious "checkout" button.
This post contains affiliate links. For more information, please see my disclaimer here. 
First off, Macy's is having an incredible sale. Not only are most items on sale but they are also an extra 20% off w/ code DAD + free shipping over $49. Here's what's currently in my cart or you can shop the whole sale here.

Saks Off 5th Avenue is also having a great sale this week. They're offering an extra 20% off all made in the USA items w/ code USA20. Unfortunately nothing in my cart applies for this sale but everything I picked is still a great deal!  Shop my picks below or check out the entire sale here.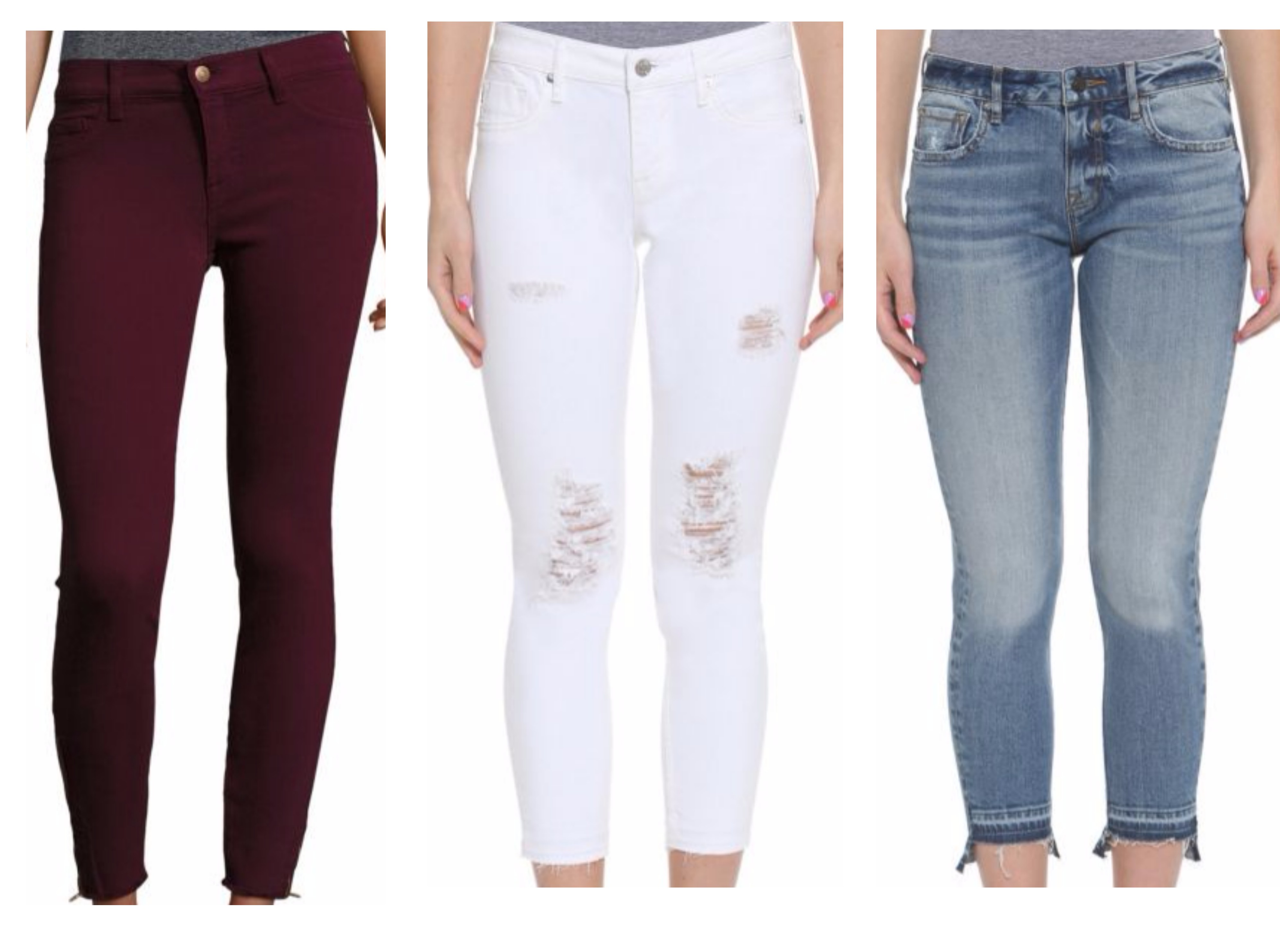 Pistola Crimson Pants

 – ($29.99) I love this brand of jeans! Now, I know what you're thinking…maroon is more of a fall color than summer. And you would be right, but fall will come again! It can be incredibly difficult to find a pair of maroon pants in the fall so why not stock up now?

Vigoss White Cropped Jeans

 ($39.99) – This is another brand of jeans I seriously love! I've been looking for a cropped pair of white jeans and these fit the bill!

Vigoss Cropped Jeans

 – ($29.99) – Have I mentioned I love this brand of jeans?
Last but certainly not least is my Nordstrom cart. Since there is always a good sale at Nordstrom, there is ALWAYS something sitting in my cart. This week I wanted to put together an outift. I think the striped tee with the shorts and sandals will look great together!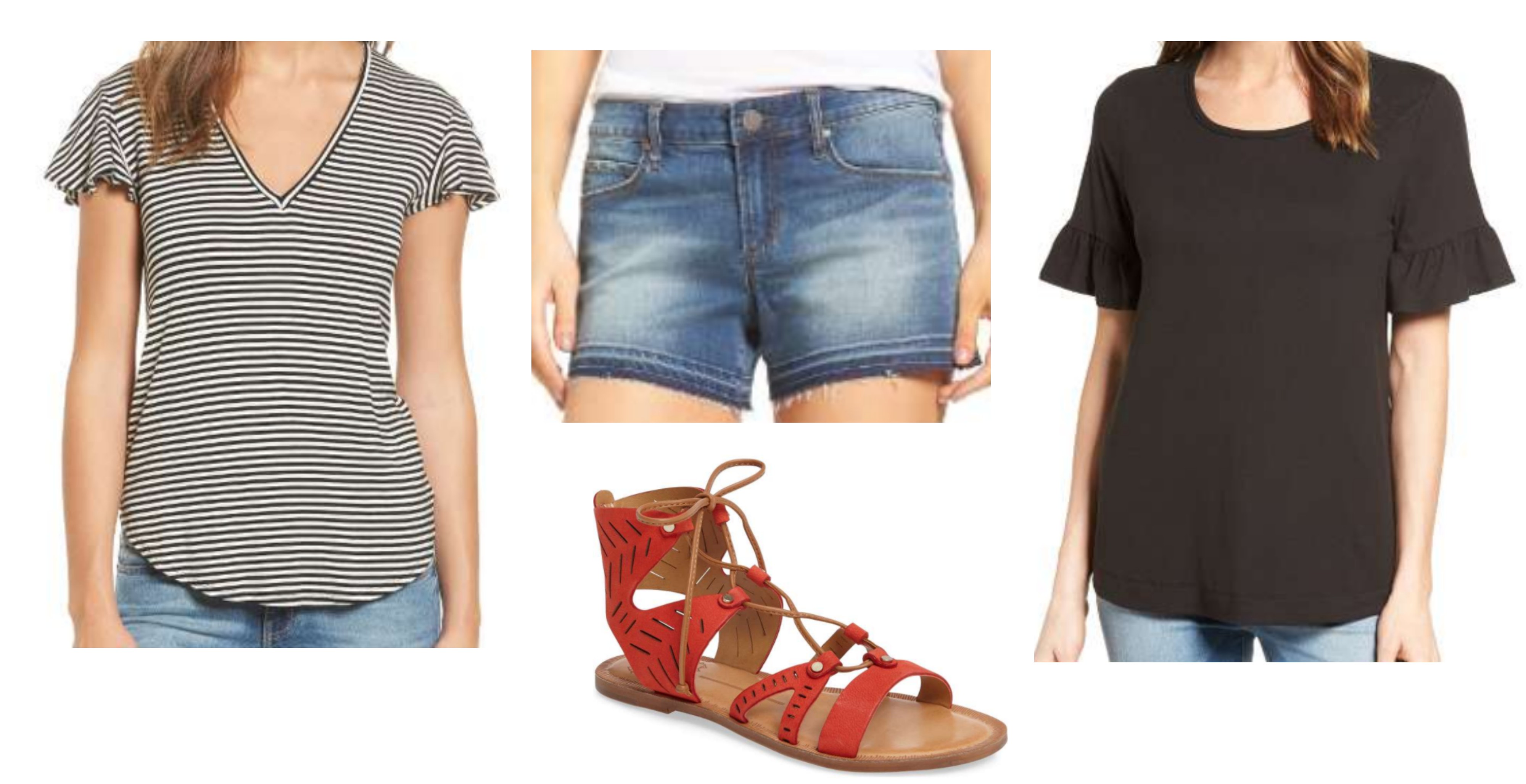 Halogen Flutter Sleeve Top

 – ($23.40) I love flutter sleeves and stripes so this top was the perfect combination!

Articles of Society Shorts

 – ($29.40) I love this brand of jeans so I'm assuming I'll love the shorts just as much!

Bobeau Bell Sleeve Top

 –

 

($29.40) I'm a total sucker for anything bell sleeved.

Dolce Vita Sandals

 ($44.96) – I have recently become obsessed with this color and since these are now 40% off, I think I have to have them!
And there you have it, folks! What do you think of my picks?