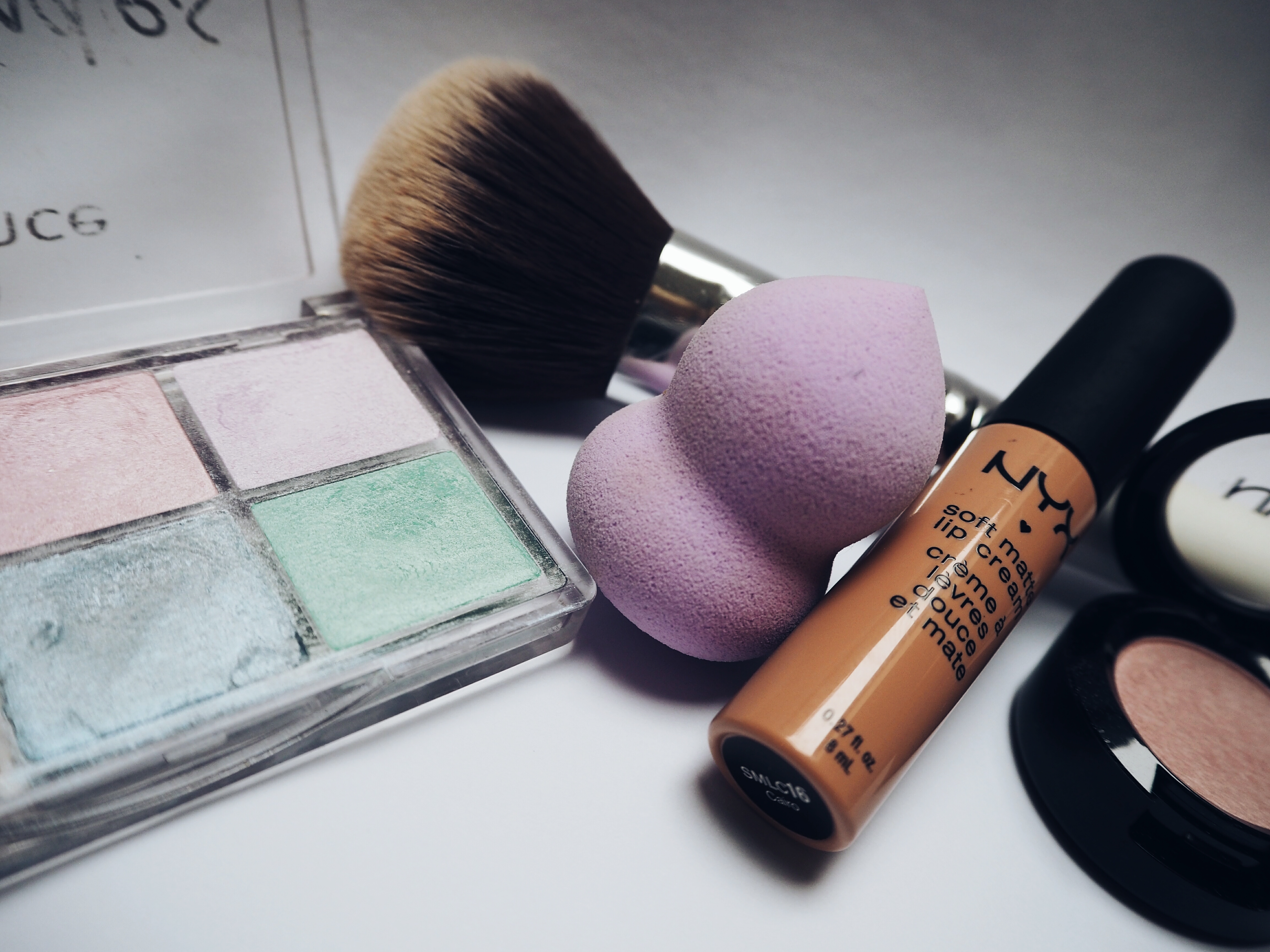 Each morning I use just about the same 7 products to create my everday makeup look. To some, I know 7 producs may be a lot but I truly feel naked if I don't have them all on.
This post contains affiliate links. For more information, please read my disclosure.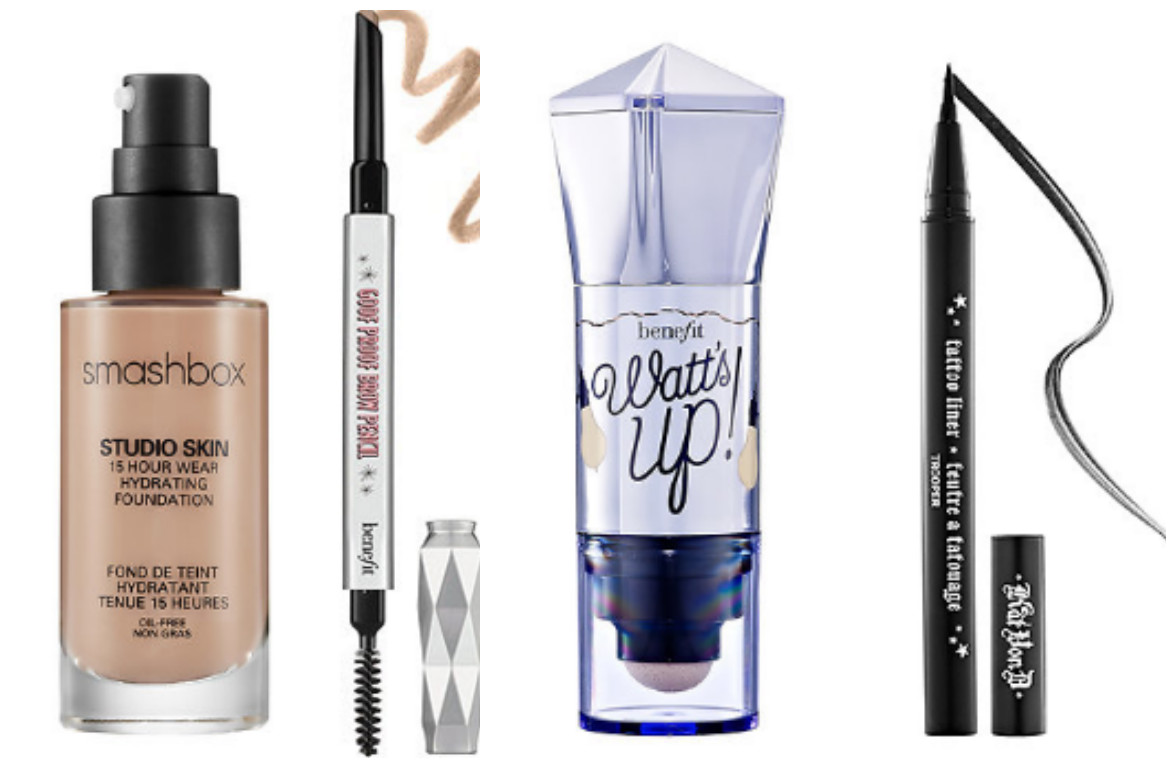 Smashbox Studio Skin 15 Hour Foundation. This is my go-to foundation! I wear this in shade 2.15. I have tried just about every foundation on the planet and truly believe that this one is the best. It's longlasting and doesn't melt off. Seriously, a godsend.
Benefit Goof Proof Brow Pencil. Just like the name suggests, this pencil is goof proof! This pencil makes it super easy to shape and fill in your eyebrows.
Benefit Watts Up Highlighter. This is a great highlighter that adds a touch of light to the upper cheekbones but doesn't look overly shiny.
Kat Von D Liquid Eyeliner. This eyeliner goes on smooth and is easy to make a wing.
Laura Mercier Loose Setting Powder. I blend this on over my foundation to give it a matte look and keep it lasting even longer. I also use this to "bake." Check out my post on this if you don't know what that is.
Benefit Hoola Bronzer. This bronzer is the perfect shade. I've often found many bronzers to be way too dark but this one is lighter and looks more natural.
Urban Decay Naked Palette. I use this almost everyday in the smoky palette. The colors are so versatile and can be used to create either a daytime look or a much darker smoky eye for nightime. I love that it comes with a dual ended brush as well!
Here's an obligatory look at the final product: