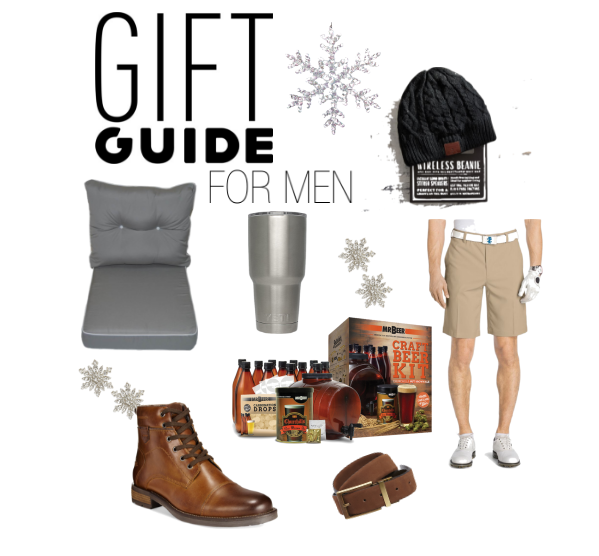 I don't know about you but, I would personally rather eat a jar full of mayonnaise than shop for a man. There just never seems like there's a lot of options nor do men seem like they ever "need" anything. So, when you feel like pulling your hair out shopping for your dad, husband, brother, etc., I hope this guide provides you with some relief (and saves those hair follicles of yours!)
I tried to incorporate gifts for every type of man I could think of. There's the sports lover, the golf lover, the beer drinker, the chef, and the well dressed man. All items are less than $100! Make sure to hit the "arrow" button to see all of the items.
This post contains affiliate links, for more information please read my disclaimer.