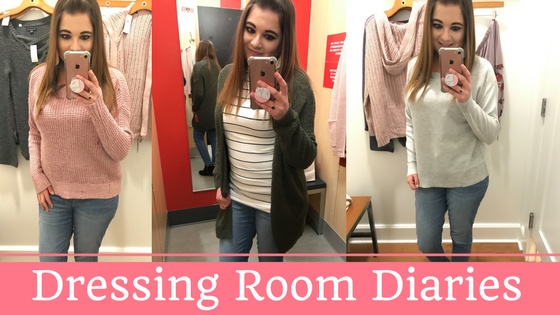 I decided to go to the mall the other day and quickly realized why I do most of my shopping online. I tend to get super high anxiety around crowds of people but luckily the Pats were playing the Jaguars so, it was quiet (yay sports!) Also, it's amazing how many things are cheaper online than in the store. How do these brick and mortars expect to stay in business?!?
Since, there's so many good deals here, I wanted to put all my try-ons in one post making it super easy to shop. Click on each picture to see the details. So, come on in to the dressing room with me!
OLD NAVY
AMERICAN EAGLE

TARGET

LOFT
And there you have it! Thanks for shopping along with me…until next time!