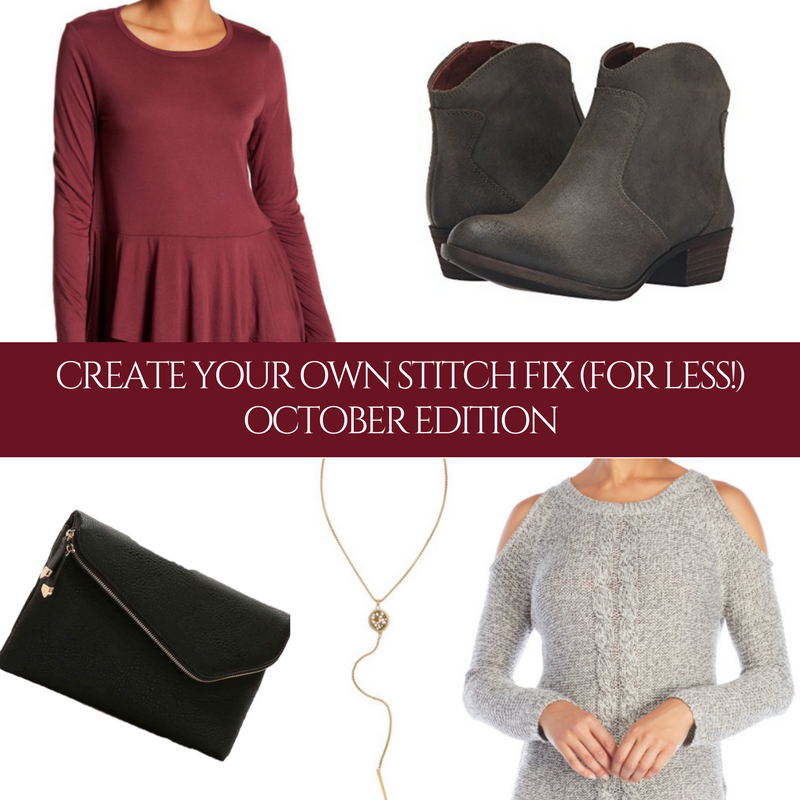 Snap your fingers and it's October! Although the weather has been much like a girl trying to decide where to go for dinner (i.e. completely indecisive,) it's finally cooling down a bit making me excited for all things fall fashion!  As you may know, I love Stitch Fix but feel their pricing can be more affordable. So, each month I find 5 items to create a "fix" with all Stitch Fix brands at lower prices. If you've missed my previous "create your own stitch fix" posts, you can read the latest one here. You can also check out my latest stitch fix review here.
This post contains affiliate links, for more information please read my disclaimer.

Without further ado, here's what I created this month. For this first "fix", pair the Kut from the Kloth jeans with either the Bobeau peplum top or the Kut from the Kloth gray sweater and pair them with the Lucky Brand necklace and booties!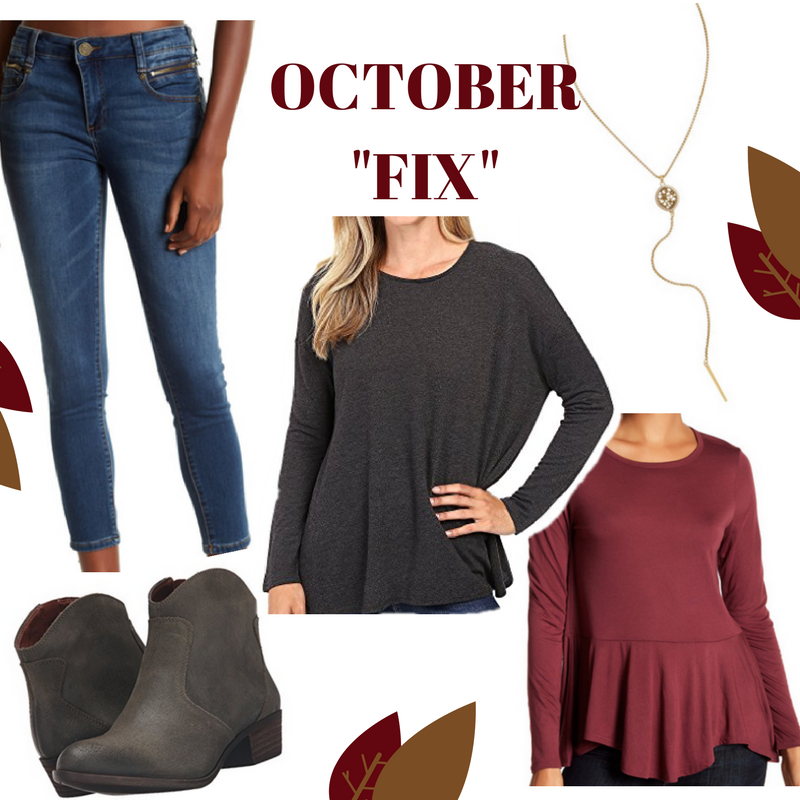 Bobeau Peplum Top – $28.97
Lucky Brand Booties – $51.58
Kut from the Kloth Jeans – $39.97
Kut from the Kloth Gray Top – $24.99
Lucky Brand Necklace – $12.97
TOTAL: $158.48

For the second "fix", I focused around a black and gray theme which will transition very easily into the winter months. Pair the Kensie sweater with the gray Kut from the Kloth Jeans, throw on the Nine West booties, Gorjana necklace, grab the Urban Expresions clutch and you're out the door!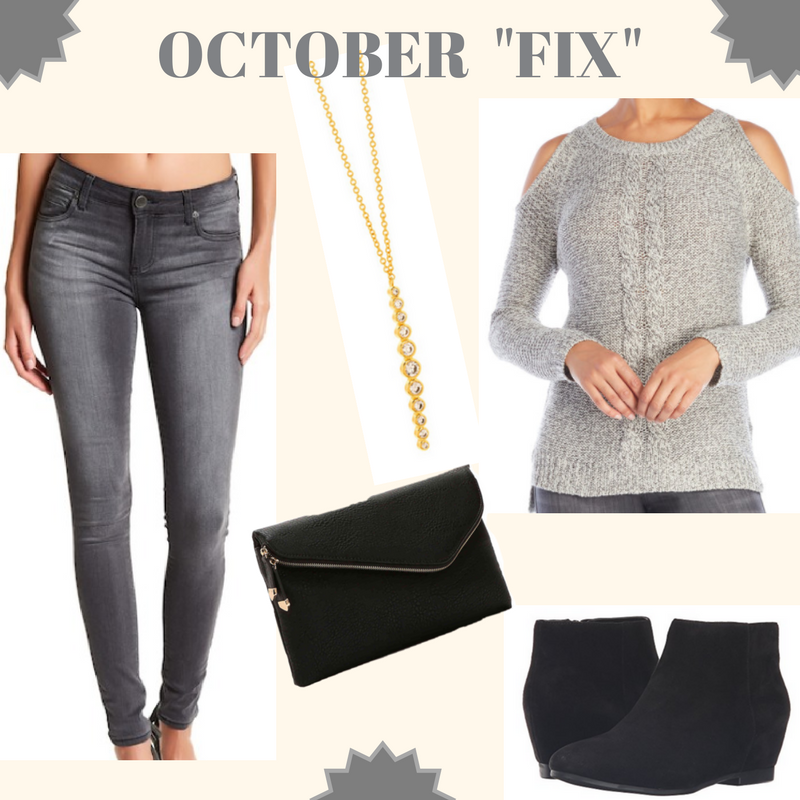 Kut from the Kloth Skinny Jeans ($39.97)
RD Style Sweater ($29.99)
Urban Expressions Clutch ($29.99)
Gorjana Necklace ($19.97)
Nine West Booties ($37.99)
TOTAL: $157.91
And there you have it, folks! Which "fix" did you like better? If you are interested in scheduling an actual fix, fill out a style profile here.
p.s. For more sales and deals (including a lot of Stitch Fix brands) be sure to check out my facebook page.